4 Dos and don'ts for first-time backpackers – Crazy sexy fun traveler
4 min read
28 Mar2023
If you're getting excited about your first backpacking trip, you've likely got a lot of questions running through your head. After all, anything can go wrong when you're out with Mother Nature. Luckily, we've got your back with the following dos and don'ts for all first-time backpackers.
Don't over pack
Whatever you take in your backpack, you have to carry for the entire adventure. Therefore, work out what the absolute essentials are and only pack those. This means leaving behind extra outfits, grooming or beauty items, and spare shoes; you're not putting on a fashion show, you're sleeping and trekking in the woods.
Do use a travel eSIM
Because being available online is an important aspect of traveling especially if you're a first-time backpacker, you may want to get a 
Simify
 travel eSIM.
It's an integrated SIM chip added to your mobile device that allows you to use different SIMs without needing to replace a physical SIM card. We rely on our phones most of the time so staying connected on-the-go is a must.
Do prepare for the weather
When you're backpacking, being comfortable is a top priority, which means having suitable clothing. For example, you don't want to be stranded in freezing conditions without the correct apparel – that's asking for hypothermia. Having an idea of what the weather will be like in the area beforehand will help you to prepare properly. If it turns out you need to buy appropriate clothing ahead of your trip, make the most of online deals that will help you save on all your outdoor gear.
Don't skip meals
Experts say that breakfast is one of the most important meals of the day, and the same is true for backpackers. If you don't keep up with your meals, especially breakfast, you're not going to have enough energy to get through your daily itinerary. I recommend you to skip meals only if you are used to fasting and you've done it before. If you need help planning meals for a backpacking trip, read this article.
Do have a hydration strategy
Keeping on top of your hydration levels is essential when you're backpacking, but the weight of water soon becomes overbearing. Therefore, instead of packing bottles of water for the sake of it, carry out some research and work out how much water you actually need to stay hydrated for the duration of your trip. For example, if there are natural water sources along your route, plan times to refill bottles.
Don't wear new boots
The prospect of buying new boots is always exciting, but right before your backpacking trip isn't the right time. Any new pair of boots will take time to settle and break in, which will leave your feet in agony if you choose to do this on your journey. Instead, opt for a comfortable pair of running trail shoes, which won't leave blisters behind.
Do trek at your own pace
Everyone has a limit, whether they like it or not, so make sure you get to know yours before venturing out. If you're walking in a group of backpackers, follow the "walk at the pace of the slowest person" rule, which will mean nobody is putting unnecessary strain on their body.
Don't pack hefty photography gear
Taking photos on your backpacking journey is absolutely fine, but you can't let it get in the way of your performance or schedule. Therefore, leave all of those bulky lenses at home and go for a compact mirrorless camera, which will still produce crystal clear images. To help you get photos from different angles, you can pack a lightweight tripod and zoom lens.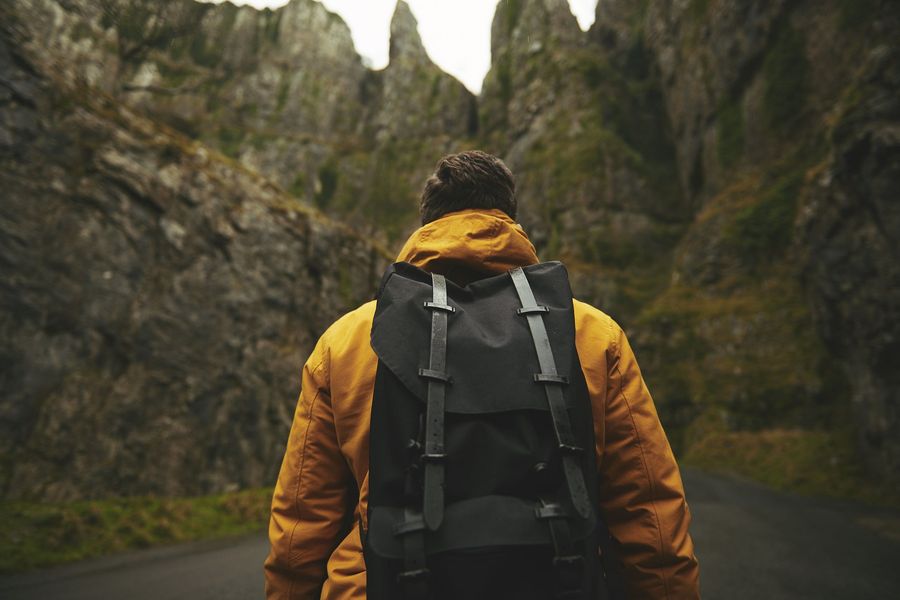 Do use trekking poles correctly
Trekking poles can be your best friend on long backpacking adventures, as they help to prevent unnecessary injuries and accidents. However, you need to learn how to use trekking poles properly on all terrains.
Backpacking is an incredible experience, but you need to spend time making sure you're fully prepared. Research the route to find out about the weather, terrain, water sources, and potential pitching points – this will allow you to buy and pack only the essential gear.