5 Items You Need for a Romantic Getaway in Paris – Earth's Attractions
6 min read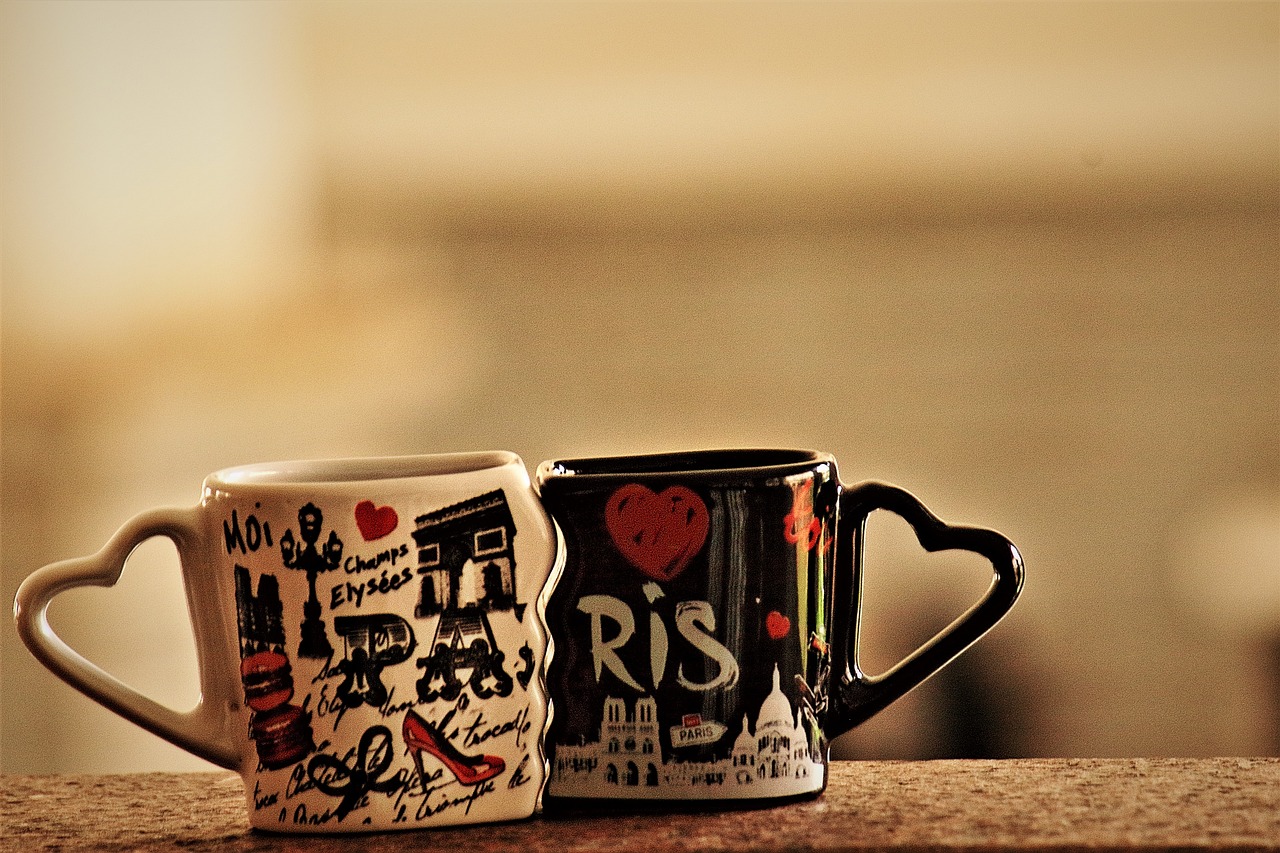 Paris is synonymous with romance worldwide. If you plan to visit Paris with your loved one and want to have an unforgettable Parisian romantic getaway, then you should pay attention to a few things.
And yes, I am sharing these items you need for a romantic getaway in Paris based on my experience. And of what I did and didn't have with me (and would have been useful.)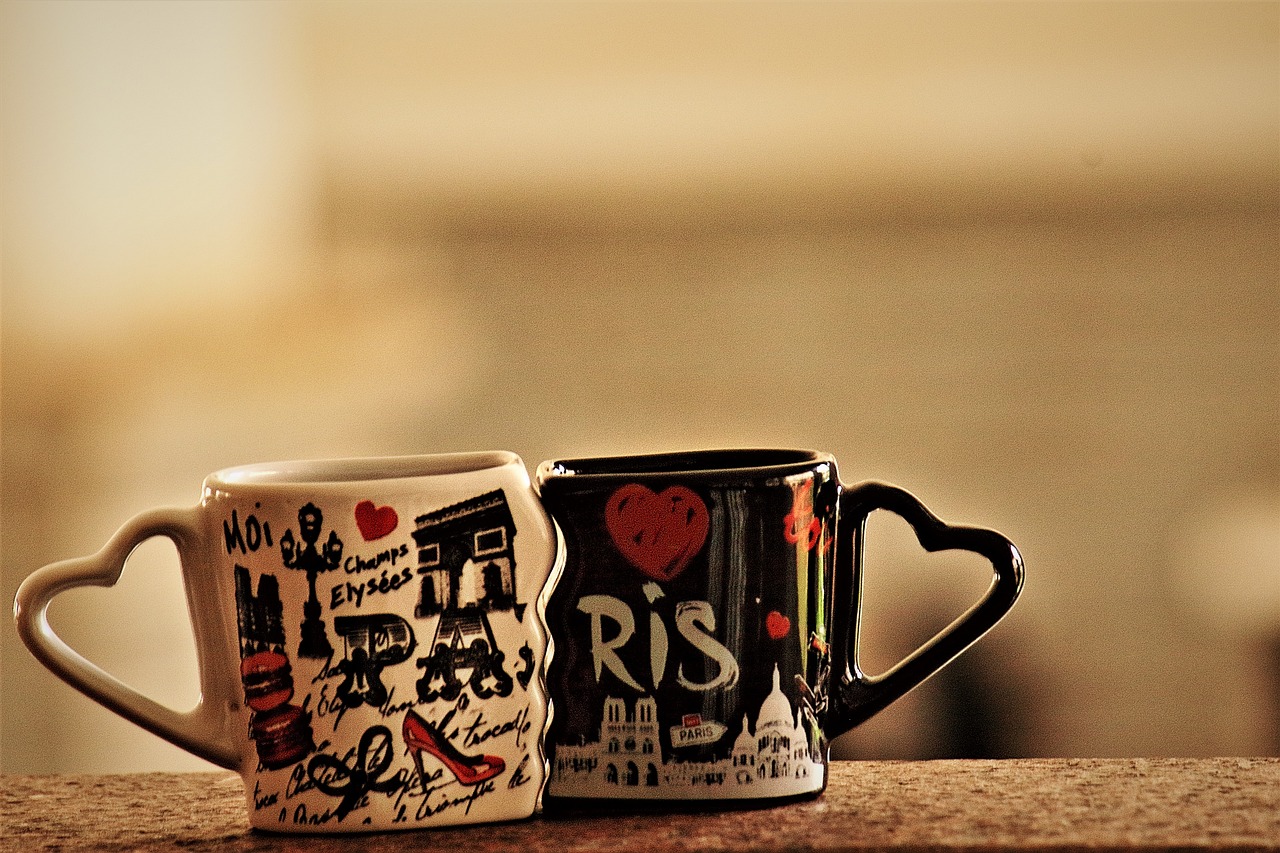 So, make sure your Parisian rendezvous is magical by packing the five essential items outlined in this couples trip packing list. With the right supplies, you can create treasured memories together in the world's capital of romance.
From comfortable walking shoes to chic date night outfits, these Paris romance trip must-haves will ensure you and your sweetheart get the most out of exploring this iconic city together. Read on for what to pack to make your romantic Paris holiday absolutely sublime.
Reusable Water Bottle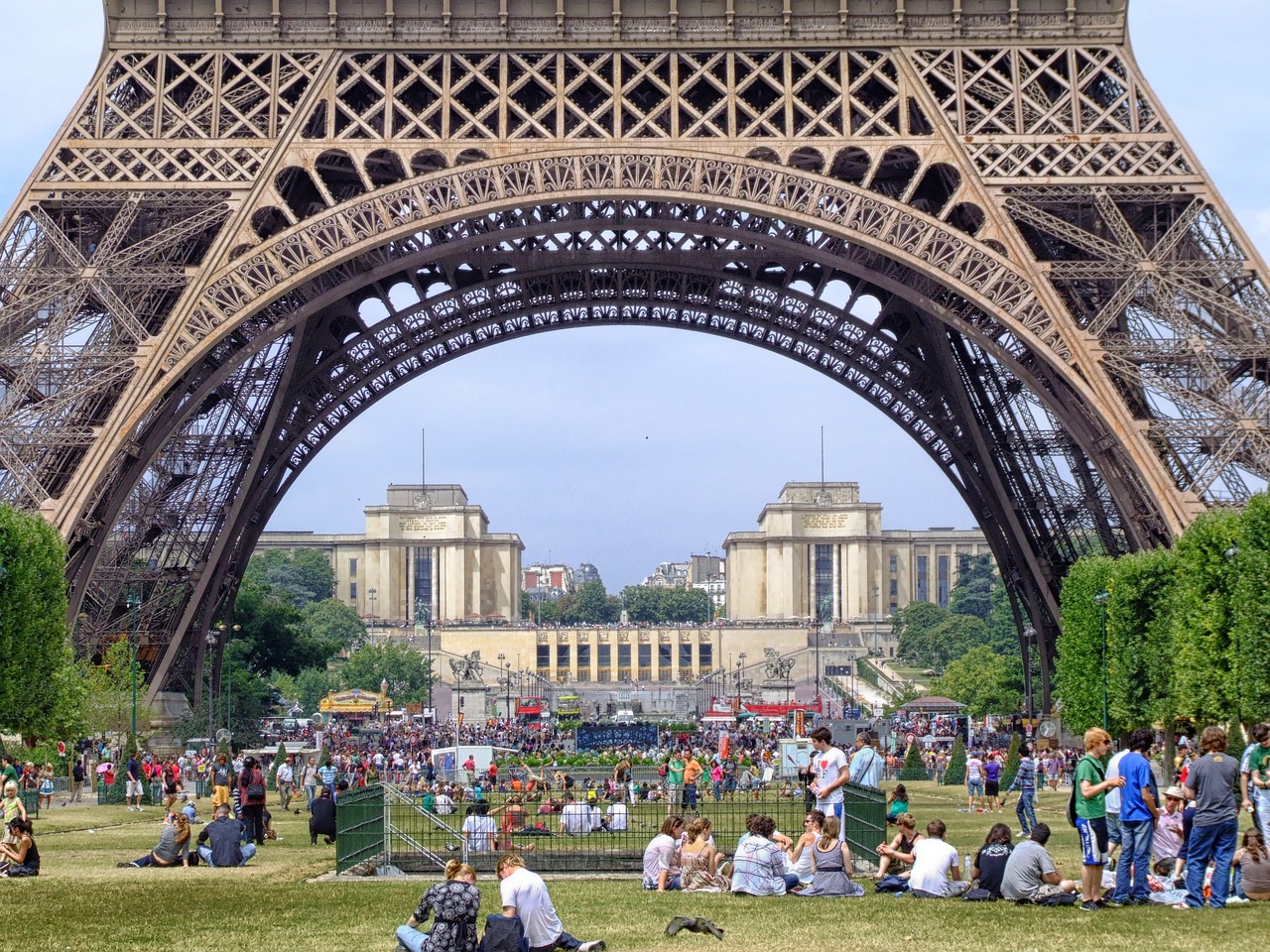 There are many (MANY!) places to walk in Paris. You can walk for hours. For instance, you can walk through Jardin de Tuileries (when exiting the Louvre), gardens where you may stop for a while not only to admire the statues and garden arrangements but also the ducks.
Then, you will get to the famous Obelisk. After admiring it, head to Champs-Élysées and let yourself be charmed by the yellow lights (in the evening) and by the wonderful architecture.
Take a look at the Eiffel Tower (and the light spectacle each hour 8 PM, 9 PM, etc.). Head to the Arc de Triomphe.
Trust me, this is a long walk! And it is just one stroll you can take in Paris – there are many more!
Staying hydrated is vital when you'll be on the go seeing Paris' sights, especially during summer's heat. Plus, water fountains around the city make refilling a breeze. A reusable bottle eliminates waste while saving money on bottled water.
Look for a sleek, lightweight bottle that won't weigh down your bag – 15-20 oz is an ideal size. Leak-proof lids are a must, as is an ergonomic shape for comfortable carrying all day.
Plus, a reusable water bottle is a good way to save some money in Paris – a wonderful, but not cheap city!
Dependable Walking Shoes / Footwear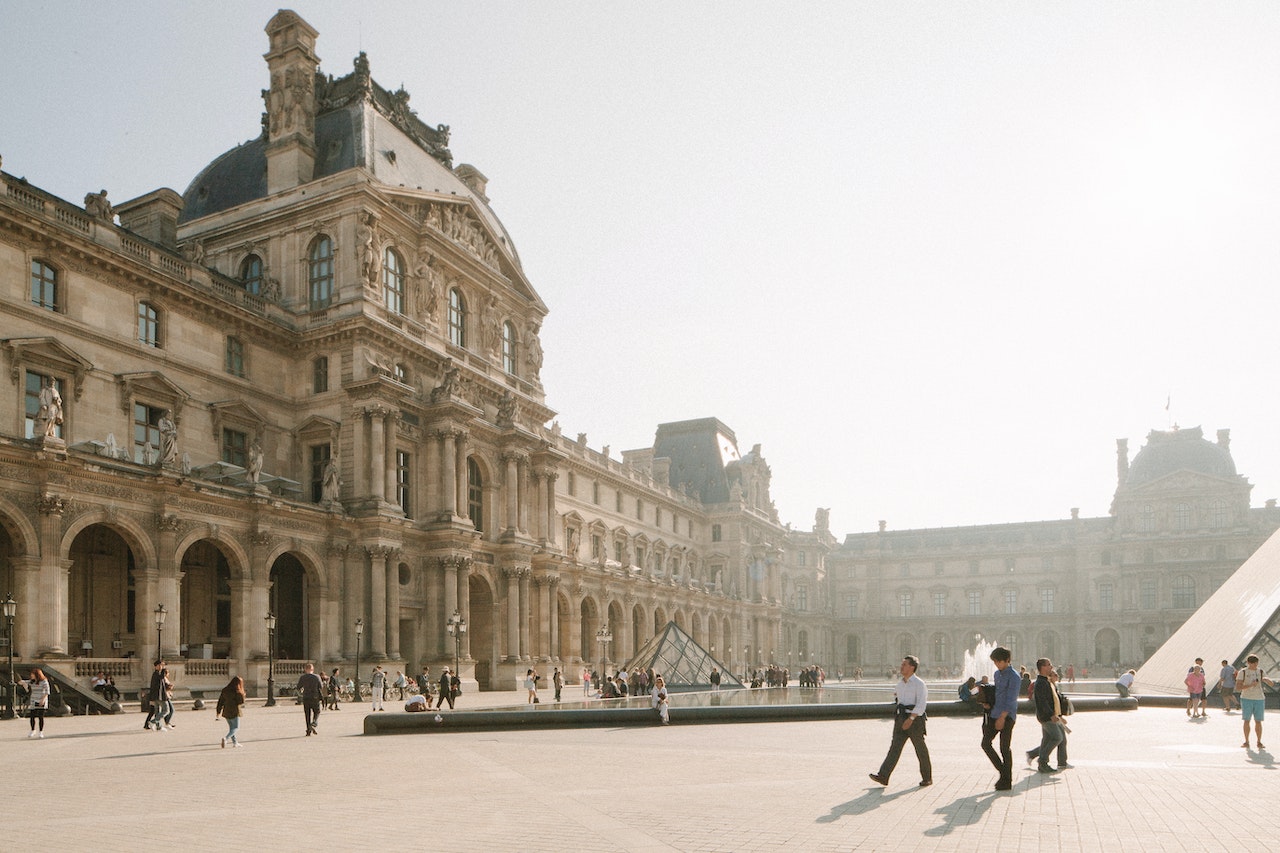 As I have an operation to my knee, I always wear comfortable footwear. I am tall enough to not need high heels, but even if I was shorter, I wouldn't be able to walk with high heels.
Anyway, as I already mentioned, Paris is a city you can enjoy on foot. I actually got a bit lost – but in fact got to discover another part of the city.
And let's not forget the Montmartre area – rather hilly – and the cobbled stone streets in some parts of the city. So, while Paris is best explored on foot, whether wandering medieval streets or museum hopping, having comfortable, supportive shoes is key to avoiding sore feet on long days out. The style also matters in fashionable Paris!
For her, ballet flats or loafers with cushioned insoles offer a walkable style. Look for leather or suede materials with some stretch. Low heels under 1.5″ work for more dressy looks. Breathable mesh sneakers are also chic and practical.
For men, opt for leather oxfords or slip-on sneakers in classic colors like black or brown. Go for leather or canvas materials with arch support and traction. A true walking shoe is ideal if you'll cover ten miles a day.
Break shoes in before the trip. Bring blister pads just in case! (I always carry them in muy purse or pocket. And my husband has 2 spare in his wallet!) With the right footwear, you'll be ready for epic wanders together.
Lightweight Scarf
Beyond accessorizing ensembles, a lightweight scarf is a versatile essential in the City of Light. Drape it around your shoulders when sightseeing churches and museums where sleeves are required. Use it as a blanket for romantic picnics at the park or boat rides along the Seine.
Choose a scarf made of soft, breathable fabric like cotton, linen, or chiffon that can be easily layered. Neck scarves and shawls work equally well. Look for patterns and colors that complement your travel outfits.
Pack a couple of scarf options so each of you has one on hand for spontaneous moments. There are so many sweet ways to use your Parisian wardrobe staple!
Here I have a confession to make. I usually don't wear a scarf. But, in Paris, I was glad I packed one.
In the evenings it got chilly and it was really useful.
It was also very useful in the Eiffel Tower – it was windy!
Facial Tissue
You are not thinking about a facial tissue when you are planning a romantic getaway in Paris, correct?
Well, here is a little story.
So, here we were, at the Pullman Montparnasse.
It was spring.
We decided to take a longer walk.
On the way, we discovered it was a bit windy.
I was prepared – clothes and footwear wise. But my nose started running.
And… to my HUGE surprise, I didn't have a pack of facial tissues in my purse. Nor in the camera's bag.
So, we wanted to buy one.
I entered the first pharmacy. I tried to explain – in English, as I forgot the terms for runny nose in French – what I want.
They wanted to offer me something to stop my nose from bleeding.
No, they don't really understand English. Or, at least, not everyone, everywhere.
Strike 1.
Next, a shop – a small one, at the ground floor of a building on that street.
They had the product.
Great.
But they were only selling the big package – with 10 or how many facial tissue packages of 10 tissues are in such a pack.
Yeah, Right.
Strike 2.
I needed a facial tissue multiple times in Paris – I won't get into all the details.
The main idea? When on a romantic trip to Paris, you need to be prepared. Including with facial tissues!
Umbrella (foldable)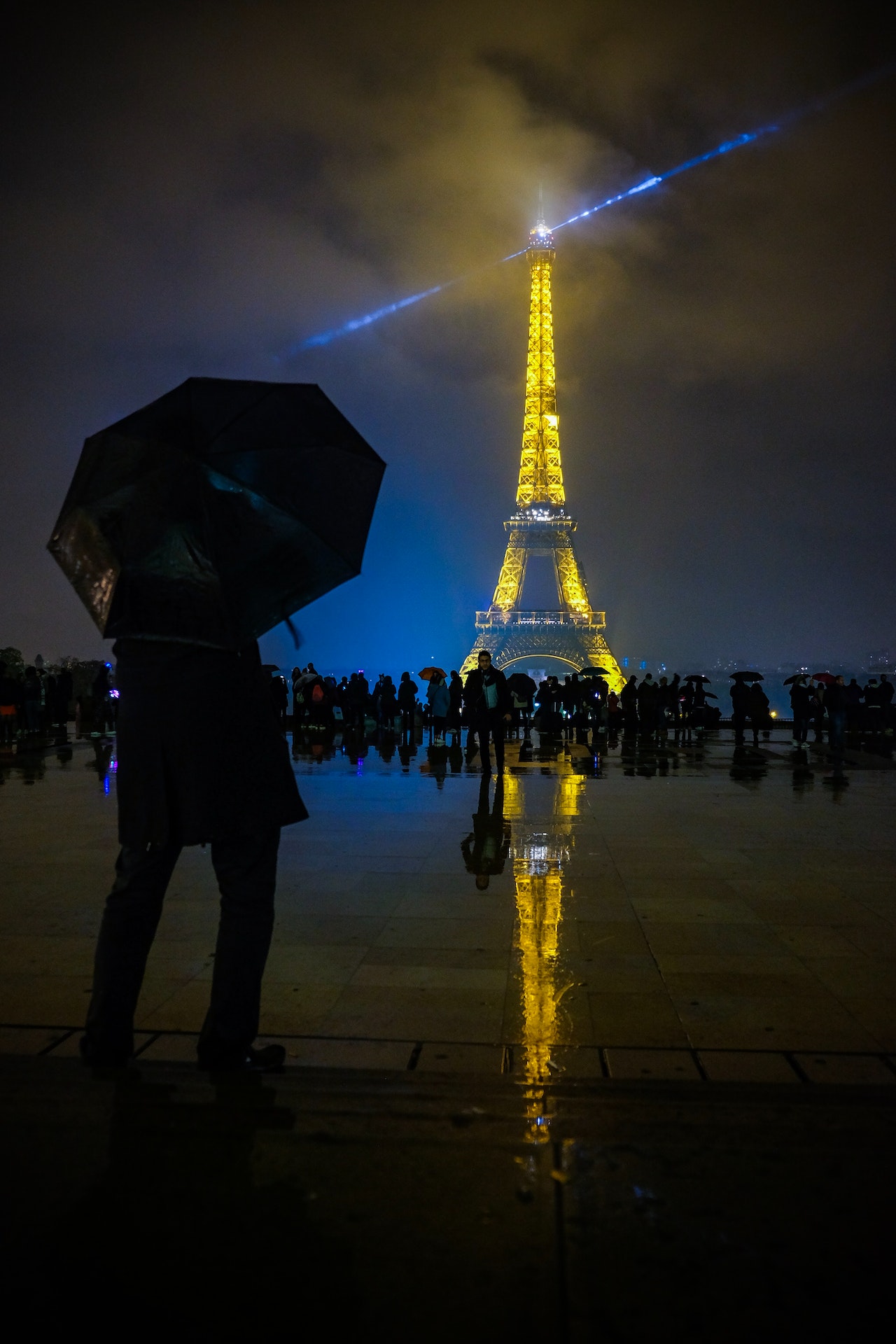 Depending on when you are visiting Paris, you may enjoy some rain.
I think I had more days in Paris with a little bit of (or more) rain than days with clear skies.
I was expecting bad weather – in terms of windy and cloudy days. But the forecast didn't mention rain.
So… obviously, we bought a small, foldable umbrella. Which is now also a cute souvenir from Paris – but which was a life saver there.
Especially when the rain started during our walk on the Champs-Élysées.
Craft Your Own Love Story in Paris
From iconic sights like the Louvre and Notre Dame to charming cafés and hidden gardens, Paris offers endless backdrops for romance. By packing this Paris trip checklist for couples, you'll be ready to create magical memories together.
Paris has endured for centuries because of timeless human passions – for art, beauty, music, and of course, love itself. Now it's your turn to add your own brushstroke to the city's romantic masterpiece.
With sensible shoes, chic outfits, cozy scarves, and other accouterments, you have everything you need to play out your Parisian daydreams. Enjoy long intimate dinners, stroll hand-in-hand along the Seine's banks, admire colorful macarons, and soak up every exquisite moment.
When beginning your love affair decades ago, you never imagined it would lead you to the top of the Eiffel Tower at sunset in the world's most romantic city. But here you are – older, wiser, and more in love than ever.
Paris awaits you, so be prepared to fall head over heels all over again!