7 Best National Parks for an Immersive RV Summer Adventure
5 min read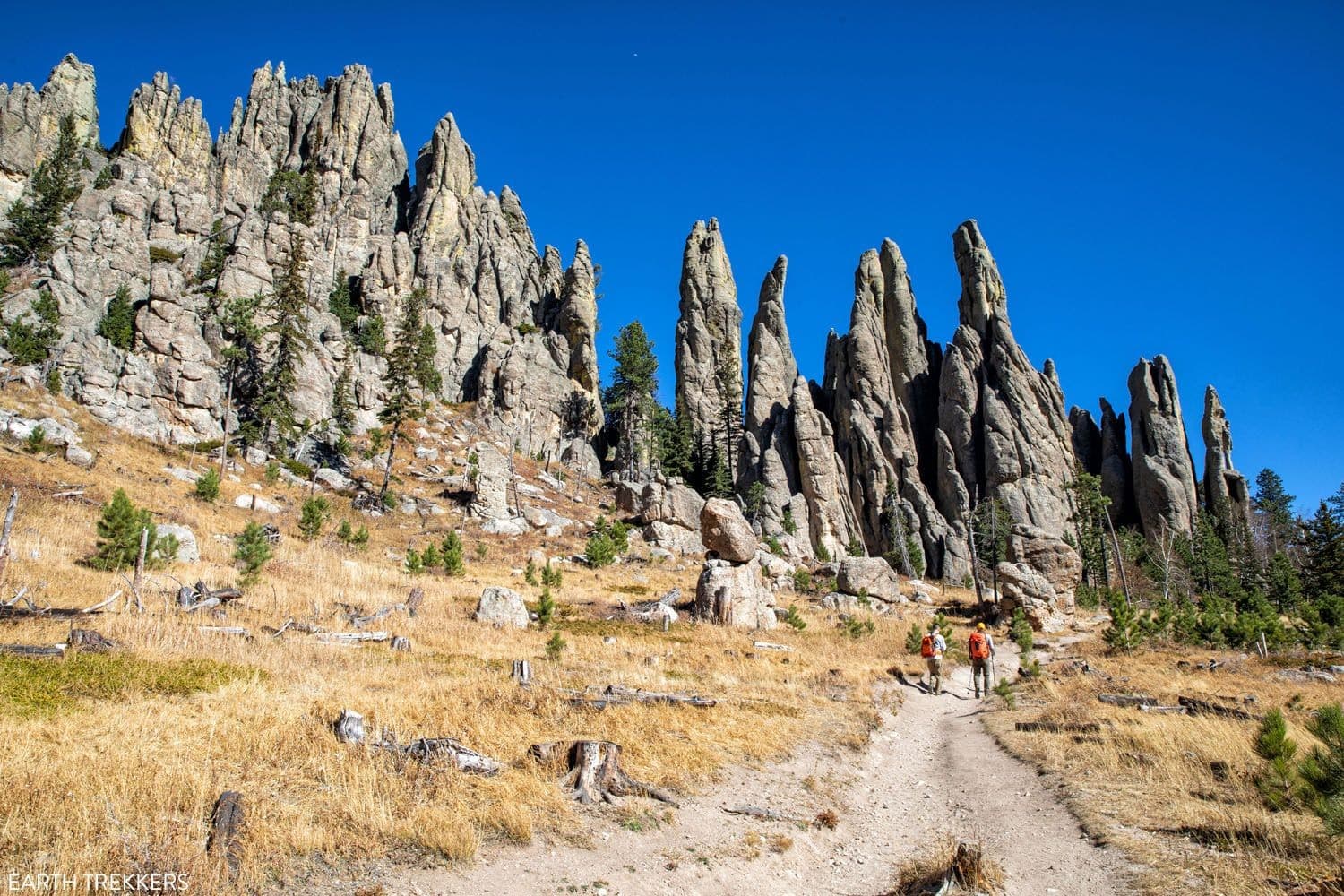 7 Best National Parks for an Immersive RV Summer Adventure. There's something undeniably magical about the American landscape. A vast tapestry of natural wonder that stretches from sea to shining sea. Diversity, ranging from towering mountains to sprawling deserts, from thick forests to coastal gems, the United States boasts an abundance of 63 national parks.
These parks, each unique and enchanting in their own right, make for perfect getaways. But the experience is elevated several notches higher when you explore these landscapes in an RV. Imagine setting your schedule, being on the move whenever you want, and taking the comforts of your home wherever you go.
That's the charm of an RV summer adventure. It allows you to explore the country at your leisure, with the luxury of a comfortable bed, a kitchen, and a private restroom. You become a part of the great outdoors, living amidst nature, waking up to picturesque landscapes right outside your window, and having a different backyard every day.
Embarking on an RV summer adventure through the best national parks in the USA is a unique experience. One that lets you connect with nature and explore America's majestic beauty. With numerous well-equipped and scenic campgrounds, these parks welcome RV travelers with open arms. Offering an adventure that leaves you with lasting memories. From the gushing geysers of Yellowstone National Park to the towering peaks of the Rocky Mountain National Park, let's dive into seven such parks that stand out for an immersive RV summer adventure.
Life in the Wild: Yellowstone National Park, Wyoming
There's no better place to start than Yellowstone National Park, the first national park not only in the USA but the world. Renowned for its geysers, hot springs, and bountiful wildlife, this park allows you to engage with nature at a primal level. Its size, which spans over three states, makes it perfect for RV camping, with numerous campsites offering full hookups. Spend your summer exploring the park's geysers, especially the iconic Old Faithful, and you might be lucky enough to catch sight of a grizzly bear or a herd of bison in the Lamar Valley.
Rocky Peaks and Alpine Lakes: Rocky Mountain National Park, Colorado
High in the majestic mountains of Colorado lies another of the best national parks in the USA for RV adventurers. The Rocky Mountain National Park, with its towering peaks and serene alpine lakes, provides stunning views at every turn. The winding Trail Ridge Road offers fantastic panoramic views and wildlife sightings for a perfect summer adventure. With four RV-friendly campgrounds, you'll have ample choices for your summer basecamp.
Breathtaking Landscapes: Grand Canyon National Park, Arizona
No RV adventure can be complete without witnessing the breathtaking spectacle of the Grand Canyon. Whether a first-time visitor or a seasoned traveler, the sight of the mile-deep, 18-mile-wide canyon never fails to awe you. Grand Canyon National Park offers several RV sites within its boundaries and several others in the nearby Kaibab National Forest. The summer months offer the opportunity to experience the North Rim, generally closed during winter due to heavy snowfall.
Coastal Gem: Acadia National Park, Maine
The only national park in the northeast, Acadia National Park is a coastal gem perfect for your RV summer adventure. Offering picturesque views of the Atlantic Ocean, rugged cliffs, and lush forests, it's a haven for nature lovers. While Acadia doesn't offer RV hookups within the park, several nearby
campgrounds cater to RV travelers, making it an excellent base for exploring the park's 158 miles of hiking trails and iconic spots like Cadillac Mountain.
Desert Majesty: Joshua Tree National Park
California For a change of scenery, Joshua Tree National Park in southern California offers an immersive RV summer adventure amid a stark desert landscape. It's a unique blend of two deserts, each with its distinct ecosystem. Several campgrounds within the park accommodate RVs, although without hookups. Summer nights are perfect for stargazing, thanks to the park's designation as an International Dark Sky Park.
Bison Paradise: Custer State Park, South Dakota
Technically not a national park but worth mentioning, Custer State Park is a bison paradise. Its vast plains make it an RV-friendly destination. One of the park's key attractions is the Wildlife Loop Road, where you can see herds of bison, pronghorn antelope, and bighorn sheep. Four campgrounds within the park cater to RV camping, making it a perfect place for an immersive summer adventure.
Mountain Majesty: Great Smoky Mountains National Park Tennessee/North Carolina
Last, but certainly not least, the Great Smoky Mountains National Park, is the most visited park in the country. Its lush forests, abundant wildlife, and rich history make it an excellent RV summer destination. There are ten campgrounds within the park, with a few accommodating RVs. Explore the park's scenic drives, such as the Cades Cove Loop Road, for a memorable summer adventure.
Wrapping Up
After a breathtaking journey through the seven best national parks in the USA, it's time to reflect on the sheer pleasure of RV travel. The beauty of exploring a luxury motorhome is unparalleled. Offering all the comforts of home, from soft beds to fully equipped kitchens, these vehicles transform any trip into a luxurious experience. Modern amenities ensure that even in the heart of nature, you are never far from the comforts of civilization. And beyond the extras, it's the freedom that truly stands out when traveling in a motorhome.
It's the freedom to linger a day longer in front of a breathtaking vista, the freedom to explore a promising side road on a whim, and the freedom to follow the good weather. When you travel in a luxury motorhome, you're not just traveling; you're creating a unique adventure. You're exploring at your pace, choosing your views each morning, and immersing yourself in the grandeur of the great outdoors without sacrificing comfort and style. Your journey becomes as memorable as the destinations, as each mile reveals a new landscape and a new opportunity for exploration.
So, plan your itinerary, and embark on an unforgettable RV summer adventure. Whether you're a seasoned RVer or a novice exploring the lifestyle for the first time, the thrill of the open road and the charm of America's national parks will indeed create lasting memories. Happy Travels!
Related