8 Essential Restaurants In Nottingham, England
5 min read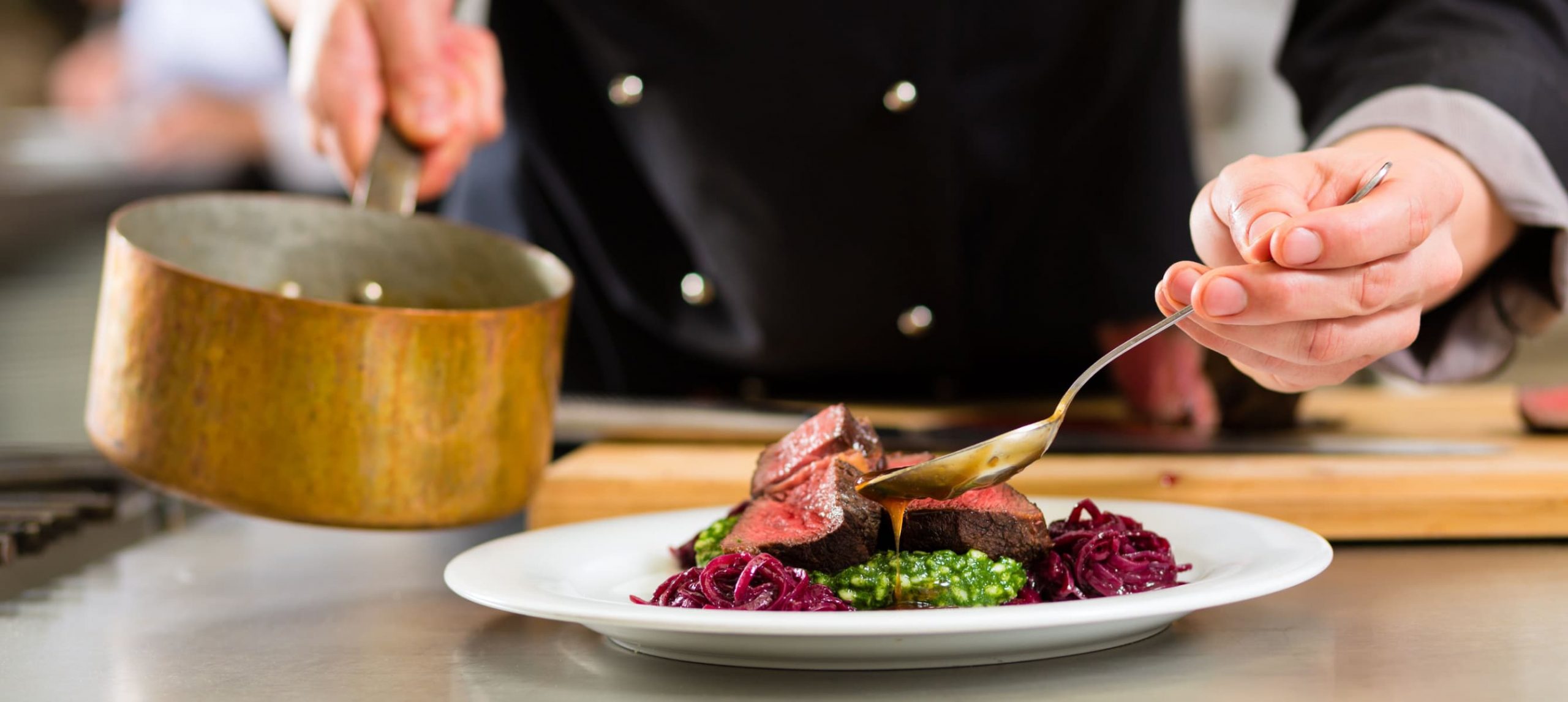 Ready to embark on a gastronomic journey through the vibrant city of Nottingham? Discover its thriving culinary scene and explore a range of dining experiences, from cozy eateries tucked away in Nottingham's busy streets to sophisticated Michelin star restaurants. Let us introduce you to eight essential restaurants in Nottingham!
Find Places To Stay In Nottingham
Unveiling Nottingham's Finest Culinary Gems — The Best Restaurants In Nottingham
Sat Bains
Sat Bains is a two-Michelin-star restaurant named after its chef, Satwant Singh "Sat" Bains, one of the UK's best-known chefs. It's situated on the outskirts of Nottingham, offering stunning views of the countryside.
As one of the best fine-dining restaurants in the region, it offers carefully crafted seven- or ten-course menus. By using a combination of modern techniques and seasonal ingredients, Restaurant Sat Bains takes you on a journey of flavors. It's safe to say, you'll never forget this dining experience!
Some of the techniques used to create unique flavor combinations and textures include fermenting, roasting, barbecuing, searing, pureeing, freezing, and steaming. The dishes are well prepared and presented with attention to detail.
If you want to watch the chefs in action, book the kitchen bench that's within the main body of the pastry kitchen.
Address: Lenton Ln., Nottingham NG7 2SA, United Kingdom
Visiting Nottingham for the first time? Have a look at our guide to the 8 Best Things To Do In Nottingham!
Bunk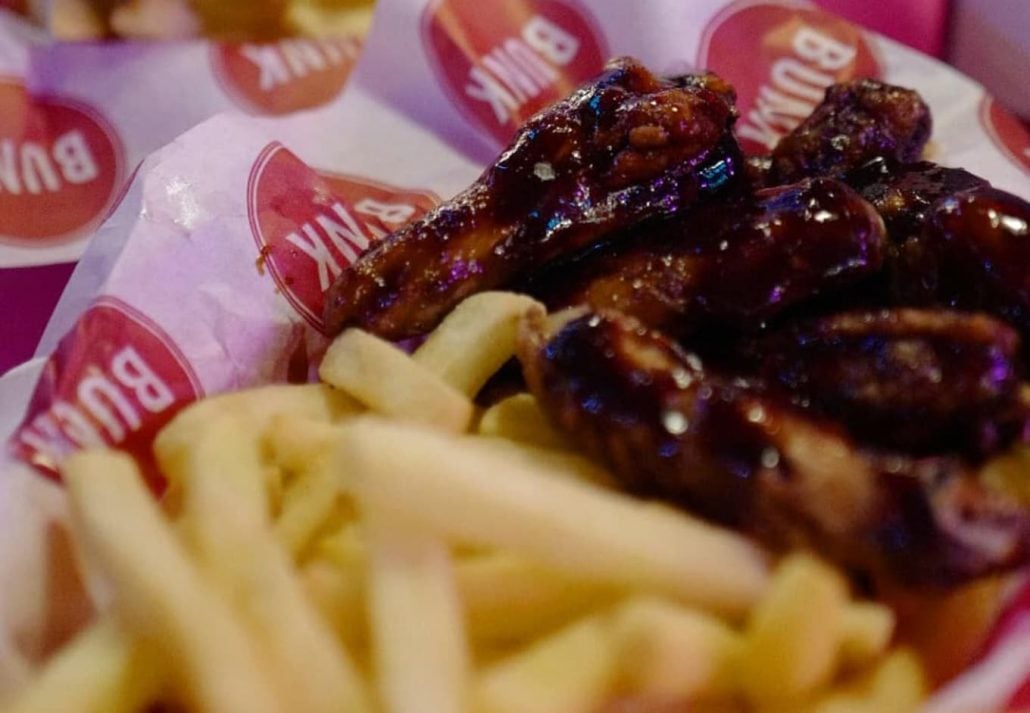 Craving street food? Bunk is the perfect place to visit. It has several locations in the city, but the most popular one is on Stoney Street.
The menu features classic dishes with contemporary twists — relish curly fries, buffalo wings, vegetarian nuggets, or lamb hot dogs. Bunk also offers a well-curated selection of cocktails and beers. Yum!
Address: 19 Stoney St, Nottingham NG1 1LP, United Kingdom
Pizzamisú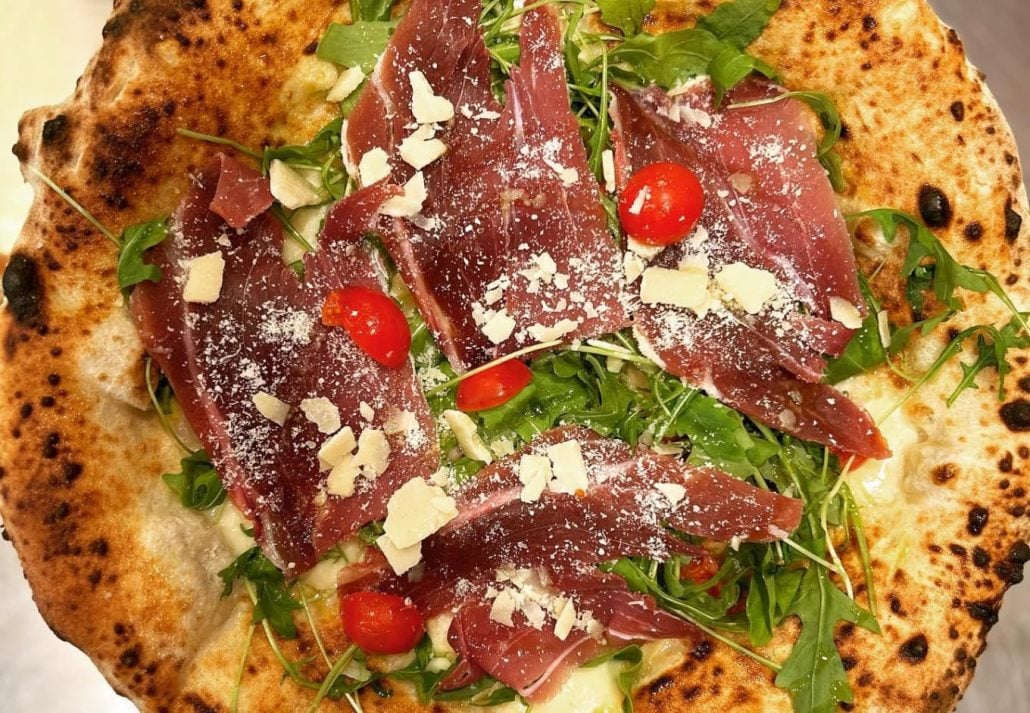 Nestled in the historic Lace Market district, Pizzamisu specializes in Neapolitan-style pizzas and desserts. Mouthwatering pizzas are famous for their fantastic dough, fermented for up to two days to achieve a light and chewy texture.
The toppings generally follow traditional Italian models; Cotto E Fungi with mushrooms and parmesan, Smoky Pancetta, Salame garnished with Ricotta cheese, and the classic Marinara. However, the menu extends beyond the mouthwatering pizzas. You also have to try the Baba sponge cake or homemade Tiramisu.
Address: 9 High Pavement, Nottingham NG1 1HF, United Kingdom
Mesa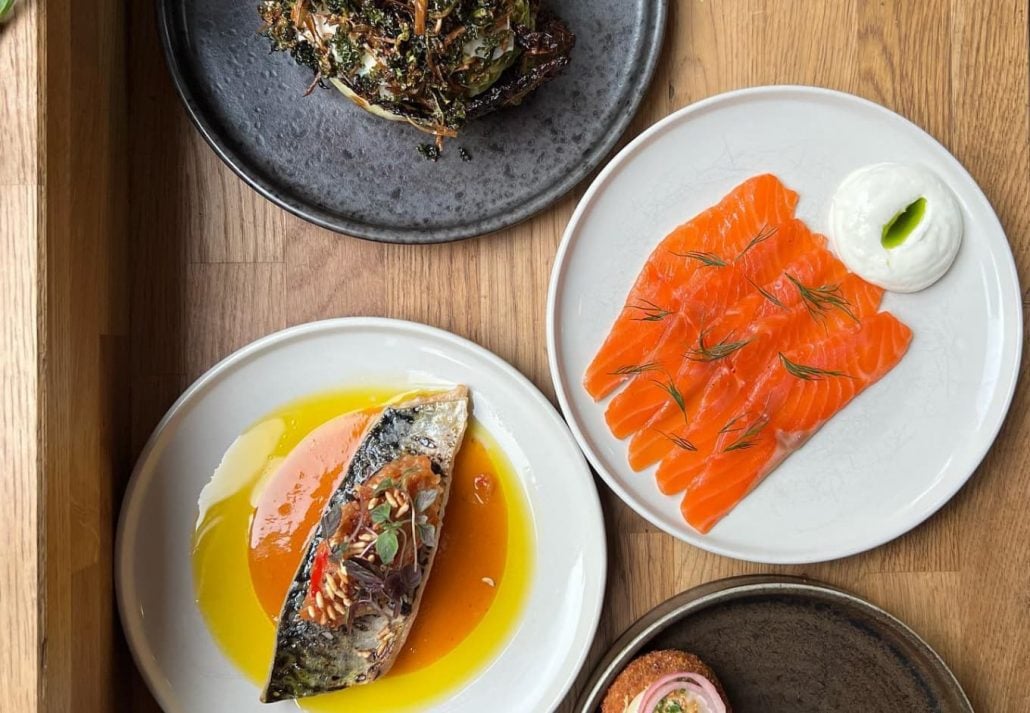 Mesa is a casual dining spot serving delicious meat and vegetarian dishes. The menu changes regularly and draws inspiration from various cultures and cuisines.
To bring out all the rich flavors, food is cooked over a live fire. Even though the offer tends to change, you can usually expect fantastic steak options, beef croquettes, hispi cabbage, tenderstem broccoli, and tacos.
Address: 24-26 Goose Gate, Nottingham NG1 1FF, United Kingdom
Recommended Read The Best Cambridge Restaurants
The Cod's Scallops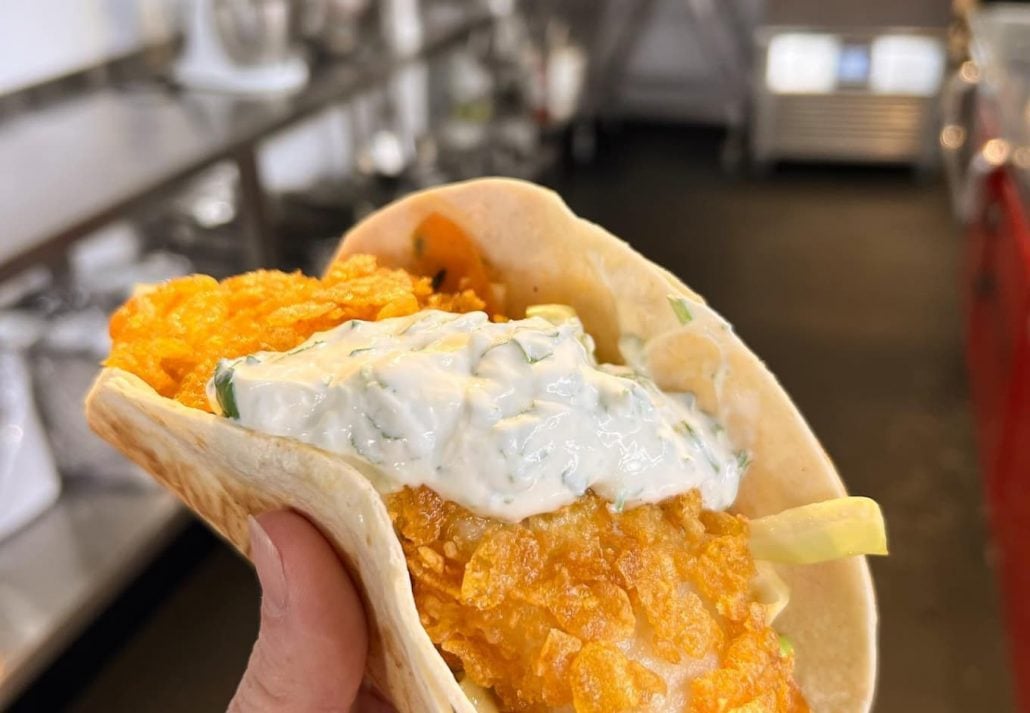 The Cod's Scallops has multiple locations in the city. The one in Bramcote Lane is most likely the busiest, but reservations can also be made in Sherwood or West Bridgford.
Don't miss the award-winning fish & chips with deep fried fish in non-hydrogenated vegetable oil, baked or battered oysters, homemade pies, curry sauce, and warm sticky toffee pudding.
The vibrant restaurant is committed to quality and environmental responsibility — all cod and haddock are MSC-approved and responsibly sourced.
Address: 170 Bramcote Ln, Nottingham NG8 2QP, United Kingdom
World Service Restaurant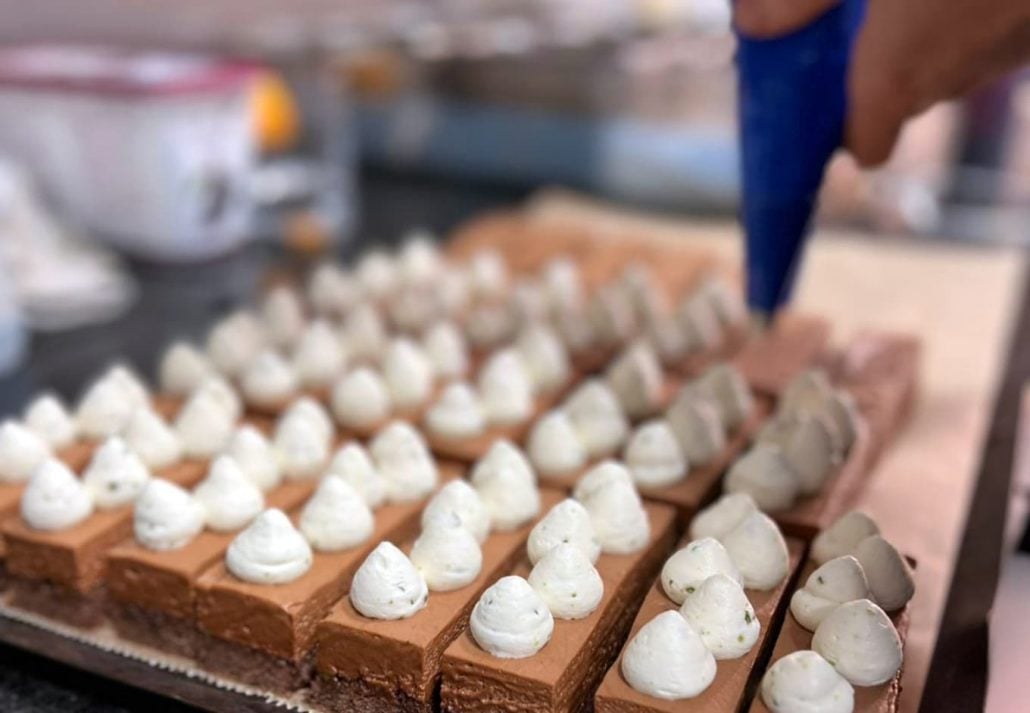 The elegant World Service Restaurant offers the ultimate fine dining experience. It's located inside a 17th Century Newdigate House and features lunch and à la carte menus.
The restaurant combines British cuisine with influences from around the world. Taste the amazing flavors of dishes like roast sirloin of beef, pave of pork and egg custard tart. There's also a sommelier's selection of sweet wines and ports.
Address: Newdigate House, Castle Gate, Nottingham NG1 6AF, United Kingdom
Alchemilla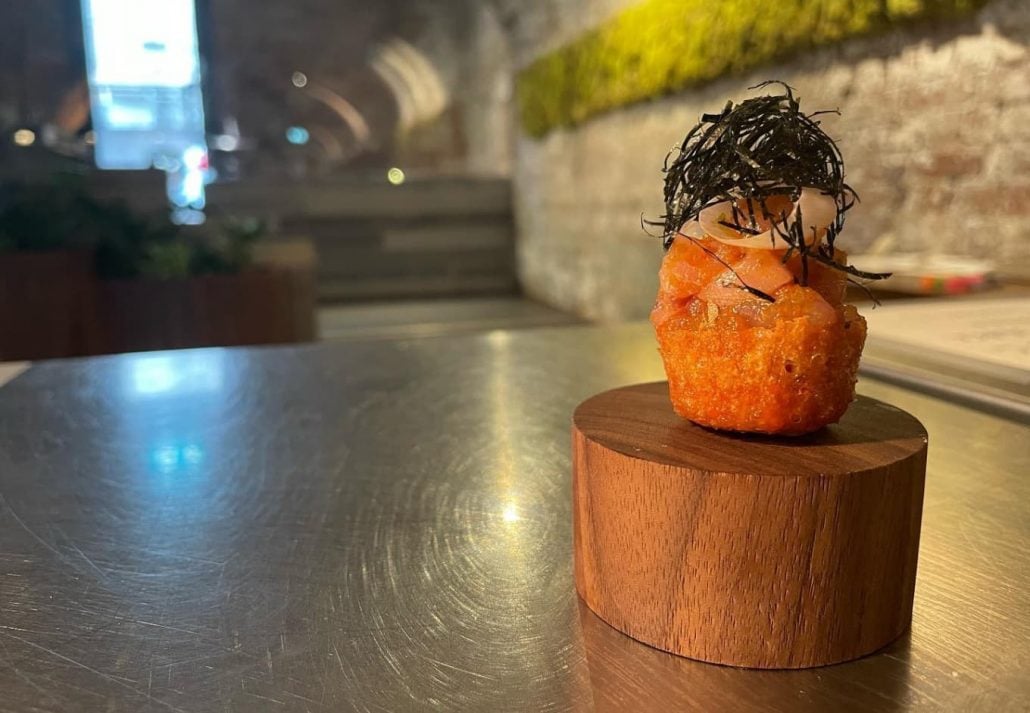 Led by chef Alex Bond, Alchemilla focuses on delivering unique plant-based dishes alongside meat, house cocktails, and wines. Enjoy the multi-course dining experience and tickle your tastebuds with BBQ'd lobster, squash, and kimchi, Shiitake, fermented grains, spent coffee, and more! With one Michelin star, Alchemilla is definitely worth a stop!
Address: 192 Derby Rd, Nottingham NG7 1NF, United Kingdom
Iberico World Tapas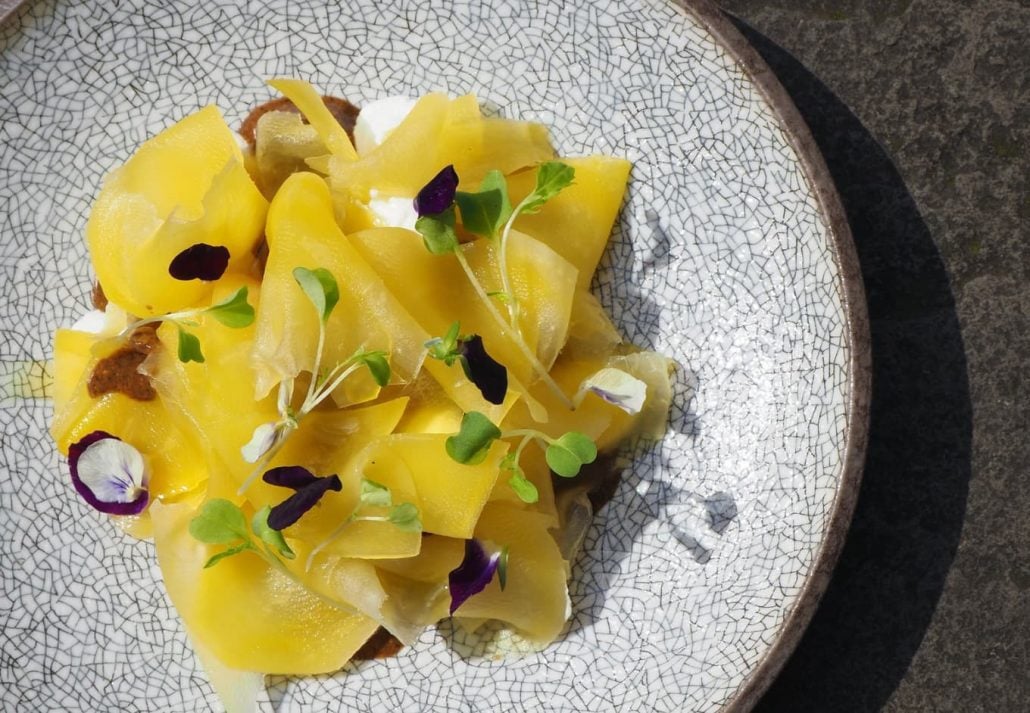 Iberico World Tapas is the original tapas restaurant in Nottingham and one of the only restaurants in the city to have the MICHELIN Bib Gourmand recognition. The multi-level restaurant boasts a relaxed dining experience and embraces the concept of sharing. Expect dishes like sourdough olive oil, Spanish pickles, and Lamb Pinchos. Simply delicious!
Address: The Shire Hall, High Pavement, Nottingham NG1 1HN, United Kingdom
FAQ
What is the most popular food in Nottingham?
Nottinghamshire Pie, Nottingham Cheese, and Nottinghamshire Sausage.
What are the best Italian restaurants in Nottingham?
Popular restaurants with Italian cuisine:
What are the best cheap eats in Nottingham?
Places where you can enjoy delicious food without breaking the bank:
Ugly Bread Bakery;

Homemade Nottingham;

Boilermaker;

Zaap Thai Street Food;

Annie's Burger Shack.
Are there any supper clubs in Nottingham?
Yes, one of the most popular ones is No. Twelve.
Browse, book, and stay.
CuddlyNest provides all accommodations to all travelers at the best price. Find unlimited travel inspiration on our blogs and social media channels Facebook, Instagram, and Pinterest.
You may also like:
The 6 Best Bars In Leeds, England
The Ultimate Guide To Visiting Cardiff Castle
7 Best Things To Do In Cardiff, Wales
The Best Hotels In Cardiff, Wales
6 Best Museums In Cambridge, England
The 8 Best Things To Do In Liverpool, England
Liverpool Cathedrals: The Complete Guide
Liverpool Beatles Tours: All You Need To Know
The Best Museums In Liverpool That You Can't Miss
How To Get From London To Liverpool: 3 Ways
The Best Hotels In London, England
The Ultimate Guide To Visiting The Tower Of London