Best Restaurants in San Jose, California
5 min read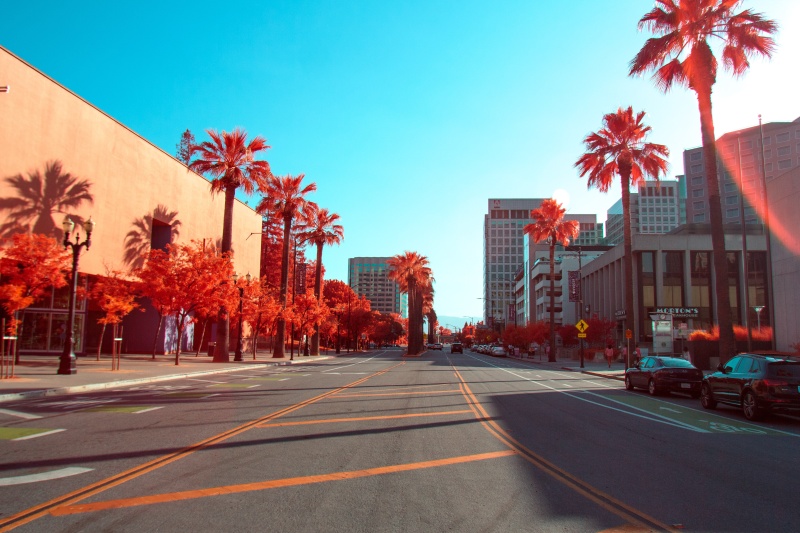 Although often in the shadow of San Francisco, from a tourist perspective, San Jose makes for an exciting holiday destination in Silicon Valley. A vibrant city with plenty of unique excursions, its appeal lies in its relaxed and cultured approach to the good things in life.
While a significant technology hub of the world, San Jose still promises a stimulating city vacation to suit all interests. Its museums, pulsating nightlife, quaint farmer's markets, and restaurants further highlight the city's ever-growing diversity and inviting nature.
Gourmands visiting this bustling town surrounded by hills are often in awe of its many gastronomic options. Not only do the best restaurants in San Jose highlight local ingredients, but they also serve authentic global cuisines with a focus on traditional culinary techniques.
Mealtimes in San Jose, as a result, are joyous and flavorful affairs best enjoyed with friends, family, or fellow food lovers.
Mizu Sushi Bar and Grill
Address: 1035 S Winchester Blvd, San Jose, CA 95128
Mizu, meaning water, has an all-encompassing Japanese aura that flows seamlessly through every element of the establishment.
A large indoor seating space gives the place a communal feel. The family-friendly atmosphere leads to busy lunch and dinner services where laughter is familiar across tables. And the food, a fusion of Japanese and Korean classics, promises a finger-licking culinary experience.
Adding to the forever lively mood at Mizu are the open kitchen, warm service, and alfresco dining, perfect for enjoying sunny San Jose days.
However, placing Mizu Sushi Bar and Grill among the top restaurants in San Jose is its delectable menu. Trained chefs use only high-quality ingredients, creating dishes that shine a spotlight on old-style as well as contemporary cooking methods.
Moreover, thanks to significant portions, a rarity in Japanese restaurants, and a menu that goes on for pages, Mizu promises a wide range of preparations to entice all palates. 
The must-haves at Mizu range from ikasansai – squid salad and yellowtail crudo to baked green mussels, crispy rice with spicy tuna, popcorn lobster roll, and Mizu's signature sushi boat.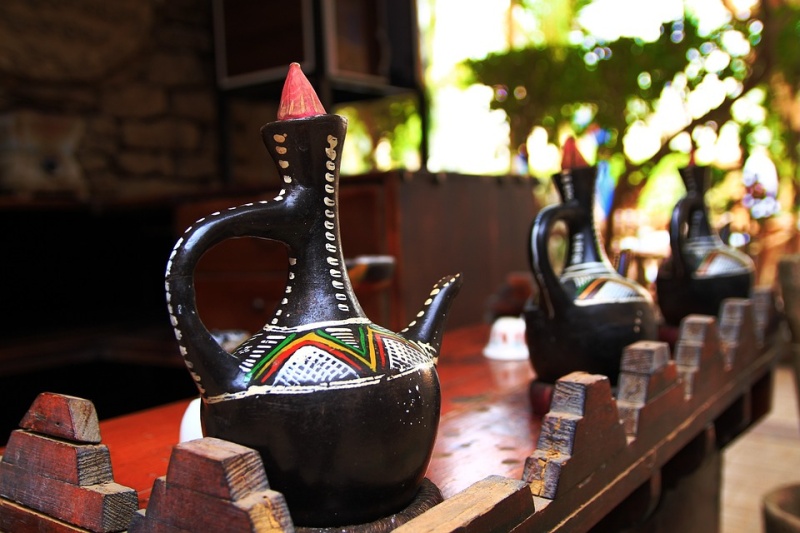 Zeni Restaurant
Address: 1320 Saratoga Ave, San Jose, CA 95129
Among the best restaurants in San Jose, Zeni defines the city's eclectic persona. The Ethiopian eatery is the definitive representation of a hidden gem, popular with locals and famous enough only to attract the most avid gastronomes.
Traditionality is a running theme at Zeni Restaurant. Divided into two sections, guests have a couple of seating options. They can either sit on western-style tables and chairs or the more traditional mesob – straw basket and table combination with low stools to sit on.
The décor, consisting of Ethiopian paintings and muted dark colors, reflects the food at Zeni, which is rustic and homely. The menu is surprisingly extensive, with plenty of options for both vegetarians and meat-eaters.
The specialties worth trying at Zeni include yedoro kitfo – boneless chicken cooked in butter and chilies, foule – fava beans with tomatoes and green pepper, and goden tibs – short ribs prepared in butter with onions and rosemary. Accompanying most dishes is the traditional Ethiopian soft and fluffy bread, injera.
Henry's World Famous Hi-Life
Address: 301 W St John St, San Jose, CA 95110
Sport is an integral part of everyday American life. Consequently, the best way to enjoy a game of football, baseball, or basketball in any city is at a sports bar with fellow supporters.
For over 60 years, Henry's World Famous Hi-Life has been the go-to place for sports fanatics in the San Jose area. Boasting casually rustic indoor and outdoor seating, the steakhouse attracts an array of customers, from tourists and university students to families and large groups.
An iconic eatery, it is one of the best restaurants in San Jose for carnivorous epicures. The food is both table (large portions) and tummy-filling, drowning in the goodness of classic culinary Americana that oozes nostalgia and comfort.
First-time visitors to this barbeque joint must order their top seller, the baby back ribs. The steaks at Henry's are juicy, cooked to perfection, and gastronomically gratifying. However, if the chicken is your meat preference, go with the delicious teriyaki chicken.
Featured on the popular Man Vs. Food series on TV, Henry's is the ultimate place to be in San Jose on football Sundays.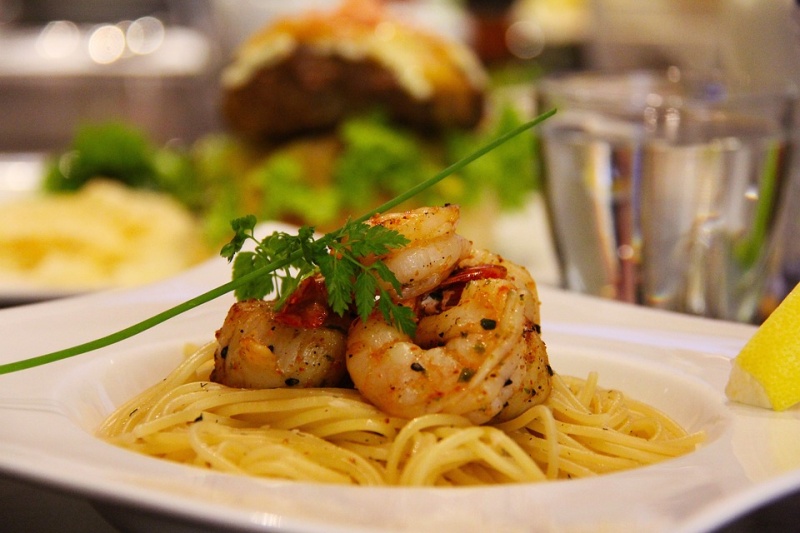 Paesano Ristorante Italiano
Address: 350 W Julian St, San Jose, CA 95110
The very thought of Italian food always brings a smile to the faces of die-hard gourmands. While San Jose has plenty of Italian eateries, only a few stand apart and above the rest.
Paesano is among the best restaurants in San Jose because it offers the complete package, from setting up an idyllic ambiance to serving authentic mouthwatering Sicilian delicacies.
Situated in the Little Italy neighborhood of the city, Paesano is a cozy little establishment that exudes warmth. The name Paesano, translating to "a friend who lives down the street," perfectly captures the welcoming vibe of the restaurant.
Furthermore, its traditionally chic interiors and quaint outdoor seating give the place a dreamy look that further accentuates the dining experience. Open for lunch and dinner, Paesano, under the tutelage of chef and owner Giuseppe Spatola, plates old family recipes using in-season local produce.
Among the favorites to try at the restaurant are guazetto – clams and mussels with garlic and olive oil, the cheesy vegetarian ravioli mamma rosa, and spaghetti tutto mare, a must for seafood lovers.
Jade Cathay
Address: 1339 N First St, San Jose, CA 95112
When craving authentic Cantonese cuisine, Jade Cathay is the first choice for many residents of San Jose. Although its rather extensive menu focuses on Chinese food, the restaurant offers a range of other Asian delights.
Open since 2011, the family-run establishment serves lunch and dinner and is a true hidden gem of the city. Located in a modest neighborhood, Jade Cathay has an old-world charm with simple interiors that attract more food-loving locals than tourists.
The grub at Jade Cathay covers the length and breadth of Cantonese preparations. They take immense pride in using only fresh and regional ingredients. The portion sizes here are pretty large and ideal for sharing.
Among the top dishes to try here are their famous walnut shrimp, siu mai – pork and shrimp handmade dumplings, Jade's wonton soup, egg custard bun, and the shrimp and barbeque pork fried rice.
The restaurant also has a great selection of Chinese teas that complement the food beautifully.