Cheap Things to Do in Las Vegas in November
5 min read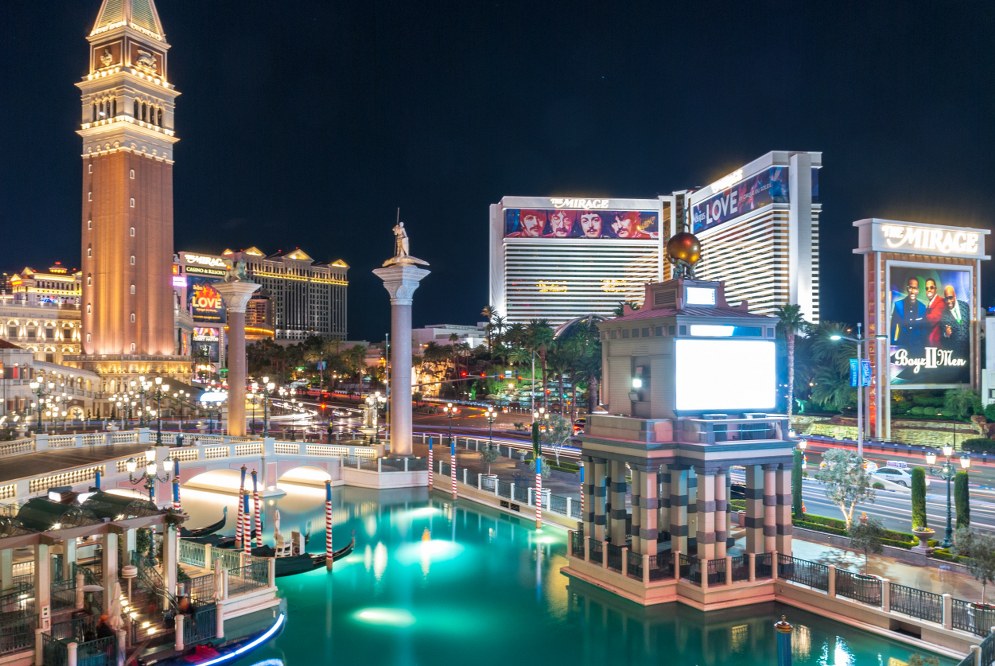 Have you always wanted to visit Las Vegas? It's not exactly renowned as a family destination, so you likely put this off until the kids were grown up. Or maybe you are lucky and have someone to watch them for a few days? Sin City certainly is an amazing destination for an adult only holiday as you can travel off peak and pick the cheapest and quietest time of the year to travel.
One of the best times for this is November: The first two weeks of the month are notably quieter following the Halloween special events and festivities, and then you have the holiday discounts over Thanksgiving at the end of November. Hotels have more vacancies and prices for rooms and shows drop. And there is no need to spend a fortune once you are there either as there are countless free or inexpensive things to do in Las Vegas in November.
Top 7 things to do in Las Vegas when travelling on a budget
Check out our top 7 tips below for your trip to Las Vegas, whether that's a solo holiday or a holiday with friends:
1. Watch the "Michael Jackson Live" show
Want to see a show that does not break the bank? Get tickets to see "Michael Jackson Live" at the Tropicana Theater at the Tropicana Hotel in Las Vegas in November for under $40. The musical tribute to the legendary pop singer who died an unexpected death in 2009 brings his music back to life through a talented Michael Jackson impersonator. Everything from the vocals to the personality and attire perfectly resemble the King of Pop.
The MJ impersonator will perform Jackson greatest hits, such as "Dangerous", "Heal the World", "Black or White", "I Want Your Back", and "Smooth Criminal". As you watch the performance live on stage, you'll forget that you're watching an impersonator because it will feel like Michael Jackson has come back to life! If you want to discover some of the fantastic musical tributes and impersonation shows performing in Las Vegas in November, go to https://vegaslens.com/guide/shows/november/.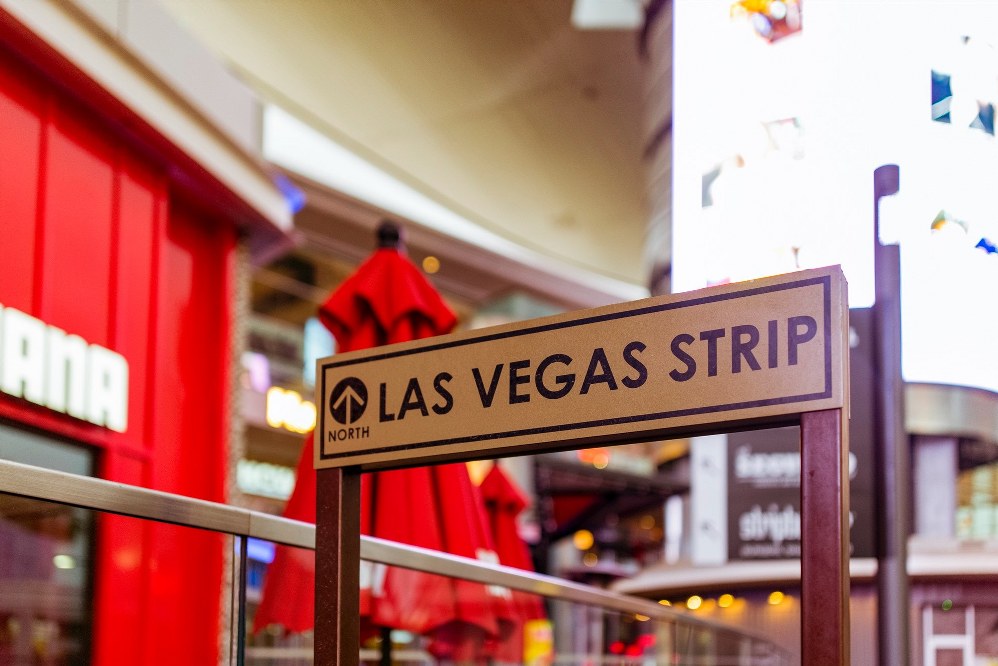 2. View the Bellagio Fountains
 Another attraction on the Las Vegas strip – and a free one too – are the Fountains of Bellagio with their over 1,000 water nozzles shooting water into the air each day synchronized to popular music hits and a dazzling light show. The spectacle happens every 30 minutes between 3 and 8 pm and every 15 minutes after 8 pm Monday to Friday. On weekends and bank holidays, the shows start as early as 12 pm. The nighttime shows are something to behold with their magnificent light displays. You don't need to be a guest of the Bellagio Hotel to witness the dazzling water and light shows.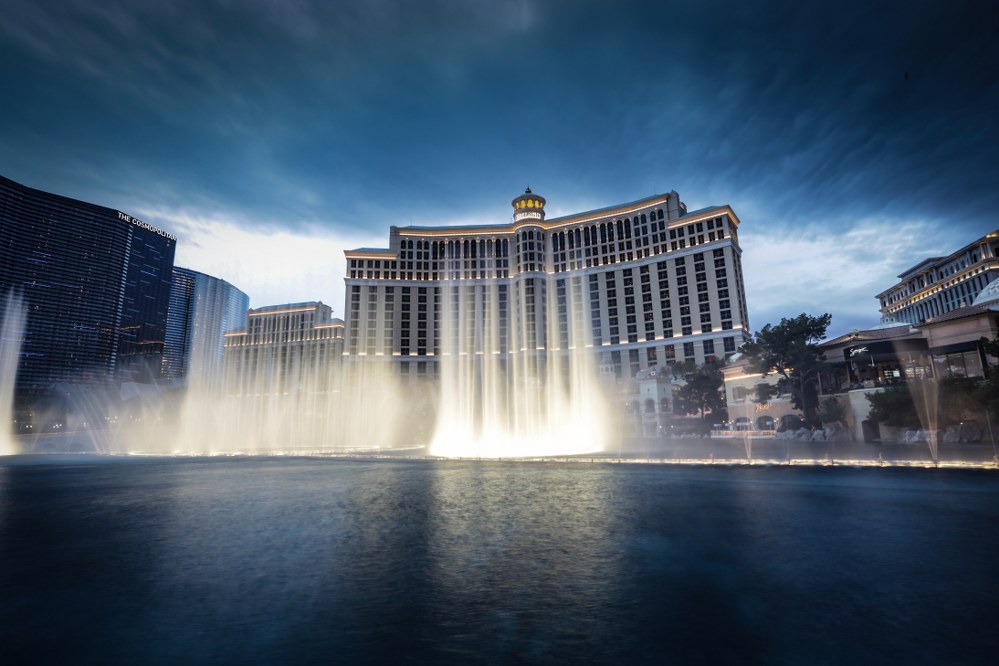 3. Visit the Mirage Volcano
If you are looking for more free things to do in Las Vegas in November, visit the volcano outside the Mirage Hotel. The volcano may be man-made, but its flames and fireball eruptions are not and can look quite intimidating to the untrained eye. But don't worry because the Mirage Volcano is 100% safe for the public to view, and it doesn't cost a thing. This is an evening activity as the volcano erupts on the hour between 8 and 11 pm every evening to a soundtrack exclusively created for this Hollywood-worthy spectacle.
4. Photo opportunity "Welcome to Las Vegas"
Another thing that won't cost you a penny and makes for a fabulous holiday memory is visiting the "Welcome to Fabulous Las Vegas Sign" at the beginning of the Las Vegas Strip. You can walk up to the sign or get out of your car to see it up close. People love having their photos taken here, and if you are lucky an Elvis impersonator is there to greet and welcome you.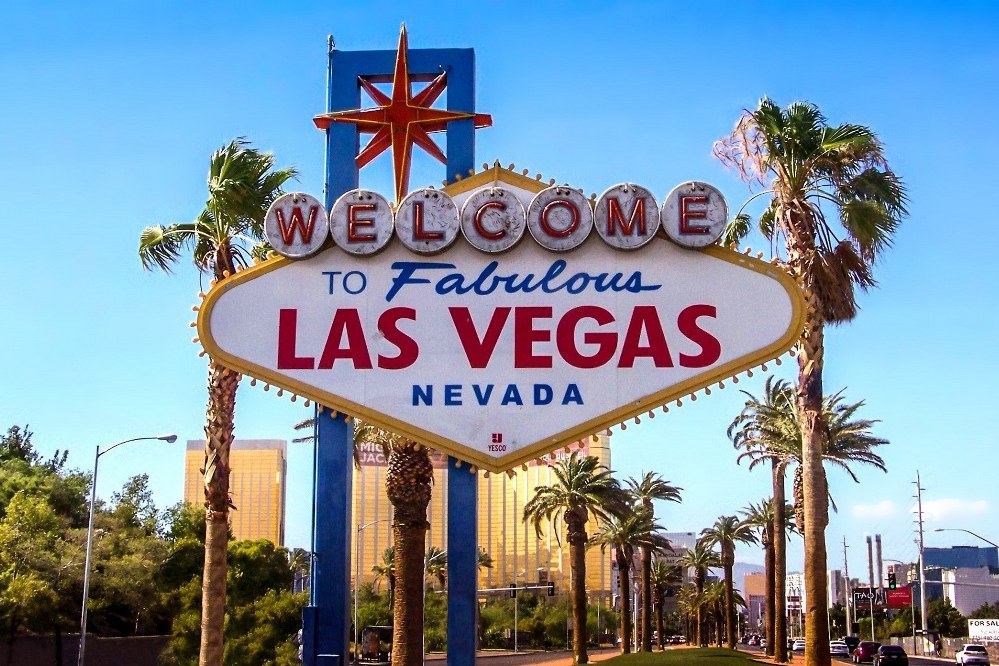 5. Comedy with Carrot Top
 Las Vegas is all about spectacular entertainment, and Carrot Top has been one of the metropolis' most recognizable comedians for close to two decades. He is also known as a "prop comedian" because he uses a trunk full of obscure items to make people laugh. Some of these items are his personal inventions, which makes the comedy even better and pretty unique. You never know what wacky things he will take out of his trunk.
Carrot Top performs his 75-minute prop comedy show at the Atrium Showroom of the Luxor Hotel in Las Vegas. You'll no doubt fall in love with his elaborate red hair, witty jokes, and enthusiasm for what he does on stage. There are very few comedians like him anywhere in the world. Ticket prices for Carrot Top are about $50 each so pretty reasonable. To find out more or book one of his shows click on right here.
6. A day out at Red Rock Canyon
Another inexpensive activity just outside Las Vegas is a day out in the Red Rock Canyon National Conservation Area. The beautiful natural site, which has been named after the towering red sandstone peaks has many interesting geological features, such as the Keystone Thrust Fault and the Native American petroglyphs. You can go for a 13-mile scenic drive to admire Nevada's Mojave Desert, its unique wildlife, panoramic views, and more. For the more adventurous visitors, there are plenty of trails for walking, hiking, running, or cycling. A visit of Red Rock Canyon costs as little as $20 for access and parking, or if you are a veteran, you can enter free on 11 November 2023.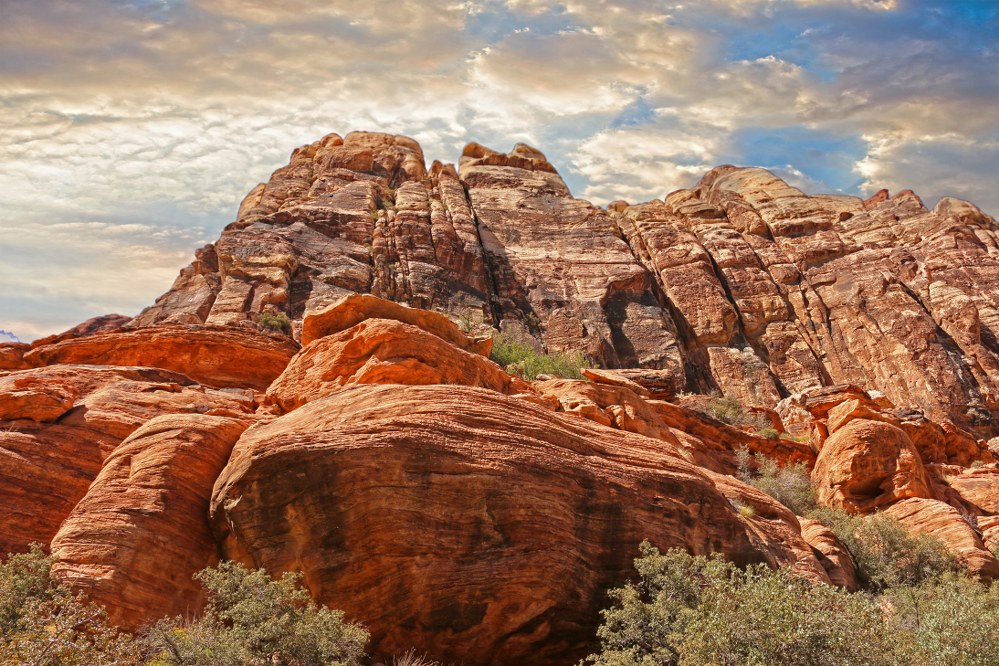 7. A bird's eye view from the High Roller Observation Wheel
One of the best ways to view the metropolis is by soaring high above the city on its giant Ferris wheel, conveniently located on the Las Vegas strip. The largest of its kind in North America, the High Roller Observation Wheel takes you 550 feet above the Strip affording sweeping 360-degree views from a glass cabin. The 30 minute-experience costs less than $30 per person and is good value for a breathtaking experience.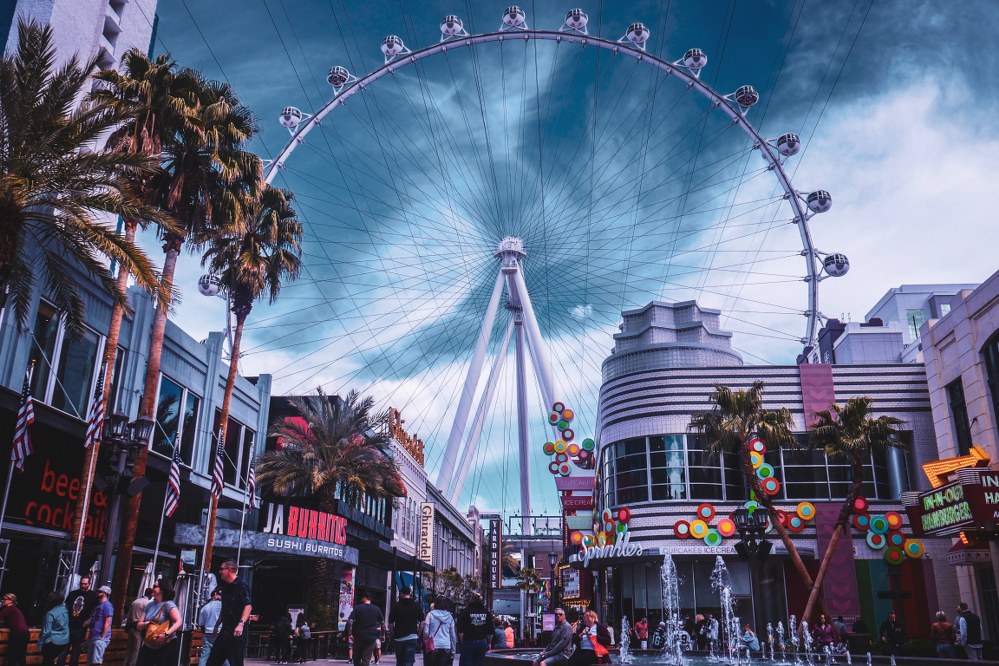 Conclusion
A trip to Las Vegas doesn't have to break the bank. Travel off peak in November and choose from the countless free or affordable things to do in the metropolis. You will be surprised what a great holiday experience you can have even on a small budget when you travel outside the peak season.
If you enjoyed our article, why not subscribe to our blog or check our other blog posts about travelling in the United States?