Dozens of travelers wait in airport terminals as bad weather delays flights
2 min read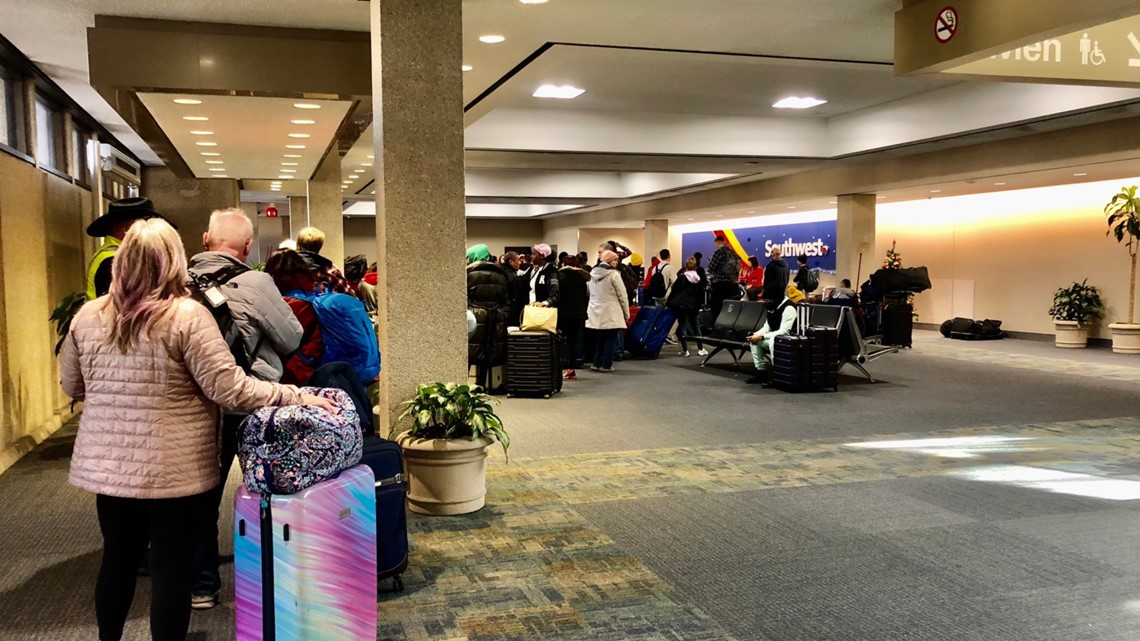 Rain and fog kept many would-be flights from taking off, leaving several stranded and waiting for answers.
NORFOLK, Va. — Millions of Virginians tried to come back home following Memorial Day weekend, only to find their flights canceled or delayed because of inclement weather.
One of the countless travelers who got caught in flight woes is Norfolk native Michelle Robinson. Robinson scheduled a flight to fly from Baltimore to Norfolk over Memorial Day weekend, but saw her flight get delayed and then ultimately canceled.
Robinson said she approached a staff member with Southwest Airlines to see if any hotel or food vouchers were available, but was denied.
"She said Southwest doesn't do that: 'That's only if we have a problem with our airlines, not for weather,'" said Robinson. "I'm like, 'What are we supposed to do now?'"
Robinson said she and two other passengers ended up sleeping on the airport floor as they waited for the next flight scheduled at 8 o'clock the next morning. 
"We had no blankets, no pillows, nothing," said Robinson. "I have never experienced anything quite like it."
It's a familiar story for many waiting at Norfolk International Airport as dozens waited for their flights. 
Some told 13News Now they waited to pick up their loved ones who had to spend the night in unfamiliar cities, others said they waited for hours for flights that might not take off.
"I waited outside in the cold and in the rain to check my bag," said Austin Pool, traveling to Florida. "They had to rebook me on another flight and I won't be arriving at my final destination until midnight tonight, hopefully."
According to the Department of Transportation, airlines are not required to give passengers any money or compensation outside of the price of the canceled ticket or any baggage fees if a flight is canceled.
Instead, each airline has its own policy when it comes to what it will or will not do for passengers when their flights are canceled. It is often determined by what the airline considers as in their control or not.
A spokesperson with Transportation Security Administration said they screened 9.8 million people over Memorial Day weekend. It's a number that surpassed pre-pandemic numbers, the most they've seen since 2019.