Our Family's Review of the Japan Candy Box
6 min read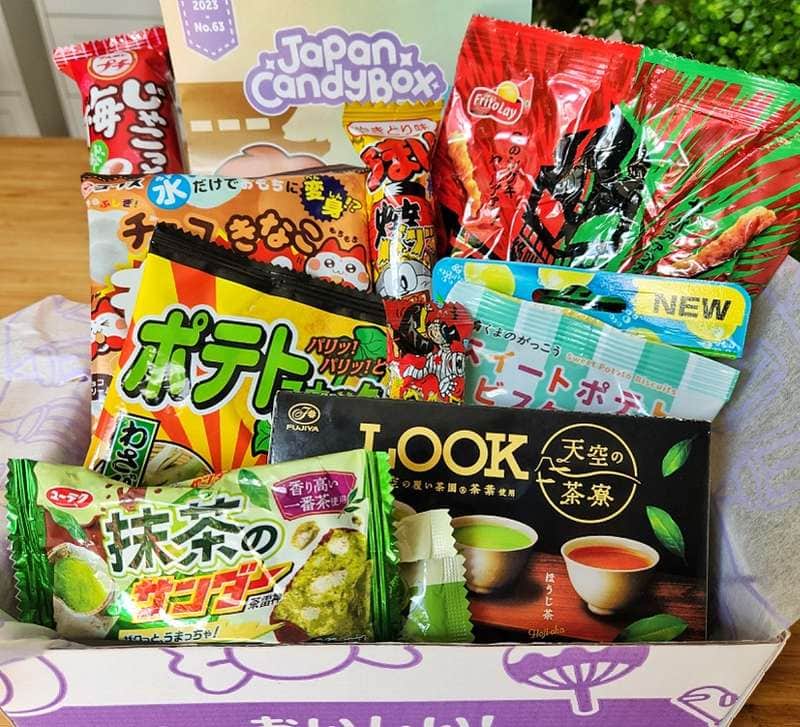 Snack lovers, are you ready for a Japan Candy Box review? Our family of four gave this Japanese candy subscription box a taste test – it's a small but mighty contender with only 10 treats, but boasting a friendly price tag, and free worldwide shipping.
Gather 'round, folks, because our family is taking a deep dive into the Japan Candy Box. We're asking the big question today: is this sweet deal really worth it?
Sure, it's got a pretty neat price tag and the worldwide shipping is free – that's a massive thumbs up! But it's also one of the smaller treasure chests we've opened up, with just 10 goodies tucked inside. So, let's buckle up and see if this petite package truly packs a punch!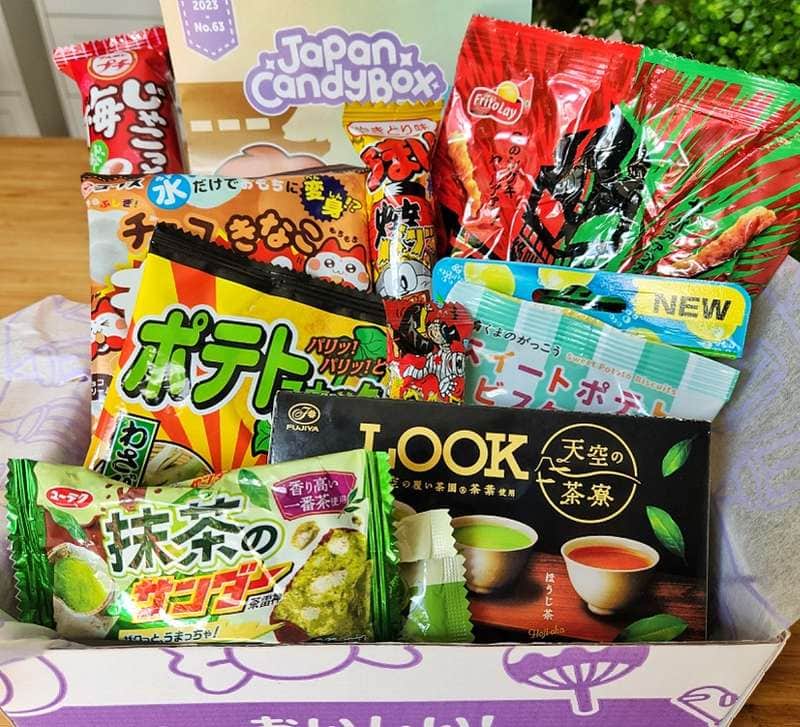 Ever fancied a late-night stroll down Tokyo's glowing streets, or a surprise find in an Osaka back-alley shop, all while savoring Japan's oh-so-sweet goodies? Well, pull up a chair and grab your chopsticks, because we're about to unbox the Japan Candy Box – your express delivery of Japan's yummiest treasures!
Whether you've navigated Japan's labyrinth-like lanes, daydream about the land of the rising sun, or just love trying out outlandish flavors, this review's got you covered. So, let's take a wild ride through Japan's candy wonderland.
Curious? See Japan Candy Box's prices now.
Japan Candy Box Review
And here's the cherry on top – we've got a contest where one lucky reader can score their very own Japan Candy Box! So, let's take a wild ride through Japan's candy wonderland. Keep scrolling to the end, because a sugar rush – and possibly a whole box of sweetness – could be just a scroll away!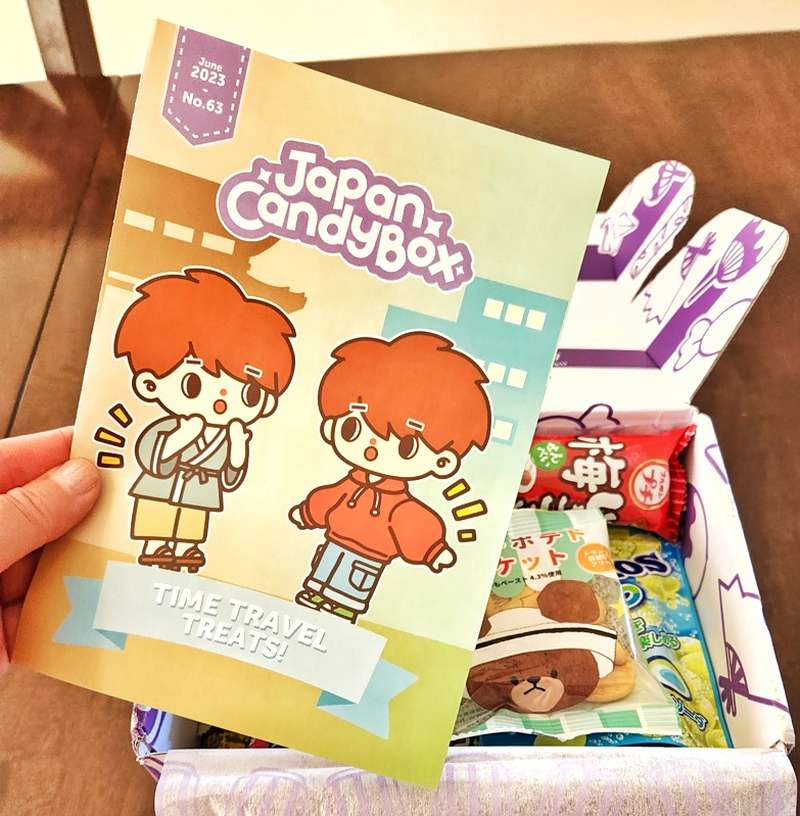 Alright, buckle up folks, we're diving in! First things first, the Japan Candy Box may not be the largest kid on the Japanese snack block, but it sure is one of the most affordable. And it offers free worldwide shipping – yep, FREE! So no matter where on the globe you're indulging your sweet tooth, this box has got you covered.
Here's how it works: you pick a plan that suits your snacking style, place an order, and voila! Your first box of delicious Japanese goodies ships out.
Japan Candy Box cost
You've got three options – a monthly plan, a 6-month plan, or a whole year of candy!
Pricing's pretty sweet (in US dollars):
monthly plan is $29.90/month
6-month plan is $27.90/month
12-month plan is $24.90/month
What to expect in each box
No matter which plan you pick, you're in for a treat – literally. Each box comes packed with 10 exclusive Japanese munchies. We're talking popular brands like Pocky, Hi-Chew, Pretz, Jagabee – the list goes on! Each box is a surprise mix of traditional flavors like matcha and wasabi, Japanese Kit Kat, chewy candy, sour candy, character snacks, and DIY candy kits.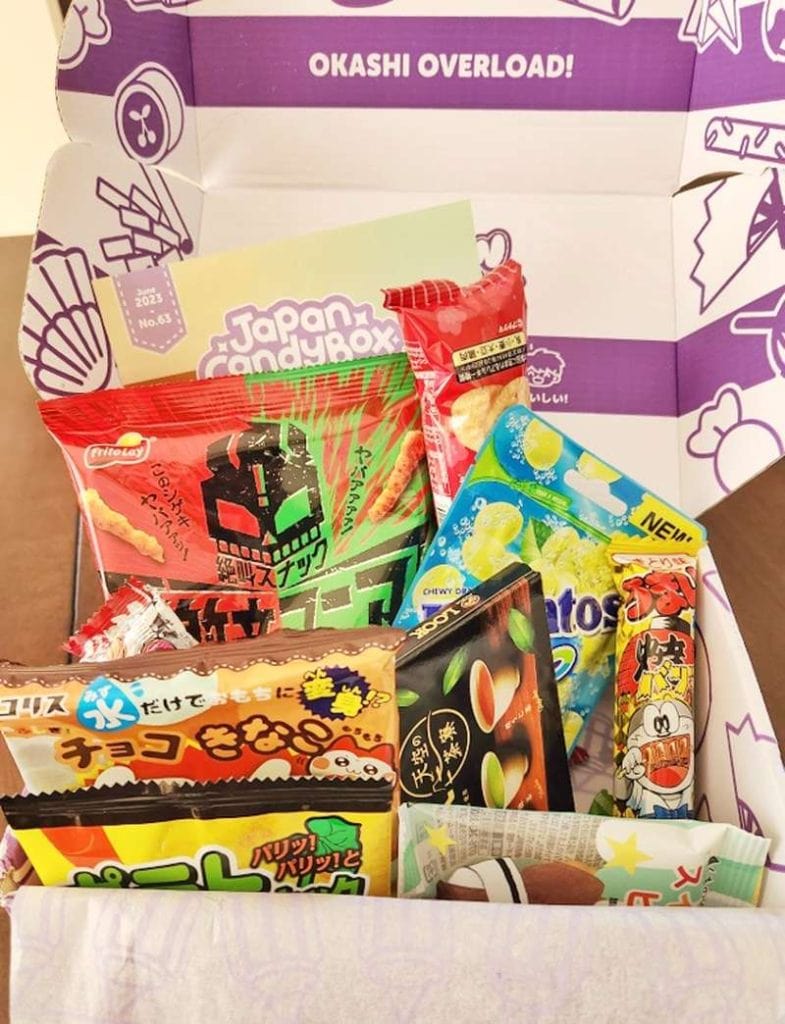 Charles couldn't resist the Mentos DUO muscat and soda candy – he polished it off before I could snap a pic, so I had do do a little questionable Photoshop magic to show you! These Mentos are one of his new favorite snacks!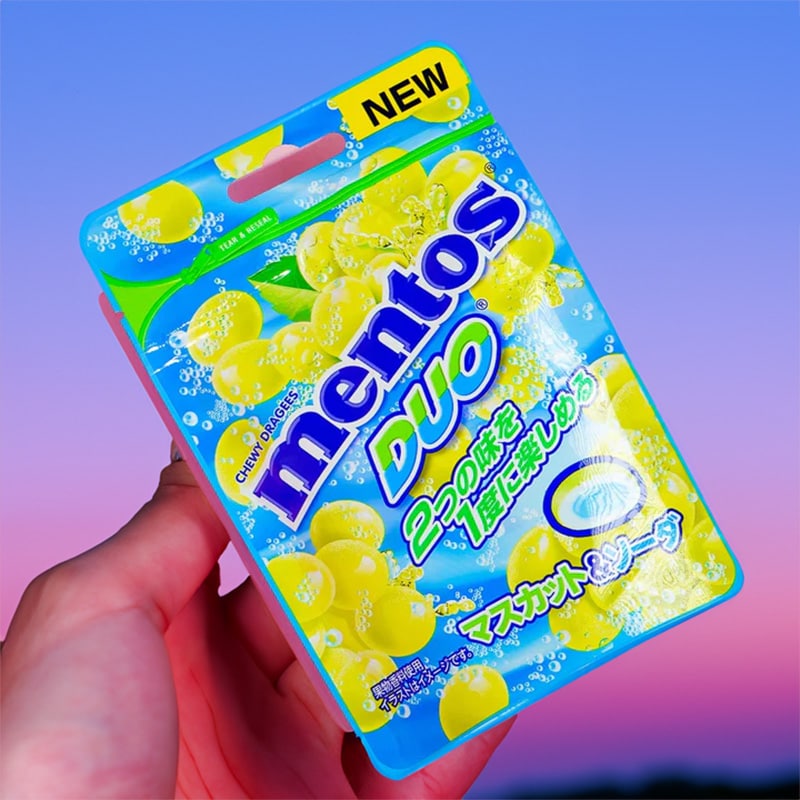 I love spicy food, so I went straight for the super spicy mania red and green peppers corn snacks. They definitely delivered on the spicy part! I'd put the spicy level right up there with the spiciest chips you'll find in a Doritos Roulette bag.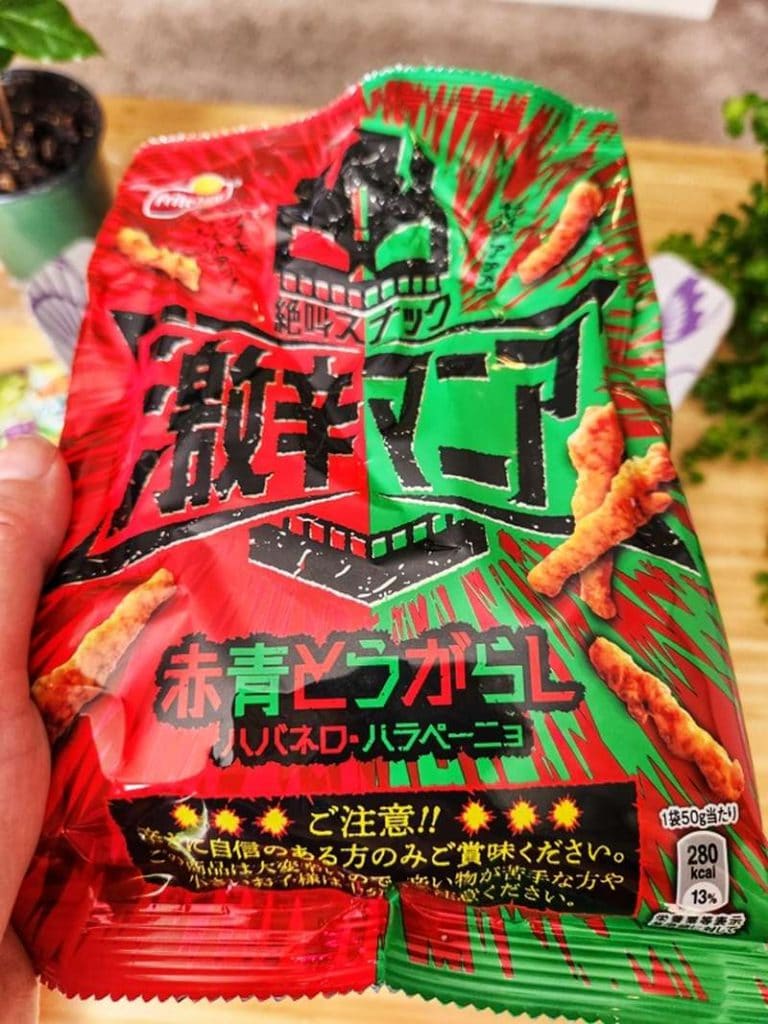 The Japanese snacks here are definitely something that I've never seen in North America. One of the first ones I tried was the LOOK Japanese Tea House tea flavored chocolate. These are tiny milk chocolate squares flavored with Hojicha roasted green tea and Genmai Che brown rice tea. Our family was mixed on this – our son and I liked them, but Charles and our daughter weren't as convinced.
Our son and daughter split the coveted Kit Kat Matcha Latte Chocolate bar, and reported back to me that it was every bit as tasty as they expected.
There are plenty of other interesting flavors in the box, including the Umaibo Yakitori Corn Stick Snack. This is a popular dagashi – a crunchy corn snack that tastes like yakitori, a beloved street snack of grilled chicken skewers with a sweet soy glaze.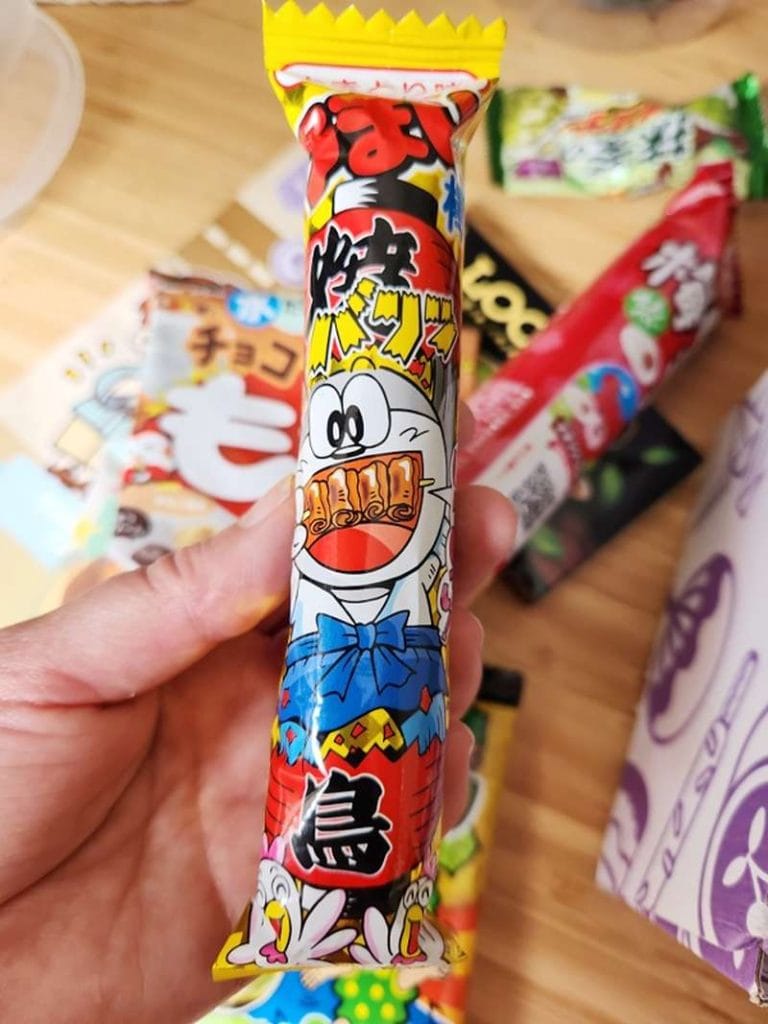 Each box ships with a cute, helpful information booklet. The booklet describes each snack that you'll receive, with an accompanying picture to help you identify it. It also talks a bit about the theme of the box – our theme was Time Travel Treats, with both traditional and modern snacks.
The booklet was incredibly helpful for us, as writing on the snacks is almost exclusively Japanese, and none of us can read the language. Even with a photo translation app, it was helpful to be able to just look at the photo in the booklet, and know a bit about the snack.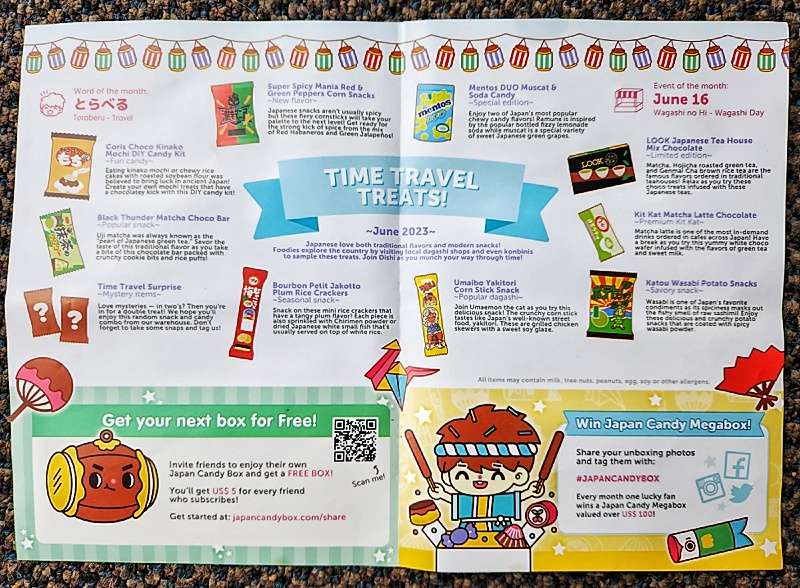 Is Japan Candy box good for vegans or gluten free?
Now, if you're a vegan or on a gluten-free diet, be aware that Japanese manufacturers usually don't specify if their snacks fit the bill. Some larger snacks do have ingredients listed on the label (in Japanese, of course), so you can whip out your handheld translator device and check for yourself.
Can I order only one box?
Fancy just a one-time candy spree? No problem! Pick the 1-month plan and cancel it after your first box is shipped, and before your renewal date, or you'll be charged for the next month.
Can I cancel my subscription?
Do remember that 6-month and 12-month plans can't be canceled or refunded after the first box has shipped. If you do need to cancel, simply log into your account. Just be sure to do this before your subscription renewal's first box has shipped.
Japan Candy Box's refer-a-friend program
Japan Candy Box has a refer-a-friend program.
The program lets you invite friends to enjoy their own Japan Candy Box and you get $5 USD credit to your account for every friend who successfully subscribes! This isn't cash in hand – the $5 goes onto your account as a credit for future purchases. If you have a subscription, it's automatically applied to your next renewal.
Japan Candy Store
But hey, let's say you've fallen head over heels for a particular treat. Or maybe you want to skip the surprise factor and pick out your favorites straight away. Japan Candy Store's got you!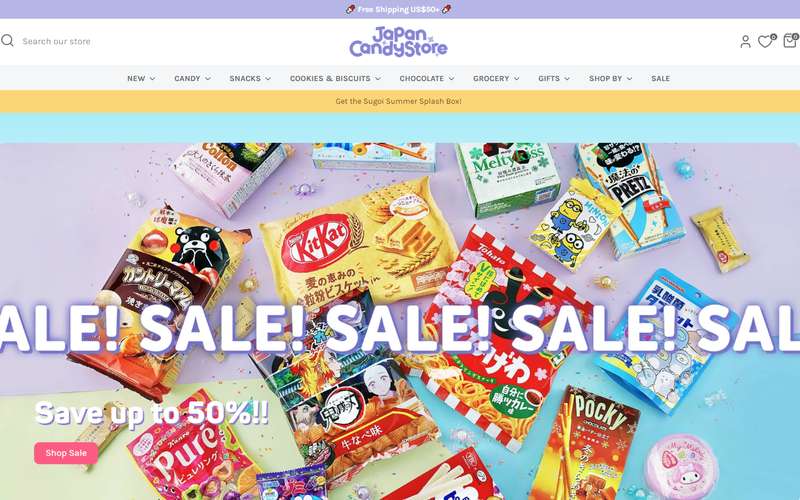 With a mammoth selection of Japanese candy and snacks, this online store's got all your cravings covered, from candy and cookies to chocolates and even grocery items. They've got Japanese Kit Kats, Pocky, DIY candy kits, Hi-Chew, matcha treats, and even mouthwatering ramen.
Charles' favorite Mentos DUO Candy – Muscat & Soda? Yeah, they've got that too! I'm sneaking some into his next Christmas stocking – but let's keep that between us, alright?
Just like the Japan Candy Box, the store offers online order tracking once you get your shipping email. So you're never left wondering where your sweet haul is! So, what are you waiting for? Hop on the Japanese candy express and let the snacking adventure begin!
Check out Japan Candy Store now.
It's contest time!
Looking to score yourself a sweet, sweet Japan Candy Box for yourself. Look no further – just enter our contest below*!
The Barefoot Nomad x Japan Candy Box Giveaway
*Contest is run by Japan Candy Box. The Barefoot Nomad is not responsible for prize fulfilment.