River Updates from Our Experts
4 min read
With springtime in full bloom across the European waterways, we've asked two of our River Cruise experts, Amber Youell and Michelle Molnar, what guests should expect along the riverbanks this year.
How has Tauck been preparing for the 2023 river cruising season?
Amber: We have been extremely busy with the usual preparations, including ship maintenance, itinerary fine-tuning, ordering supplies, and more. Additionally, our ships ms Grace and ms Joy, christened in 2016, underwent an extensive refurbishment, so guests can expect a refreshed look in the cabins and public areas.
Michelle: In addition to team-building with our Scylla partners, we also had a thorough training with all of our Cruise Directors and Tauck Directors (all full-time Tauck employees) who will be escorting guests both on and off the ship. We focused on finding new and unique ways to surprise and delight our guests while ensuring everything is in place to provide care and comfort.
What is the current outlook surrounding water levels on Europe's rivers? Should we be concerned about cruising disruption, particularly in the summer months?
Michelle: It's so hard to tell, and almost impossible to predict what the River Gods (see video) will give us each season! I will say though, that the water levels are absolutely perfect right now and I don't have strong concern about this coming summer.
Even with last year's challenges – described as "record low" water levels by the media – we were largely unaffected. We cancelled just one river cruise in 2022, representing less than 1% of our river cruise departures for the year and operated 95% of our 2022 departures with no impact to our guest experience. In those rare instances where an itinerary was impacted, it involved changing ships or adding a hotel night with modified sightseeing.
Tauck is the only company that has full-time employees working on our ships, our Cruise Directors and Tauck Directors. We have great expertise in all the areas along the rivers due to our nearly 100 year history guiding land tours. We provide choices and alternatives if the planned activity for that day needs to be altered in any way. Our product teams have spent a ton of time in each destination so we have a lot of things in our back pocket if something falls short.
Our guests always come first. We are there to handle absolutely everything to ensure our guests are comfortable. We always find a way to preserve the best experience.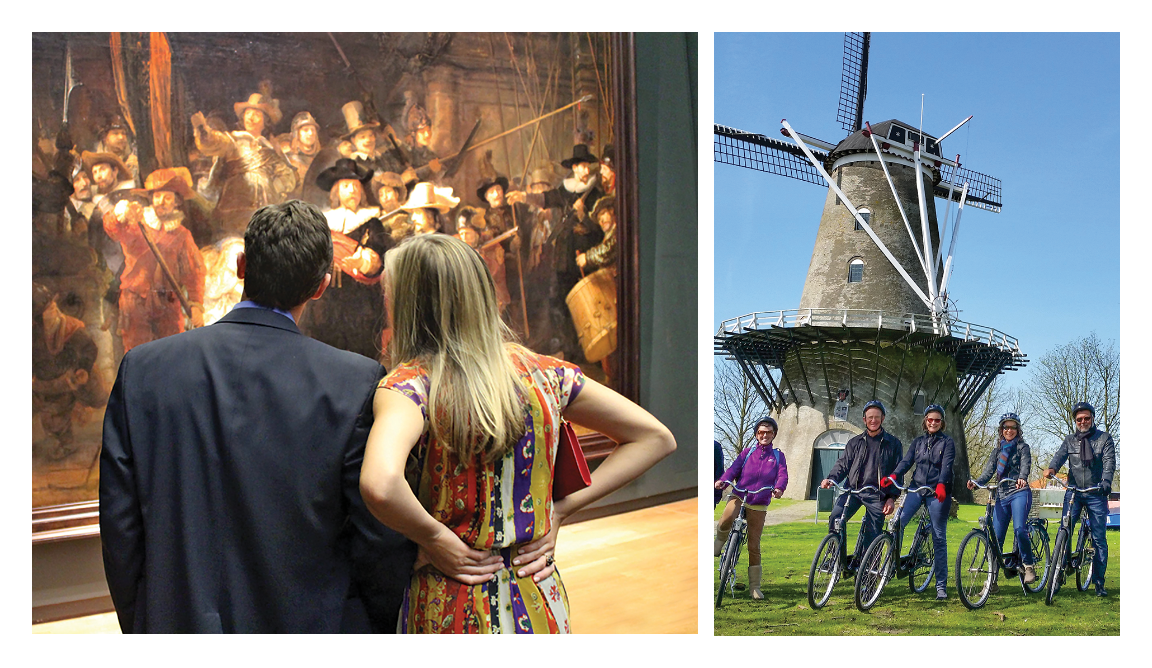 Are there any new and exciting experiences aboard a Tauck river cruise this year?
Amber: Many of our Rhine tours operating before June 4 will include special admission to the once-in-a-lifetime Vermeer exhibition at the Rijksmuseum, which brings together all of Vermeer's known works for the first time under one roof. Our Rhine and Swiss Alps tour will feature a new chocolate-themed tour of Bern, a city which played a pivotal role in the development of the modern chocolate industry. We've also added a few new bike rides and onboard entertainers across most all of our cruises.
Can you provide any insight into the latest improvements to our fleet?


Amber: In addition to refurbishing the décor of two of our ships, we've invested in our onboard software to enhance the overall guest experience in relation to their preferences and interests. We've done a significant update of our food & beverage offering on board, including revising bar and restaurant menus, providing more à la carte service, and creating a more personalized interaction between wait staff and guests. We also have beautiful, brand new deck furniture across the entire fleet.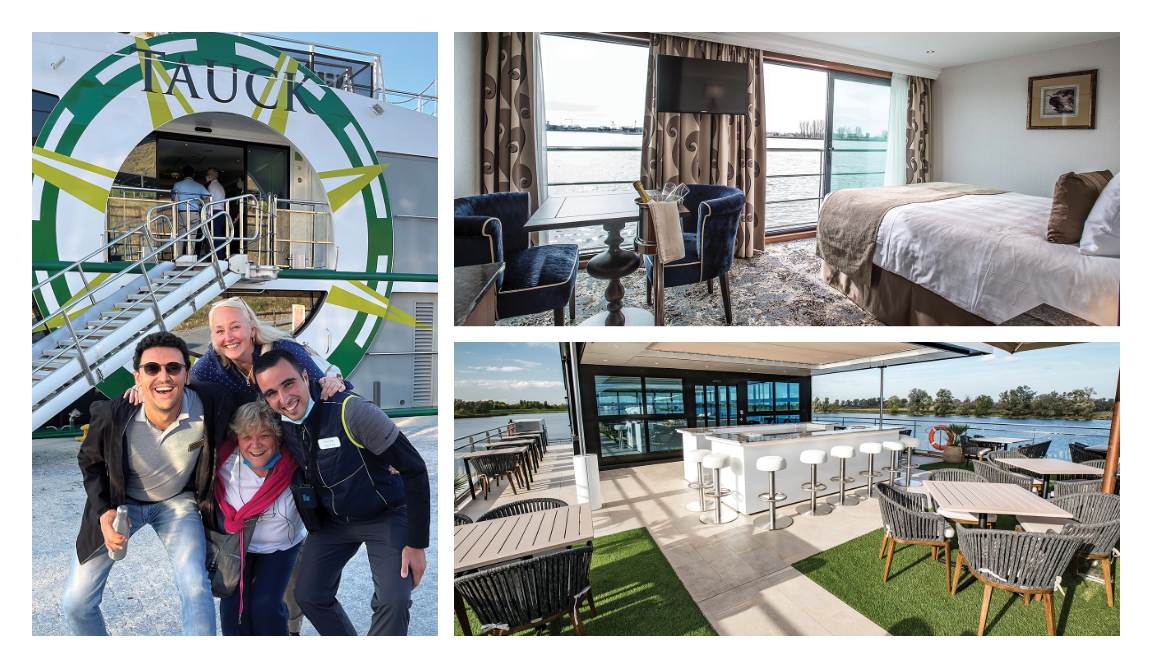 River cruising is a travel experience enjoyed in all seasons; can you provide a few highlights of what guests can expect in the summer vs. fall months?
Amber: In summer, guests can expect a real vacation feel in Europe, as many of the locals are whiling away afternoons in town square cafés or at the riverfront. There are many summer festivals, often featuring live music in public squares and parks. Germans and the Swiss particularly tend to turn any waterfront into a beachfront, giving the river an almost Riviera feel.
In autumn come the cultural highlights such as the return of the theater and concert season. You'll also encounter wine, beer and harvest festivals in many towns and villages. The weather is more temperate but still warm enough that a good sweater will suffice on most days.
Michelle: The summer also provides increased daylight, allowing our guests to extend their time onshore. And if you like foliage, there is nothing quite like it while on the Danube, Rhine, Rhône and Douro rivers in the fall, as all of the vineyards dotting the riverbanks change colors (and that's coming from a New Englander!).
Learn more about what to expect on the Rivers of Europe with Tauck
View our insideTauck presentation with Michelle Molnar, another great way to learn why river cruising is one of the best ways to explore the heart of Europe!