The 5 best online travel agencies in Switzerland
6 min read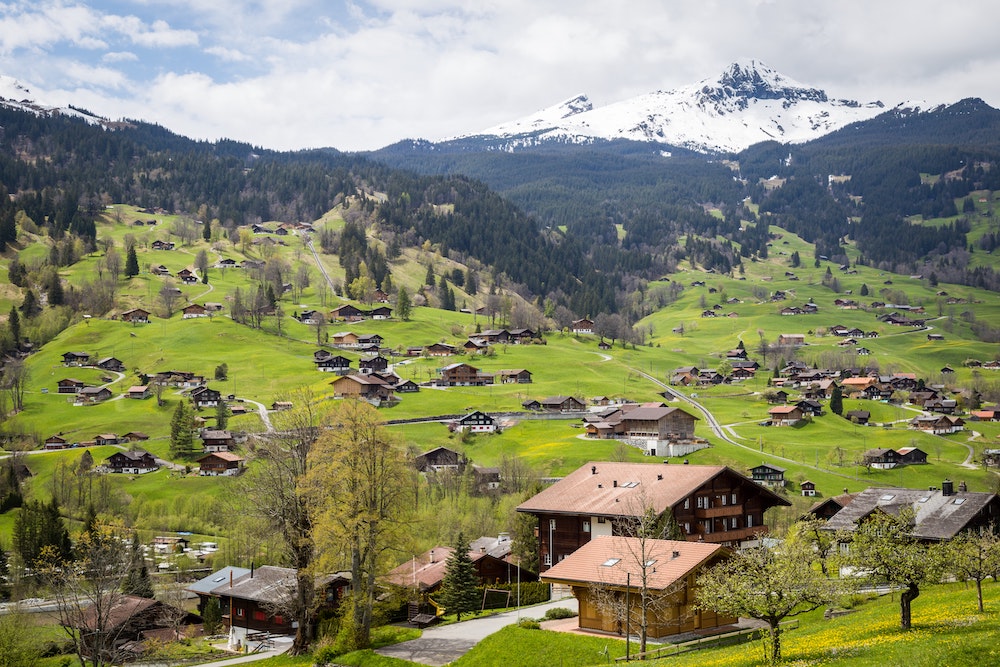 Switzerland is a land of enchanting alpine landscapes, sweet chocolate and strong cheese, and a long history of making the world tick. It's a hotspot for travelers from across the globe.
You might be traveling to Bern for business, planning a group tour in Zurich, or scaling the Matterhorn (yep, that's the Toblerone mountain!). No matter what you've got planned, working with the right travel agency will make your trip as sweet as the best Swiss chocolate—and save you a couple of headaches along the way.
From Lucerne to Interlaken, we've made it easy for you to achieve your Switzerland travel dreams by compiling this list of the five best online travel agencies in Switzerland—the only sweating you'll be doing is on your biking and walking tours. 
With the help of these travel agencies, you can focus on planning activities in the Alps and Zermatt, minus the stress. Pick the best agency for you and visit Switzerland, we're sure it will be wunderschön, incroyable, e per non dimenticare nunca! Need we say more?
Best online travel agencies for business travel
Whether you're navigating the urban buzz of Geneva, the financial hub of Zurich, or want a corporate travel specialist for a day trip to Germany, Austria, or London, these business travel agencies will take care of the logistics, allowing you to focus on sealing deals and making connections. 
1. TravelPerk: navigating business adventures with ease
When considering the best online travel agencies, TravelPerk is a top contender, with an innovative, end-to-end solution for modern corporate travel. It's an all-in-one, intuitive online booking platform, which is a refreshing change from the typically clunky UI of business travel apps and websites. 
Corporate travelers have a mission with each journey they take—it's not the moment to waste precious time worrying about travel logistics. TravelPerk understands this, and efficiency is at the core of the team's offering. 
Businesses can boost efficiency even further with TravelPerk's numerous tool integrations, centralizing expenses with software such as Expensify or Divvy, or sharing travel plans over Slack. Streamlining a workflow in a way that suits your company's needs is key to successful business travel.
Another huge plus is that TravelPerk enables you to make flexible bookings for employees with FlexiPerk. Business travel is often subject to last-minute changes, and TravelPerk's flexible booking feature gives you the necessary leeway to change plans and get 80% of your spend back. Plus, booking with TravelPerk gives you the option to offset your carbon footprint with GreenPerk—a must in today's eco-conscious world. TravelPerk strives to ensure employees are traveling stress-free and comfortably, without breaking the budget. 
See how to save money with business travel by automating your booking process
2. HRS: accessible business travel for SMBs
In the world of business travel, efficiency, convenience, and reliability are paramount. HRS, a travel agency that specializes in corporate travel solutions, understands these needs implicitly. With its extensive network and intuitive booking portal, it's been named one of the top three hotel portals in Europe. However, it is better suited for small and medium-sized businesses. 
Main offerings: 
Corporate travel solutions
Intuitive booking portal
Cost management
Centralized billing
Sightseeing tours
myHRS members earn miles and points with each booking
Best online travel agencies for leisure travel
With its inviting snow-capped mountains and enchanted villages we've found the best online travel agencies so you can lean back and have a cup of your favorite Swiss hot chocolate while leaving your travel planning to the pros. Pack your travel essentials, a warm jacket, and your best smile. Direction: the beautiful land of Switzerland! 
3. Sunweb: helping you plan the perfect Swiss escapade
When it comes to leisure travel, Sunweb stands out as a popular choice. Specializing in curating holiday experiences that cater to a range of preferences, Sunweb offers a variety of packages that blend adventure, relaxation, and cultural exploration. If you're especially interested in alpine adventures, Sunweb was the winner of the World's Best Ski Tour Operator 2022.
Main offerings: 
Diverse vacation packages: from Ski tours to river cruises 
Local experiences with local tour guides
Traveler support in English, French, German, Italian, and Swedish
Easy booking process
14-day refund for all bookings affected by COVID restrictions
ABTA and ATOL memberships for financial protection
4. Holiday Check: helping you find the best hotel prices
If you're yearning to explore the lesser-known corners of Switzerland, Holiday Check is a great option to add to your list, ensuring that your vacation is an authentic and memorable travel experience. They offer plenty of last-minute deals to satisfy your wanderlust yearnings and have a best-price guarantee comparing offers of more than 100 tour operators. Just keep in mind that this travel agency only operates in German.
Main offerings: 
Custom itineraries
Best-price guarantee for hotel bookings
Traveler reviews and recommendations
Local partnerships
Ski and island trips available
Local travel guides
Easy-to-use app 
5. Swiss Tours: the most experienced Switzerland tour operator
Swiss Tours is an online tour operator and travel agency that is highly specialized in Swiss travel with over 25 years of experience. If you're drawn to the urban charm of Zurich, the medieval allure of Lucerne, or the breathtaking vistas of the Matterhorn, Swiss Tours is adept at showing you the best of Switzerland. 
Plus, with their Swiss Travel Pass (available digitally) you'll be able to enjoy unlimited access by public trains, bus, and boat, and visit more than 90 Swiss cities. You will also be able to visit more than 500 museums for free, book city tours, and access a few private and scenic trains. 
Main offerings: 
Tailored itineraries for large and small groups
Mountain excursions
Swiss Travel Pass for solo travelers, children, and groups
Local guides and travel agents
Transport, accommodation, and activity options across Switzerland
Guided tours and activities in over 90 Swiss cities
Make your trip to Switzerland as sweet as it can be with the right travel specialist by your side
Switzerland, a nation synonymous with precision and punctuality, invites you to explore its stunning landscapes and with four official languages, you know it's one of Europe's most culturally rich countries. Whether you're embarking on a leisurely trip to soak in the scenic Swiss wonders or engaging in corporate ventures, these top online travel agencies and tour companies in Switzerland will do their best to make your journey a resounding success.
When it comes to corporate travel, with TravelPerk you're guaranteed to get the best trip. Not only is their inventory one of the largest on the market, but with their bonus feature FlexiPerk you'll have full flexibility when it comes to booking (or canceling) the corporate trip of your dreams. 
So, pack your bags—potentially with some snow shoes—and immerse yourself in the beauty of the Swiss Alps (or that long-awaited conference in Geneva!). Your European adventure awaits, and with the right travel company by your side, it's bound to be a trip that you'll cherish forever.
Gute Reise!