The 6 best online travel agencies in Ireland
6 min read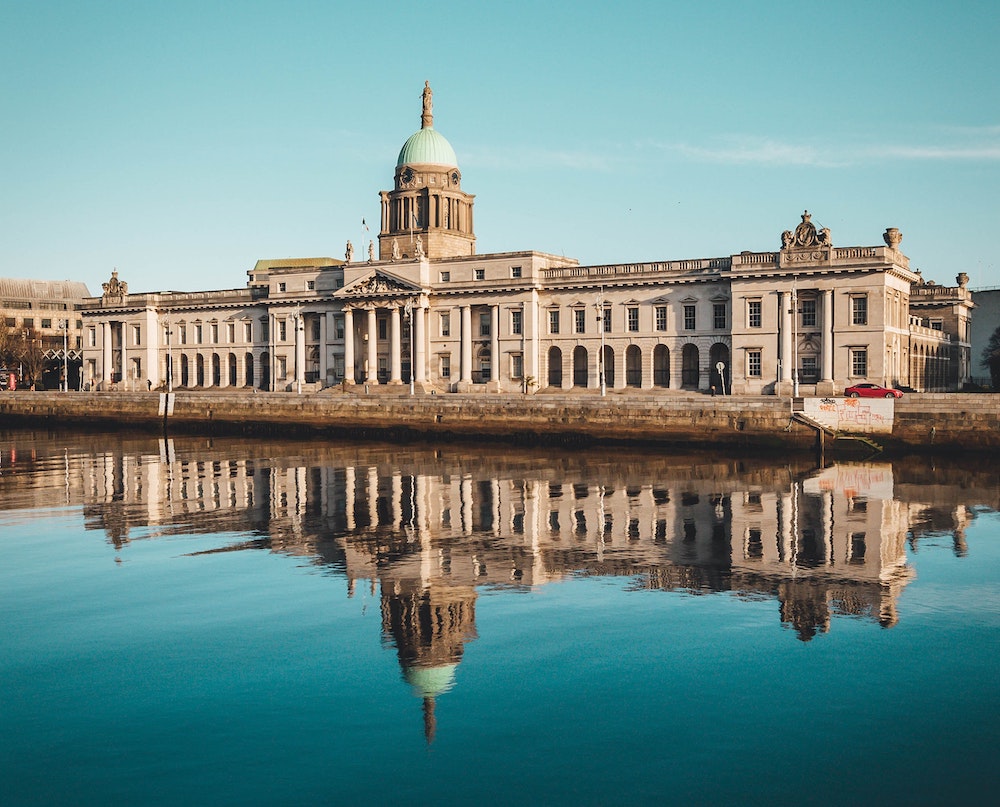 Hold tight, we're heading to The Emerald Isle! From charming cities like Dublin and Cork, to the sweeping nature of Killarney National Park, Ireland is brimming with beauty—not to mention the endless Irish coffee, full-bodied whisky, and the darkest of Guinness to help every vacation in Ireland go down a treat. Plus, with its young talent hub and low corporation tax rates, it's become a must-try for businesses as well. All of the above is sending its leisure and business travel higher than the Cliffs of Moher. 
Yet, with so much to navigate—and budget-friendly flights going quicker than hot potatoes—how do you quickly choose the right travel agents? This article will help your dream trip become a reality, and not a myth at the end of the rainbow (or group chat). 
Whether you're looking for holiday tours of Ireland, or you're in need of a travel company to help you try your luck overseas, we've rounded up the best of the best. 
Best online travel agency for business travel
1. TravelPerk: best for businesses looking for a complete solution
When considering the best online travel agencies, TravelPerk is a top contender, with an innovative, end-to-end solution for modern corporate travel. It's an all-in-one, intuitive online booking platform, which is a refreshing change from the typically clunky UI of business travel apps and websites. 
Corporate travelers have a mission with each journey they take—it's not the moment to waste precious time worrying about travel logistics. TravelPerk understands this, and efficiency is at the core of the team's offering. 
Businesses can boost efficiency even further with TravelPerk's numerous tool integrations, centralizing expenses with software such as Expensify or Divvy, or sharing travel plans over Slack. Streamlining a workflow in a way that suits your company needs is key to successful business travel.
Another huge plus is that TravelPerk enables you to make flexible bookings for employees with FlexiPerk. Business travel is often subject to last-minute changes, and TravelPerk's flexible booking feature gives you the necessary leeway to change plans and get 80% of your spend back. Plus, booking with TravelPerk gives you the option to offset your carbon footprint with GreenPerk—a must in today's eco-conscious world. TravelPerk strives to ensure employees are traveling stress-free and comfortably, without breaking the budget.
Main offerings and features: 
Start saving money on business travel for your company today!
Best online travel agencies in Ireland for leisure travel
Pack that briefcase away and let's dive into the best companies for leisurely Ireland travel. These are also great if you're starting your trip from Ireland and heading elsewhere. 
2. Abbey Travel: an award-winning leisure travel agency
Abbey Travel earn pride of place at the top of the list as Ireland's leading travel agency in 2022. They cater to every traveler: from over 50s holidays in the USA to family-fuelled holidays in Disneyland Paris! The tour company has a huge selection of cruises, sports-themed holidays and adventure travels: safaris in Africa, cycling through Croatia, you name it. They win fantastic reviews on TrustPilot and are 100% Irish owned. 
Key features: 
Abbey Travel Deals Club: for travel inspiration, deals competitions and exclusive offers
Tailor-made honeymoons for an unforgettable experience 
Deal finder feature to search for low-cost trips within a certain month 
TripAdvisor integration so you can get a solid overview of where you're thinking on staying
3. Cassidy Travel: great for expert insights into dream destinations
From Canada to the Caribbean, Cassidy Travel ring true to their motto: "travel the world" for having such a huge selection of destinations. The 100% Irish-owned travel company hosts themed itineraries in their package holidays, or gives you the option to have a holiday tailor-made to your needs. The Cassidy Travel team spans across 10+ in-store locations and is composed of 120+ expert travel agents. 
Key features: 
Escorted holidays: perfect for small group tours or solo travelers looking to team up
A healthy selection of sightseeing cruises: Royal Caribbean, Celebrity, Princess, and Disney
4. Click & Go: a good booking engine for families
Founded in 2010, Click&Go is an Irish travel agency bringing the joy and ease of travel forward into the booking process. They cater to a selection of Sun-themed, City-themed, Disney-themed breaks, and more. Plus, their TrustPilot integration helps travelers get a good overview of hotels. 
The Click&Go booking engine is easy-to-use, and enables you to filter your search by rating, board basis, holiday type, the list goes on. Click&Go is a great booking engine for families as you'll easily be able to see if your potential hotel has a kids club or not!
Key features: 
Easy to use booking engine
A good selection of cruise holidays: MSC, Norwegian, and more
Reliable car hire in partnership with Cartrawler 
Booking your entire holiday with as little as a €1 deposit! 
5. Budget Travel: perfect for travelers looking for a low-cost getaway
Known as the Irish low prices holiday company, Budget Travel does exactly what it says on the tin: low-cost holidays. With locations spanning across Europe including: Scotland, England, France, and even going 'down under'—if Australia is on the cards—they're certainly not cutting corners on your itinerary options. 
The site is also packed with last-minute offers for spontaneous travelers. Plus, their resorts are highlighted with staff picks, customer favorites, and best sellers—a nice touch to help you decide. 
Key features:
Make a deposit for your holiday for as little as €49 
Government licenced and bonded: means 100% financial protection 
No changes fees on selected flights and accommodations 
A vast selection of family-friendly resorts 
6. Sunway: perfect for private tours with the locals
Sunway is an absolute must if you're looking to add some extra personality to your trip. They specialize in guided tours, and the website provides a huge selection of day tours (and longer) to help make your holiday the best it can be. 
For example, their longer trips will see you chaperoned between locations and meet local tour guides at each, ready and waiting to give you a private tour that takes you off the beaten track. Their speciality in tours makes Sunway a perfect choice for those looking to make a road trip out of their holiday and explore an entire country, rather than just one location.
Key features: 
Visit Santa in Lapland: the perfect location for a family festive season! 
A huge selection of tours to choose from across the globe 
Plenty of last-minute offers, and themed deals
Closing out Ireland's top tour operators for your dream vacation
Is Galway calling? Perhaps your heart's taking you across oceans? Either way, you're bound to have found the ideal match for a travel agent that will help this dream vacation (or overdue business trip!) become a firm reality. Travel experiences don't come often, so when they do, you'll want to know you're in safe hands—we can't all have the luck of the Irish with us! 
If it's business that's taking you on your travels, then remember TravelPerk is the go-to business travel provider. With their 24/7 customer support, an easy-to-nav app, and one of the world's largest itineraries, it's an all-around winner for business travelers. 
As they say in Ireland: Slán go fóill! Bye for now!