The 9 Best Restaurants In Aberdeen
5 min read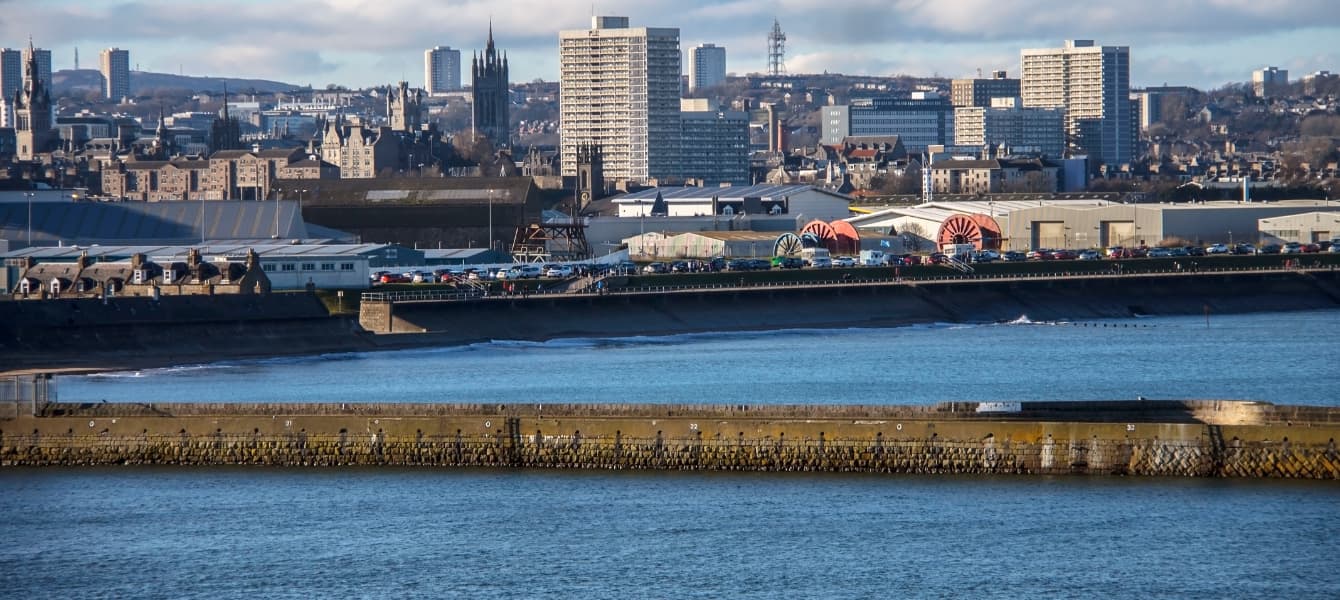 A major part of Scotland and the third largest city in the country, Aberdeen provides a unique traveler experience to people from all over the world. Known as the Granite City, Aberdeen is warm and welcoming with a cozy home-like feeling while also being a busy and bustling hub of activity.
From taking a stroll on Belmont St and exploring all of its bars as well as getting a bite to eat at the Nando's there to exploring some of the best cheap eats in the country, Aberdeen restaurants are as diverse as they serve delicious food. Here are the nine best restaurants in Aberdeen.
Also Read: The Ultimate Guide To Aberdeen, Scotland
The Top 9 Aberdeen Restaurants
Chaophraya Aberdeen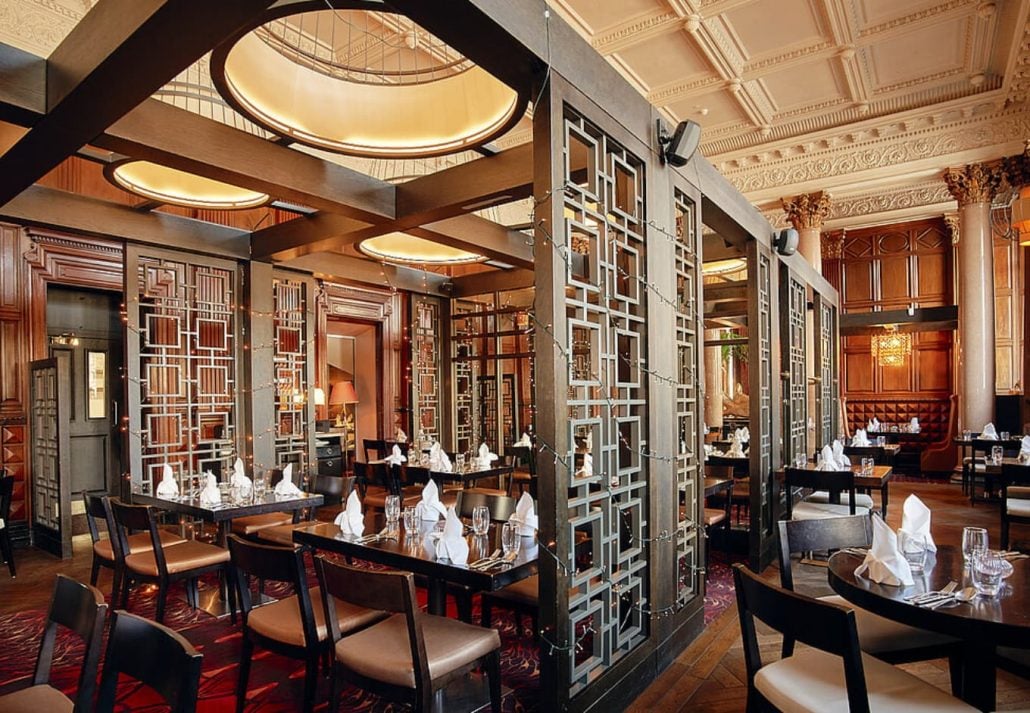 Chaophraya is a renowned river that runs through Bangkok and that's where this restaurant chain throughout the UK gets its name. This is one of the best and most famous Thai restaurants in Aberdeen. The decor reflects traditional Thai decor including red accents, golden Buddhas, and a welcoming cocktail bar. This restaurant is located on Union Terrace in Aberdeen's city centre. The menu will excite all Thai food lovers, with delicious options such as the Pad Thai, Thai Green Curry, and the well-known Som Tam Salad. We highly recommend trying out the tempura soft-shell crab and sipping on one of their specialty cocktails.
The Marcliffe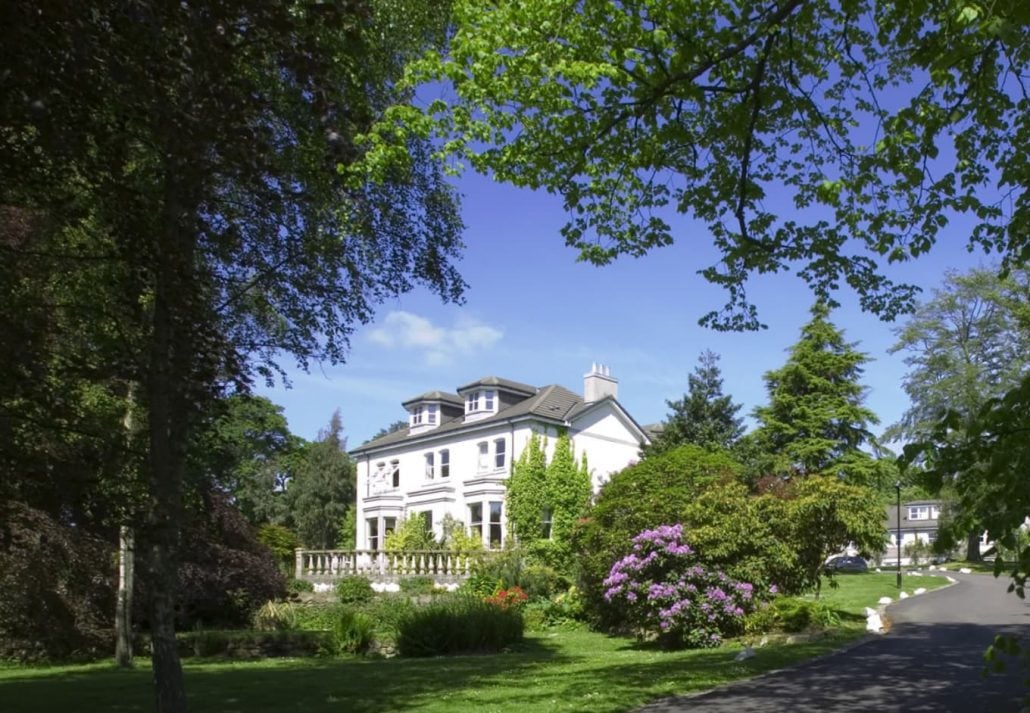 The Marcliffe Hotel is located slightly off the Aberdeen city centre, and the Conservatory restaurant in the hotel is the most renowned for its famous afternoon tea. The breakfast and Sunday lunch here are known to be unique and delicious with a wonderful spread. Enjoy a truly fine-dining experience in this luxury hotel, which is especially perfect for any special occasion. It celebrates locally sourced ingredients from different parts of Scotland and holds over 400 bottles of wine worldwide in its wine cellar.
Café Boheme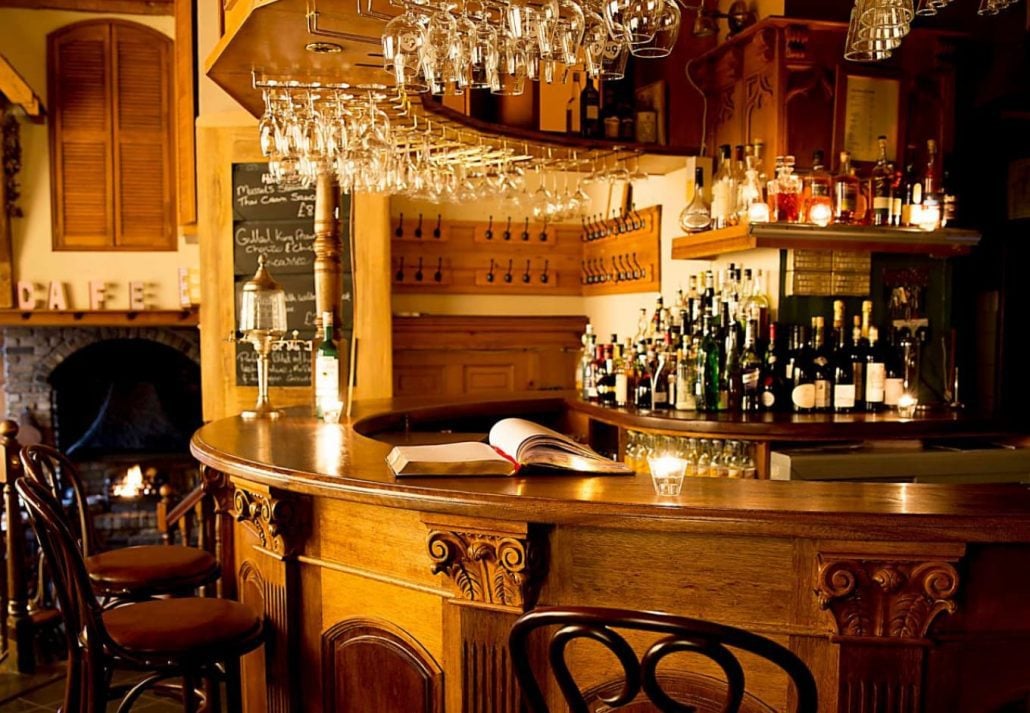 Specialised in fine French dining, Café Boheme offers the perfect lunch, evening meals, and dinners of delectable and elegantly stated French food. If you go at certain times of the day and week such as between 12 PM and 2 PM from Tuesday to Saturday, you can even avail of special deals such as 10 pounds for a 2-course meal. Enjoy classic French food such as escargots, steak frites, and confit duck, in a fancy environment of live jazz.
Maggie's Grill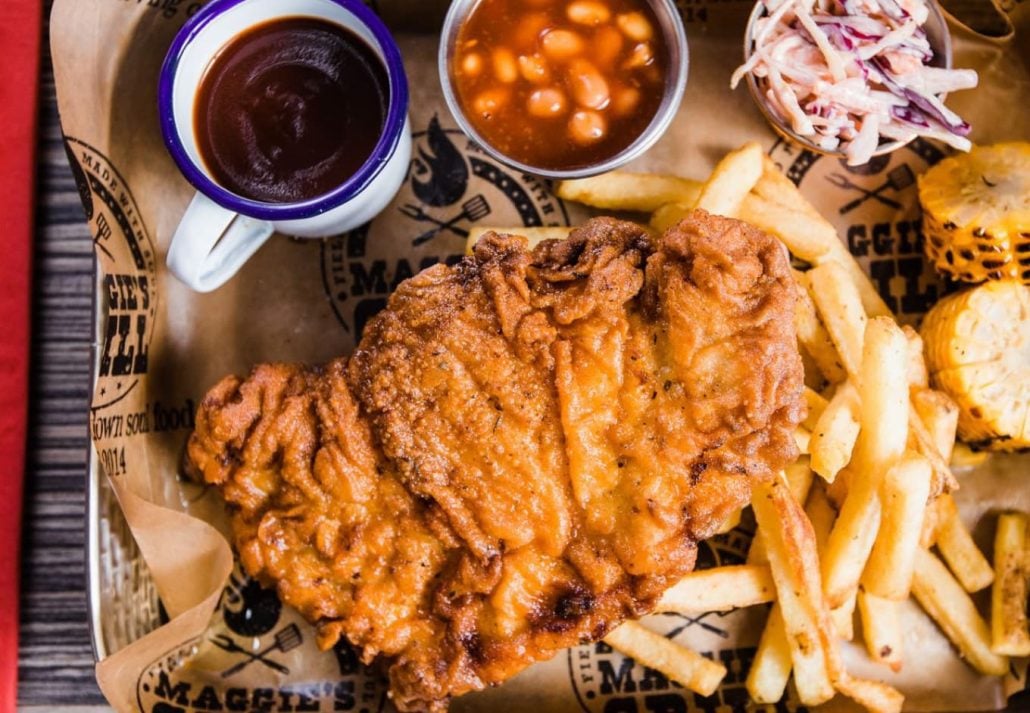 Maggie's Grill has two branches in Aberdeen, in Marischal Square, and on Holburn Street. Serving delicious and soulful true-at-heart American Southern fare, Maggie's Grill has been popular for years for its Cajun food, and dishes like the 7-cheese macaroni, southern fried chicken platter, ribs, poutine, and Texas-style chili. They also have indulgent steaks and burgers. This restaurant serves food that's for the soul.
The Sand Dollar Cafe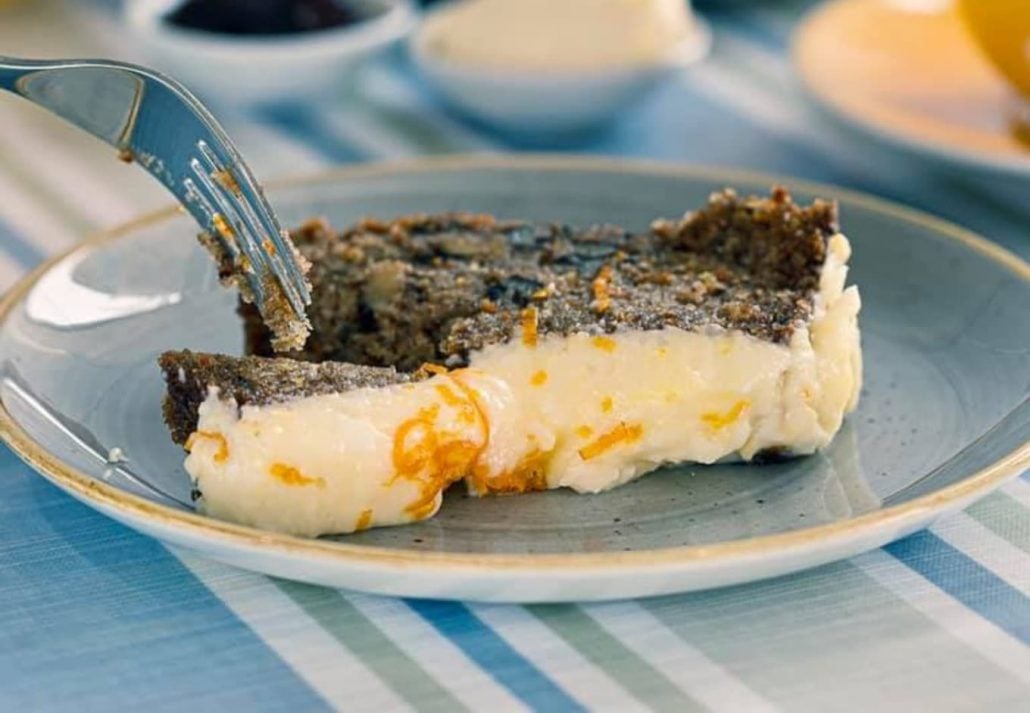 This beach-front cafe is the perfect place to enjoy breakfast with a view. You can also delight in some classic main dishes like chicken burgers and their famous fish and chips. We highly recommend heading here in the morning, taking a seat outdoors, watching the waves crash onto Aberdeen Beach, and enjoying a hearty Scottish breakfast. Once you're done with your meal, you can head over to the nearby Codona's Amusement Park for a day of family fun.
Also Read: The Ultimate Guide To The National Museum Of Scotland
Carmelite Hotel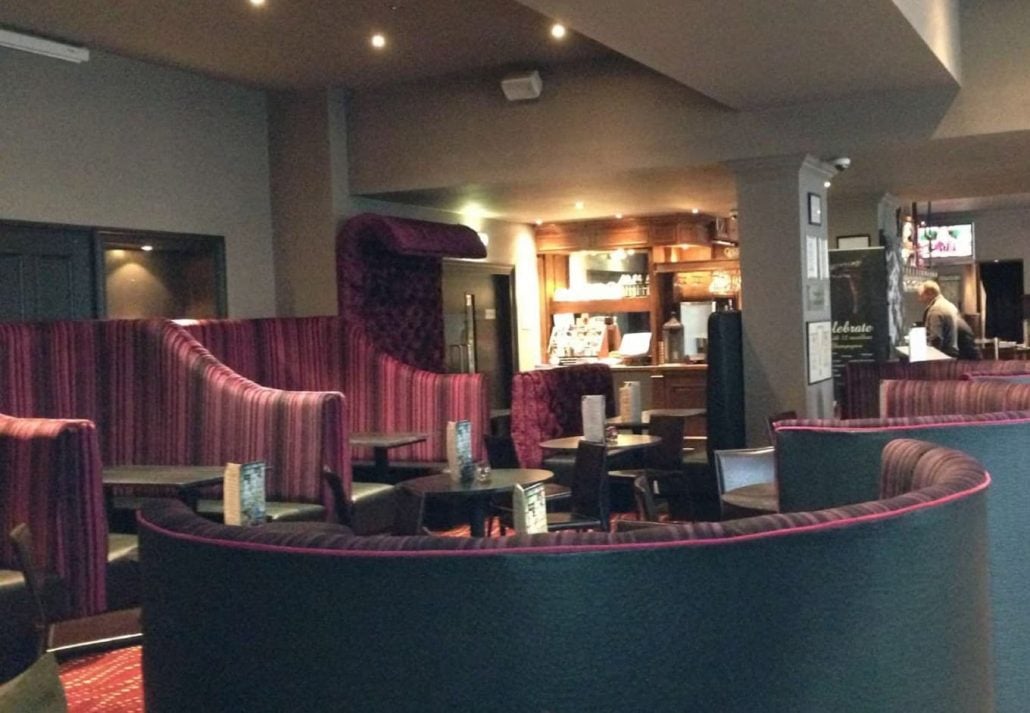 Carmelite Hotel is a boutique hotel located in the city centre of Aberdeen and offers two different afternoon teas that are amazing. This is the perfect place to enjoy brunch at, and you can also experience authentic British food for lunch from grilled meats to pies. They have signature bar food including burgers and finger food, as well. Perched on Stirling Street in Aberdeen's Merchant Quarter, in a Grade B listed building, the food here is accompanied by live music on the piano, this Bar & Grill also serves a killer prawn martini cocktail and salmon fillet.
Bonobo Café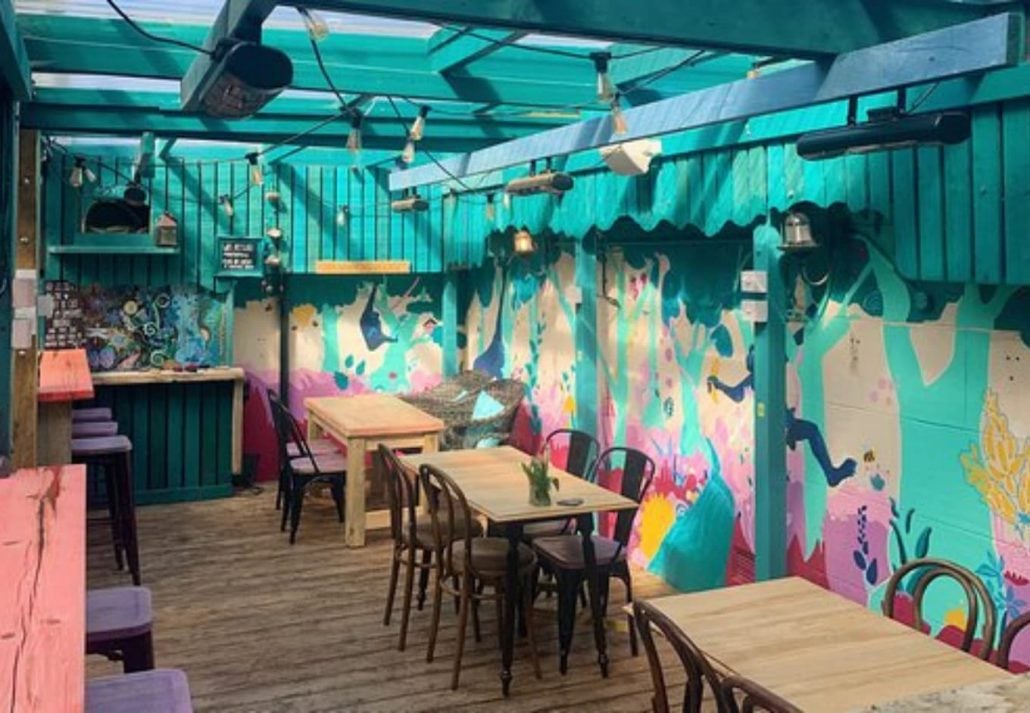 Bonobo Café is a vegan café that has been designed to be as sustainable as possible. It is environmentally friendly, uses ethically sourced ingredients, and is run by a workers' co-operative. Experience the best of vegan dining from full-fledged vegan breakfasts to avocado toast and vegan burgers. They have vegan desserts like brownies and oatmeal cookies, too. The decor is as warm and comforting as the people and the food. They also have several gluten-free options to choose from.
Yatai Izakaya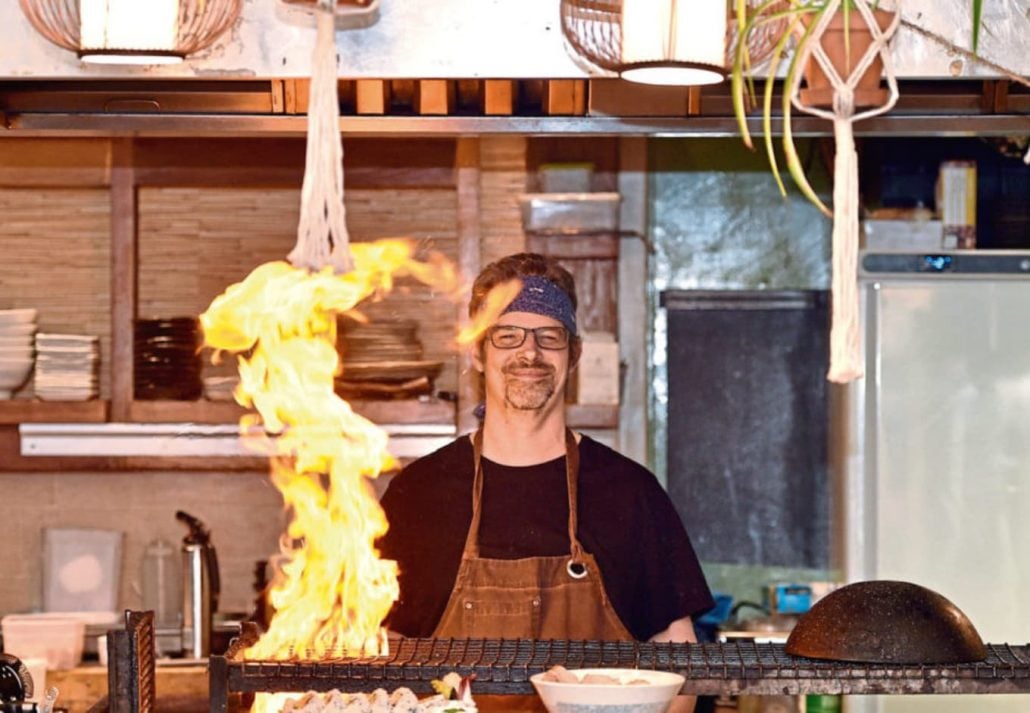 Yatai Izakaya is a casual, modern Japanese restaurant that serves a variety of dishes from larger sharing plates to small plates. They serve skewers, teriyaki ribs, steamed buns, and so many other exciting dishes. We recommend that you opt for the Omakase-style dining experience for which the chef chooses what you eat based on your likes and dislikes. It's the perfect place to go to in a group so you can try a wide variety of food in their traditional Japanese sharing plates.
The Silver Darling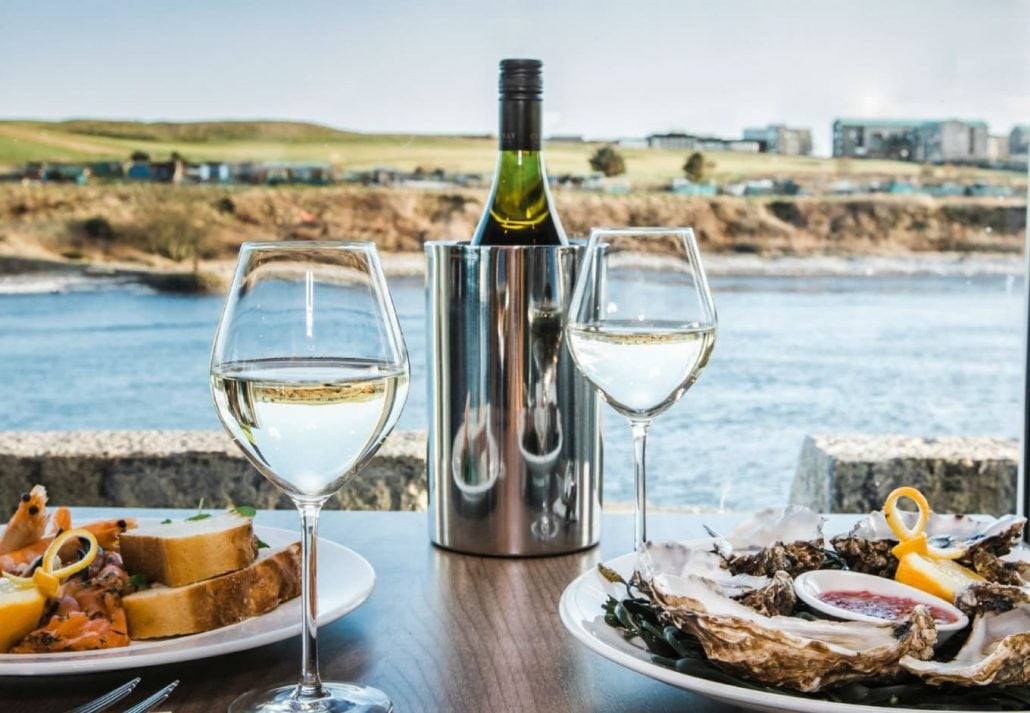 And, last but not least, The Silver Darling is a famous restaurant located in the village of Footdee on the southern end of Aberdeen's Esplanade in Porca Quay perched right on the beach, overlooking the North Sea. It's a Scottish fine-dining restaurant that we highly recommend visiting while you're there. They source the finest local ingredients and we highly recommend that you try their seafood. Their oysters are delicious; you can enjoy them as part of their seafood platter. We also highly recommend ordering the famed Shetland Scallops.
FAQ
What is the most popular food in Aberdeen?
Fish & Chips and Aberdeen Angus Beef are the most popular foods in Aberdeen.
What food is Aberdeen known for?
Other food that Aberdeen is known for includes Scotch Pies, Scotch Broth, Butteries which are butter rolls, and Cambus O'May which is a local, popular cheese.
What is the nickname for Aberdeen Scotland?
Aberdeen is also known as the Granite City.
What is the old name for Aberdeen?
Aberdeen was initially called "Aberdon", which literally means 'at the mouth of the Don' as it's situated by the River Don.
Which area in Aberdeen is famous for having the best restaurants?
Belmont Street has a lot of good bars and restaurants throughout.
Browse. Book. Stay.
CuddlyNest provides all accommodations to all travelers at the best price. Find unlimited travel inspiration on our blogs and social media channels Facebook, Instagram, and Pinterest.
You May Also Like:
The 5 Best Hotels In York City Centre
9 Amazing Things To Do In Bristol United Kingdom
The Ultimate Guide To Birmingham City Centre
The Ultimate Guide To Northallerton, North Yorkshire
The Ultimate Guide To Visiting The Tower Of London
The Best Guide To The Roman Baths At Bath, UK