The Most Underrated Viewpoints in New York City (You Probably Didn't Know About )
3 min read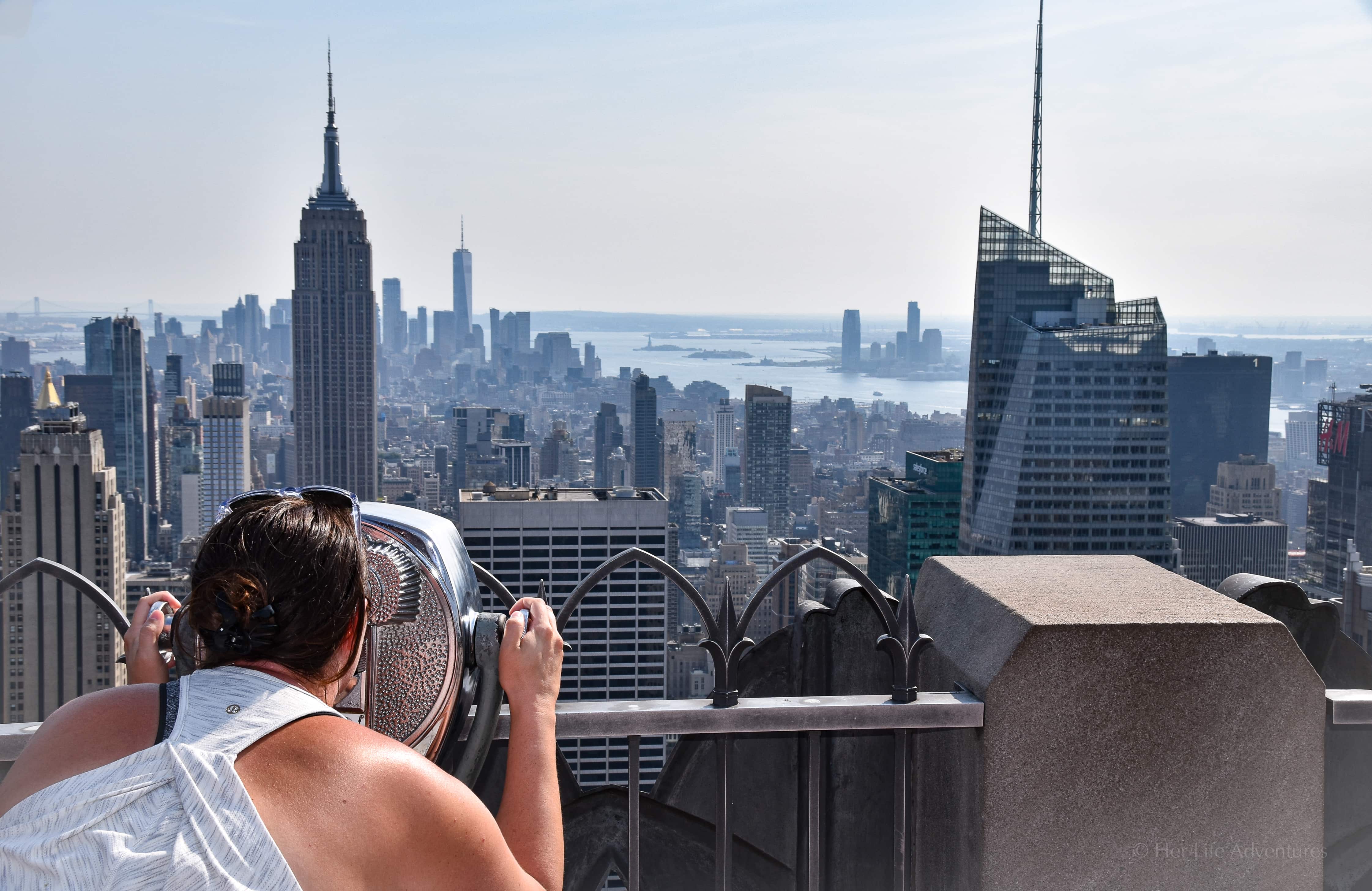 Photo by Jermaine Ee on Unsplash
New York City has some of the world's most breathtaking views. It can be challenging to decide where to begin with so many tourist attractions. Tourists will think the Empire State Building is the best place to get a 360-degree view of New York City. However, it's usually packed with people wanting a good view.
If you want to pursue the lesser-known routes and places, I'm here to share with you the best underrated viewpoints in New York City that will surely have stunning views of the city skyline without the long lines and heavy crowds.
1. Roosevelt Island Tramway
Photo by Patrick T'Kindt on Unsplash
Experience New York City like never before on this unique aerial tramway between Manhattan and Roosevelt Island, providing stunning views of the East River, the Manhattan skyline, Brooklyn Bridge, and Roosevelt Island, as well as their surrounding islands from this unique perspective.
2. The Ides Rooftop Bar

Photo by Thought Catalog on Unsplash
The Ides Rooftop Bar at Wythe Hotel in Williamsburg, Brooklyn offers breathtaking panoramic views of Manhattan and its environs as well as East River and Brooklyn Bridge – as well as great places for relaxing drinks while watching the sun go down! It's the perfect spot to take advantage of sunset viewing with full glasses in hand.
3. Red Hook, Brooklyn
Photo by Uli Seit for The New York Times
Red Hook, a Brooklyn industrial waterfront district, offers breathtaking views of Manhattan and the Statue of Liberty. Aside from the scenery, there are also many art galleries and boutiques that make for a great shopping experience while you're in the area.
4. Fort Tryon Park
Photo by NYC Tourism
Fort Tryon Park in Upper Manhattan provides stunning panoramic views of the Hudson River, George Washington Bridge, and New Jersey Palisades. Museum-goers will surely love taking a trip here for it also houses The Met Cloisters, which showcases medieval art and architecture collections.
5. Gantry Plaza State Park
Photo by Crystal Jo on Unsplash
Gantry Plaza State Park in Long Island City, Queens offers breathtaking waterfront views of Manhattan as well as the East River and Brooklyn Bridge, perfect for relaxing or hosting a picnic.
6. Queensboro Bridge
Photo by Wilmer Olano on Unsplash
Queensboro Bridge, one of the oldest in New York City offers stunning views of Manhattan, East River, and Roosevelt Island. New York is quite an expensive city, so it's nice to know that this bridge is free for both pedestrians and bicycles to enjoy!
7. 230 Fifth Rooftop Bar
Photo by 230 Fifth
230 Fifth Rooftop Bar can be found on the 23rd Floor of 230 Fifth Avenue Building in Midtown Manhattan and provides panoramic views of New York's skyline, such as the Empire State Building, Chrysler Building, and Top of Rock Observation Deck. Enjoy a drink while taking in all that New York has to offer at night!
8. Bushwick Collective
Photo by Dianne Picchiottino on Unsplash
Bushwick Collective in Bushwick Brooklyn offers visitors a global experience through over 10,000 murals designed by artists from around the globe – a fantastic place to learn about New York's diverse and vibrant culture!
9. The Vessel at Hudson Yards
Photo by Kai Dörner on Unsplash
The Vessel is a unique honeycomb-shaped structure in Hudson Yards that provides breathtaking views of the Hudson River, Manhattan skyline, and New Jersey Palisades. A popular tourist attraction and local hangout spot, this place offers beautiful panoramas for anyone to take in while relaxing with panoramic vistas – perfect for everyone to unwind and appreciate its scenery!
We all know that the Empire State Building and Top of the Rock offer iconic views of the city, but there are so many other places in the Big Apple that are just as stunning, if not better. Whether you're a local or a tourist, you'll never get tired of looking at every angle of the city where dreams are made.
Related