33 Epic Things to Do in Japan [2023 Ultimate Guide]
19 min read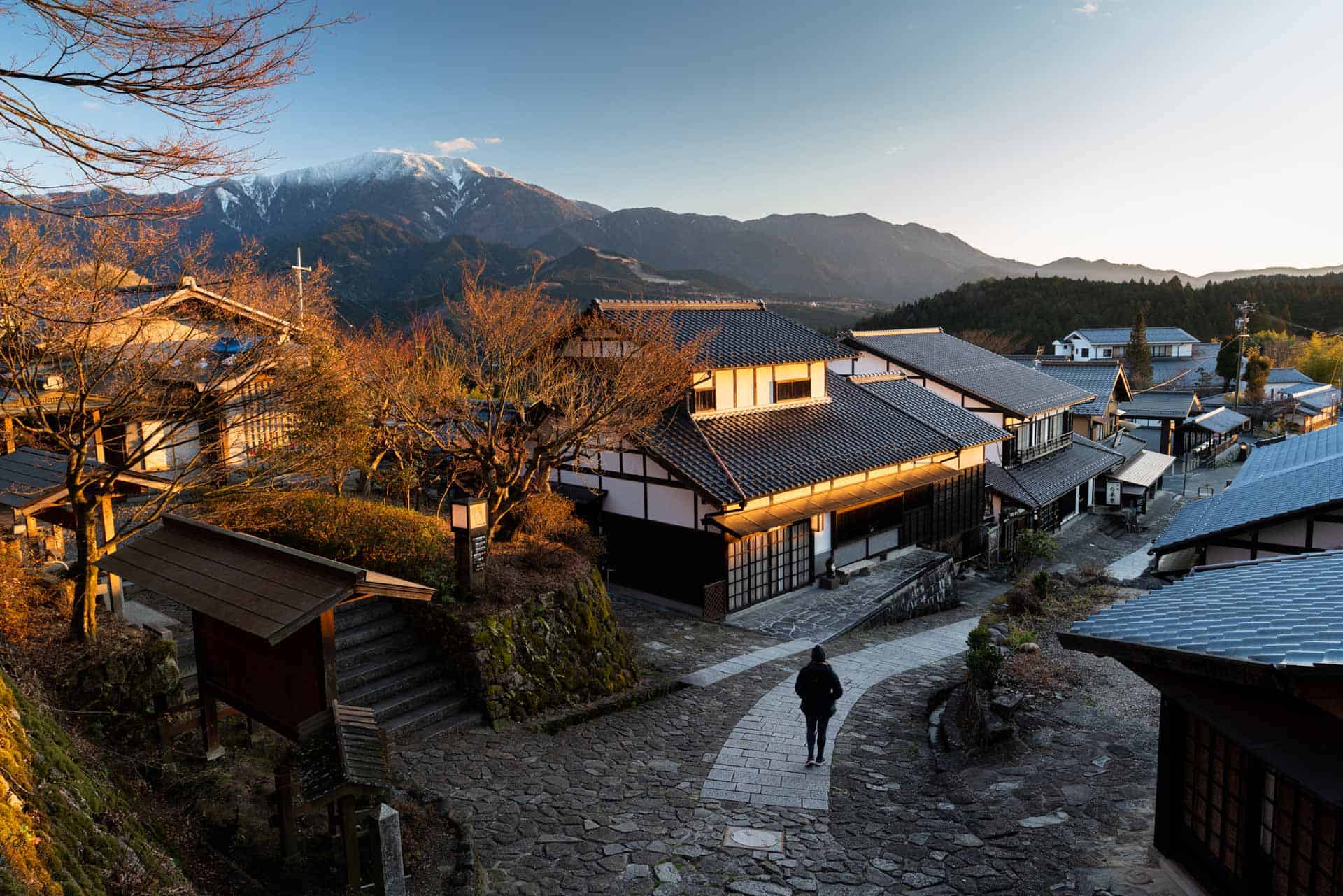 We've spent months exploring this incredible country to bring you our list of the absolute best things to do in Japan! Let's get into it.
The Land of the Rising Sun is one of the most unique and captivating countries in the world.
Japan is a country with a fascinating heritage and interesting history – it's just so much fun visiting its many attractions.
You can see things like old temples, royal palaces, hot springs, breathtaking gardens, and even quirky fun attractions like real life Mario Kart.
You can also taste authentic Japanese cuisine right at the source, admire a Japanese Garden or Buddhist Temple, see the cherry blossoms, or visit all the UNESCO World Heritage Sites.
Japan is a great destination for everyone, from families to independent travellers; anyone will easily have a great time there.
Our Guide to the Best Things to Do in Japan
The country is filled with one-of-a-kind attractions that are uniquely Japanese. That means the best things to do in Japan are usually those that you won't be able to find anywhere else.
From the famous sights like Mount Fuji, to the national parks, traditional arts markets and museums, there are so many incredible tourist attractions to see when you visit Japan.
Don't miss out on our complete guide to the top places to visit in Japan!
1. Follow the Sakura (Cherry Blossoms)
The sakura cherry blossoms are a defining symbol of Japan and one of the most eagerly awaited natural phenomena in the country.
These delicate, pink flowers bloom for a brief period in spring, typically from late March to early April, and are celebrated for their ephemeral beauty.
The transient nature of the blossoms has come to represent the fleeting nature of life and is deeply ingrained in Japanese culture.
Witnessing the sakura in full bloom is often listed as one of the top things to do in Japan, and for good reason.
The cherry blossoms are not only visually stunning, but they also hold a special place in the hearts of the Japanese people.
The arrival of sakura season is synonymous with the beginning of a new cycle, a time for renewal, and a reminder to appreciate the beauty of the present moment.
Throughout Japan, you can find numerous parks, temples, and streets lined with cherry blossom trees, creating a breathtaking backdrop for the age-old tradition of hanami, or cherry blossom viewing parties.
Friends, families, and colleagues come together to share food, drink, and laughter under the blooming canopies.
To experience the magic of sakura season, plan a visit to popular viewing spots like Tokyo's Ueno Park, Kyoto's Philosopher's Path, or Hirosaki Park in Aomori.
Keep in mind that the exact timing of the blossoms varies from year to year, so it's important to monitor forecasts for the best viewing opportunities.
The cherry blossoms are an essential part of the Japanese experience, so be sure not to miss this enchanting display when considering things to do in Japan.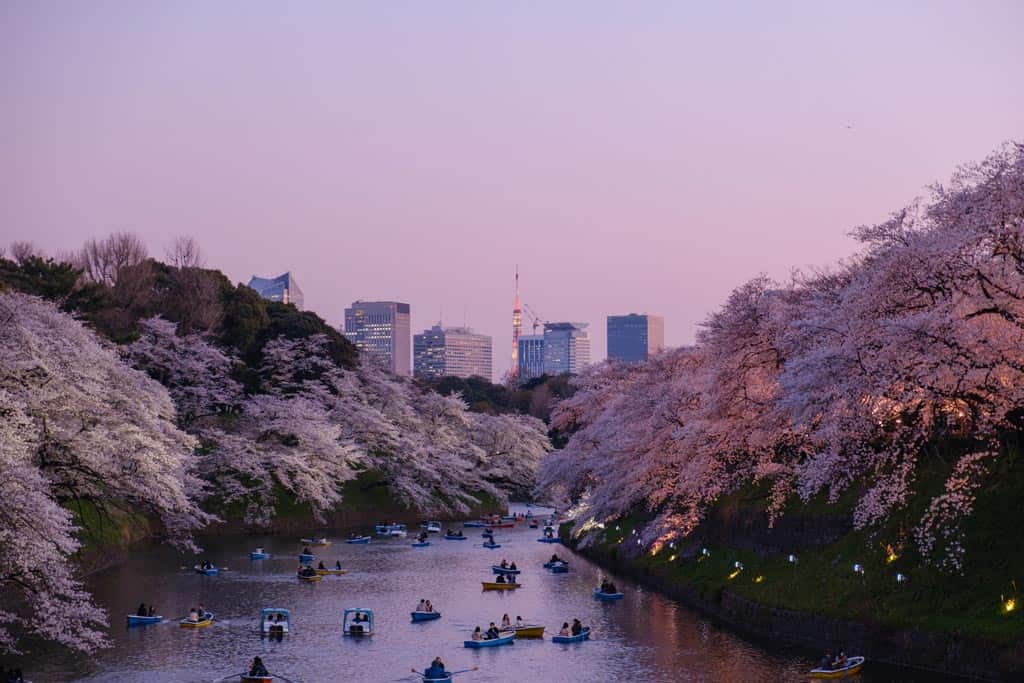 2. Escape From Tokyo's Bustle in a Bamboo Grove
Suzume-no Oyado Ryokuchi Park is one of the most pleasant and relaxing spots in Tokyo.
It may just be a bamboo grove, but it's so enchanting and relaxing that you'll want to come back over and over again.
The entire park is filled with a nice chill breeze, and there are plenty of comfortable spots to lounge.
It even has several open areas that can be used for anything, like for children running around and picnics.
At the far end of the park, you'll find a traditional, yet refurbished, Japanese home that's open to the public.
Location: Toritstudaigaku Station
Opening hours: the park is open 24/7, but the house is open from 9:30 – 15:30 Wednesday through Sunday.
Price: Free
Check out our ultimate guide to the best things to do in Tokyo!
3. Climb Mount Osore and Soak in a Natural Hot Spring
This mountain is considered to be one of the three most sacred places to visit in Japan, and it's the site of the very well-known Bodaiji Temple.
The entire area is rich in volcanic activity, which is why there is a persistent odour of sulphur in the air.
Osorezan, or Mount Osore, is thought to be the entrance to the underworld, which is why its name means Fear Mountain.
The temple is really popular, which is why there are overnight lodgings. The hot springs near the temple are one of the many reasons visitors visit this place. The volcanic activity underground heats the water in these pools, making the hot springs a real treat!
The nearby Lake Usori is a really solemn and beautiful spot, although visitors should definitely avoid its poisonous waters.
Location: Mutsu City
Opening hours: 6 AM – 6 PM
Price: 500 yen
4. Party With Robots In Tokyo
*** Unfortunately this is closed now.
Tokyo is one of the world's most modern cities, and that's very apparent in its flair for science fiction.
The Shinjuku Robot Restaurant is one bombastic and lively spot where you'll find regular nightly shows that feature its staff dressed like robots and futuristic machinery while performing mock battles.
It's an experience like no other, and even though it's loud and filled with pulsing neon lights and large crowds, it's still one of the most unique attractions to visit in Japan.
If you're a fan of Gundam, or anything that's related to robots, then you'll definitely enjoy this restaurant.
Location: Kabukicho district
Opening hours: 4 PM – 11 PM
Price: 8,000 yen
5. Watch Sumo Wrestling
Sumo wrestling is an old and exciting sport from Japan that has a long-lasting tradition.
Originally, Sumo was meant to be a ritual of sorts with Shinto roots where its fighters wrestled in order to entertain and appease the gods.
Today, it's a real spectacle that anyone can easily enjoy ­­– one that Japan is really proud of.
The official Sumo tournaments, or basho, only take place 6 times during the year – every other month from January.
Sometimes, the match might last a mere few seconds, but these heavyweight Sumo wrestlers will definitely entertain you.
Price: 3,800 yen for arena seats; 38,000 yen for the Japanese box.
Don't miss the best things to do in Osaka!
6. Immerse Yourself in the Ghibli Museum
Anime is one of Japan's most important and largest cultural exports, so much so that plenty of people in the West spend hours upon hours watching it.
One of the biggest names in anime is Hayao Miyazaki, who's the creator of Spirited Away, My Neighbour Totoro, and plenty of Anime classics – which he's created along with his legendary Studio Ghibli.
The Ghibli Museum is one of the most enchanting Japan attractions, because it allows its visitors to take a peek into the genius mind of Miyazaki.
Here you'll have direct contact with many of his finest works, as well as insight on how he's created them. This is one of the top tourist attractions in Japan!
Location: Mitaka
Opening hours: every day from 10 AM – 4 PM (except closed on Tuesdays)
Price: 1,000 yen
7. Haggle in Nishiki Market
Also known as Kyoto's Kitchen, this five-block shopping street has over a hundred different street food stalls, shops, and restaurants.
The market has a very long history because it used to be a fish wholesale market, with its first shop opening in the early 14th century.
Here you'll immerse yourself in one of the most charming and pleasant atmospheres in Kyoto, and you'll get to explore many of its culinary delicacies that the city is famous for.
Plenty of the shops offer free samples, as well as skewers meant to be eaten right there and then. This market is the best place to try street food in Japan.
There are some establishments where you can sit down and enjoy your delicious Japanese food.
Location: Shijo Station
Opening hours: 9 AM – 6 PM
Price: Free
Here's our complete guide to the best things to do in Kyoto.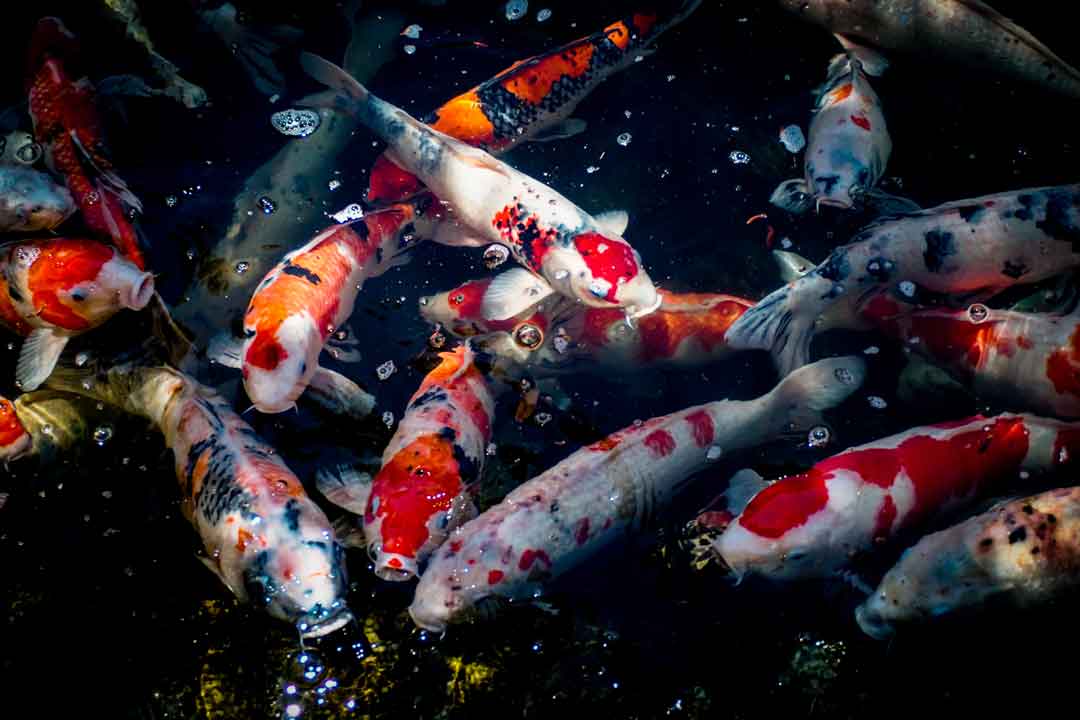 8. See the Meiji Shrine in Tokyo
Emperor Meiji was the first emperor of modern Japan, which is a period that began in 1867 when the previous Edo Period ended.
This shrine is dedicated to him and his wife, Empress Shoken, and was built shortly after their deaths.
It's a complex of buildings, and it's surrounded by a hundred thousand trees that were planted after the shrine was rebuilt after being destroyed in World War II.
Today, it is one of the most popular things to see in Japan, and it sees over 3 million visitors per year.
Go on a private tour to visit not only Meiji Shrine but other Tokyo's celebrated highlights such as the Sensoji Temple, Tsukiji market and others (depending whether you book a 2-hour/4-hour or a full-day tour!).
Location: Harajuku Station, Tokyo
Opening hours: sunrise to sunset
Price: free
READ MORE: Here's everything you need to know about travelling in Japan.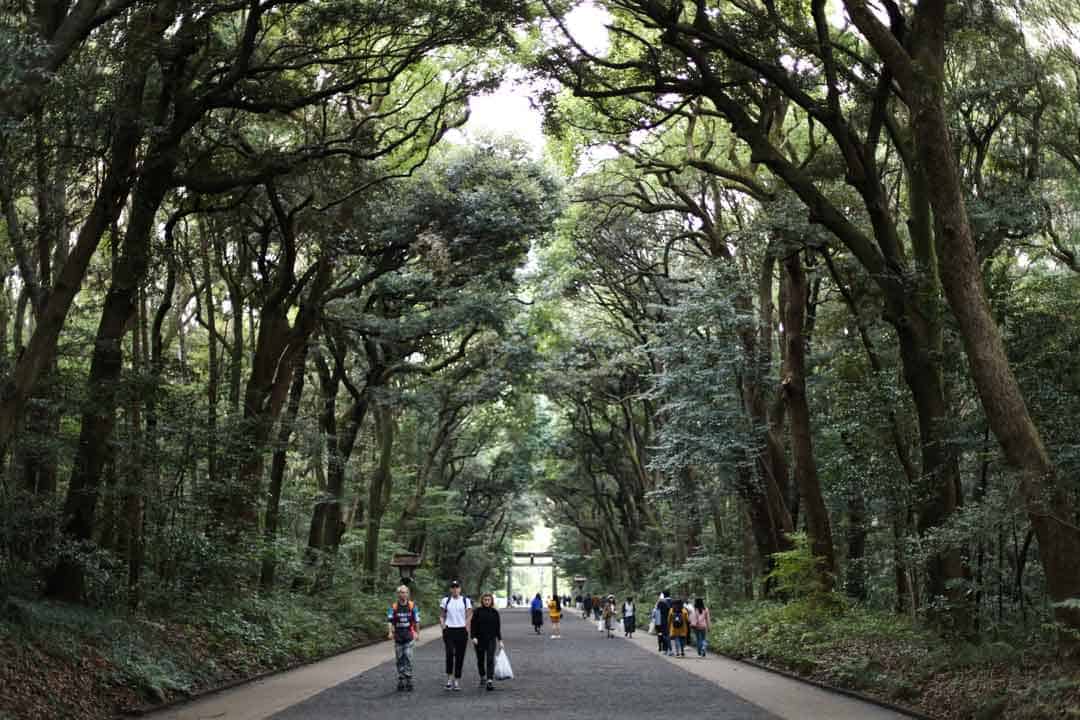 9. Explore the Temples of Mount Koya
It could be said that Mount Koya is the birthplace and the centre of Shingon Buddhism, as this was the spot where Kobo Daishi finally set place in the 9th century.
Kobo Daishi is considered one of the most important religious figures in the history of Japan, and that's very evident in the artisanal headquarters of the Shingon sect and the nearby town.
The Garan temple complex on Mount Koya is one of the most sacred sites in Japan, and there are over a hundred temples to explore.
This spot also has overnight stay at the temple lodgings, which is definitely one of the most spiritual things to do in Japan.
Location: Wakayama Prefecture
Make the most of your vacation with our guide to the best day trips in Japan.
10. Stroll Through The Flower Tunnels
The Kawachi Wisteria Garden is one of the most unique attractions in Japan. Its main draw are its long tunnels decorated with immaculately kept and displayed wisteria flowers.
Large and looming wisteria trees that form the beautiful flower roof over them bound the two tunnels.
When you're done with the tunnels, you'll be greeted by some of the most beautiful and pristine views Japan has to offer at the hillside garden.
From there, you'll see practically an entire sea of wisteria flowers and sloping hills in the distance.
Opening hours: 8 AM – 6 PM; mid-April to mid-May & mid-November to early December
Location: Kitakyushu
Price: 500, 100, or 1,500 yen, depending on the season
11. Explore Japan's History at the Imperial Palace
As one of the most important historical buildings in Japan, the Imperial Palace in Tokyo used to be the Edo Castle in the past.
It was the residence of the Tokugawa Shogun and the Royal Family, and it's a building that's seen a lot of hardship.
While there's no entering the inner courtyard and buildings when you're on a tour, the palace grounds and eastern gardens are great spots to visit.
Walking around and learning about the country's turbulent past is one of the best things to do in Japan.
Location: Chiyoda
Opening hours: 9 AM – 5 PM
Want to see the Imperial Palace and learn all about the history and architecture? Book this awesome tour where you get enjoy a walking tour of the palace and Japanese gardens with a knowledgable local guide!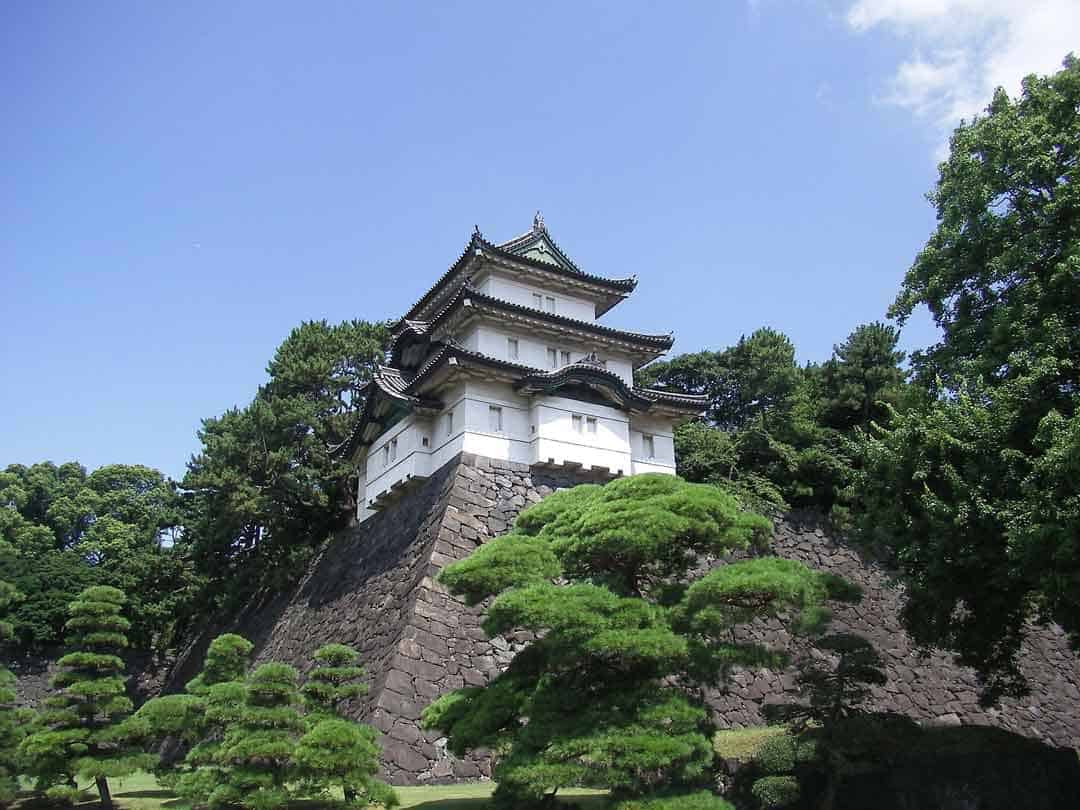 12. Hike With Monkeys on Monkey Mountain
Hiking up on Monkey Mountain is easily one of the most unique things to do in Japan.
As the name implies, it's a mountain where plenty of wild monkeys live, and those are the Japanese macaque, a species native to Japan.
The hike is an easy and pleasant one, which takes about 30 minutes, and at the top you'll have a gorgeous view of Kyoto.
The biggest draw of this spot are the monkeys that are generally friendly and docile.
The monkeys are wild animals, however, which means you shouldn't let your guard down, and the general advice is to never stare at them directly in the eyes.
Location: Iwatayama
Opening hours: 8:30am-5pm April-October, 9am-4pm November-March
Price: 550 yen
13. Visit The Resting Place of the Shoguns
Before Japan entered its modern era, it was a feudal country that was led by a shogun.
The Tokugawa Shoguns were the leaders of Japan during this period, and Togukawa Ieyasu founded the Shogunate itself.
Today, the first Tokugawa Shogun is enshrined and laid to rest in the Toshogo Shrine, where he's revered as the Great Deity of the East Shining Light.
Toshogo Shrine is a complex of buildings that's very intricately and ornately built, and it's definitely one of the most fascinating places to visit in Japan.
Location: Nikko
Opening hours: 8 AM – 5 PM
Price: 1,300 for shrine, 1,000, for museum, 2,100 for both
14. Be in Awe of Tokyo's Oldest Temple
Sensoji Temple is one of Tokyo and Japan's most popular temples.
The temple is dedicated to Kannon, the goddess of mercy, and it's an entirely beautiful temple with a long and detailed history.
It was built in a unique position meant to protect Tokyo from invaders in the past, and it was even used by the emperor in Japan's feudal era as one of his personal residences.
Today it's a place meant for spiritual healing, although it's pretty popular with tourists too.
The nearby shopping street is another nearby attraction that offers everything from traditional Japanese trinkets to unique local treats.
Location: Asakusa
Opening hours: 6 AM – 5 PM
Price: Free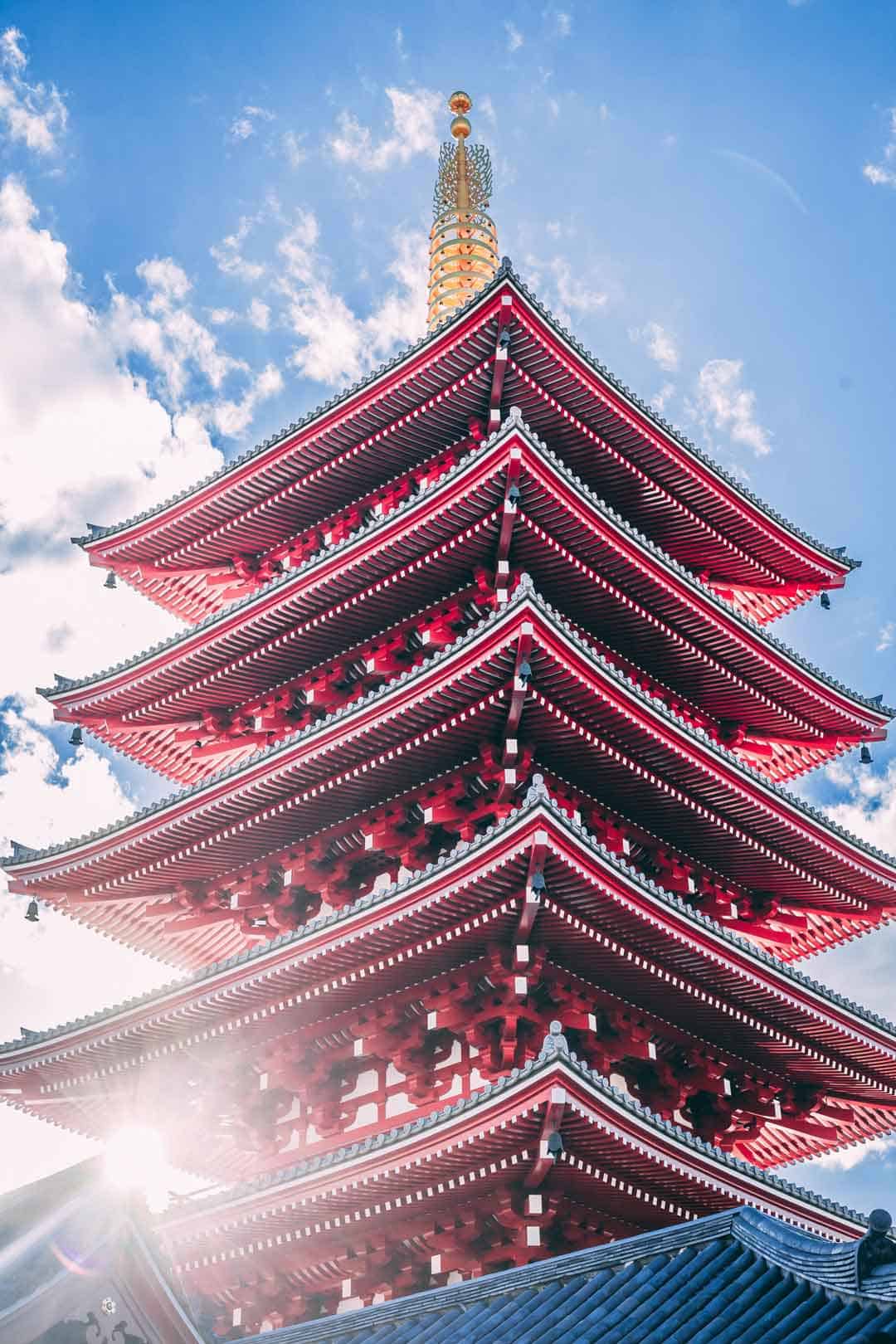 15. See the Towering Buddha on Todaji Temple
The Todaji temple is one of Japan's oldest and most important Buddhist temples.
It's the world's largest wooden building, even though today's construction is actually one third smaller than it used to be in the past.
This temple has a very interesting and turbulent history because it grew so powerful in the past that it influenced the government which was then situated in Nara – its city.
Today, it's still an important religious building, and it houses a towering 15m tall bronze Buddha statue, which is one of Japan's largest ones.
Location: Nara
Opening hours: 7:30 AM – 5:30 PM (8 AM – 4:30 PM in winter)
Price: 500 yen
16. Hike the Legendary Mount Fuji
Mount Fuji is Japan's most sacred mountain, which has been worshipped for millennia. It's played a vital role in Japanese society in the past, and it has inspired plenty of artists throughout the ages.
Today, hiking and mountaineering on the legendary Mount Fuji is one of the most popular things to do in Japan.
The official Mount Fuji climbing season is from July 1st to September 10th, and there are a few trails to go through.
Yoshida, Subashiri, Gotemba, and Fujinomiya trails are some of the most known and well-marked trails on Mount Fuji, and they each offer a different challenge.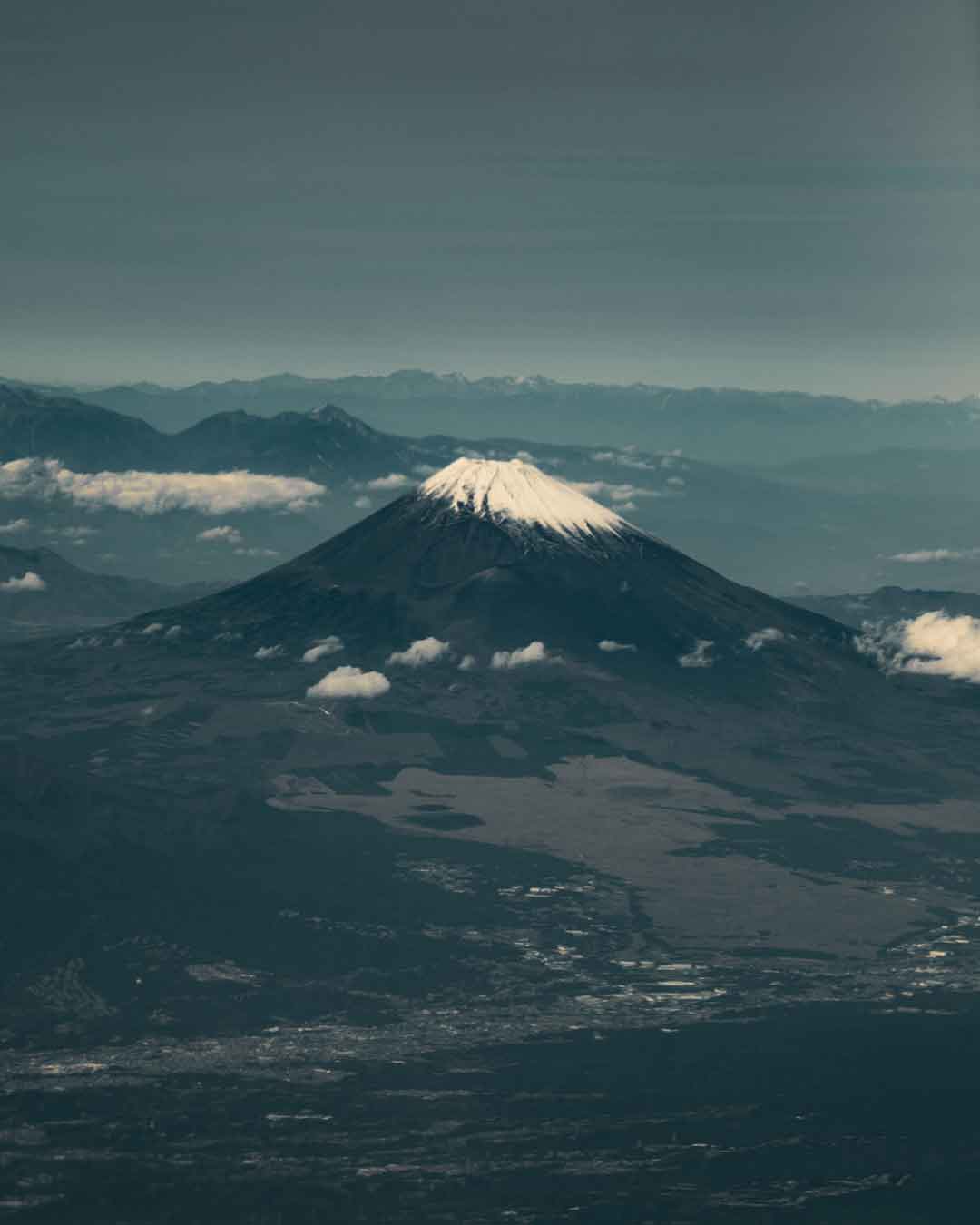 17. Experience the Elegance of Himeji Castle
Japan used to be a very militaristic country, but a large portion of its society was artistic, which culminated in some very beautiful castles.
Himeji castle is one of the few remaining ones that has never been damaged at all by anything, and it's considered the most beautiful one of the last 12 original Japanese castles.
It's a UNESCO World Heritage Site and a national treasure, too.
Called the White Heron Castle, its imposing size and beauty will definitely impress many of its visitors, as visiting it is one of the finest things to do in Japan.
The castle is also a hotspot during cherry blossom season. The gardens surrounding the castle come to life during the spring cherry blossom season and the natural colors are stunning.
Location: Himeji
Opening hours: 9 AM – 5 PM
Price: 1,000 yen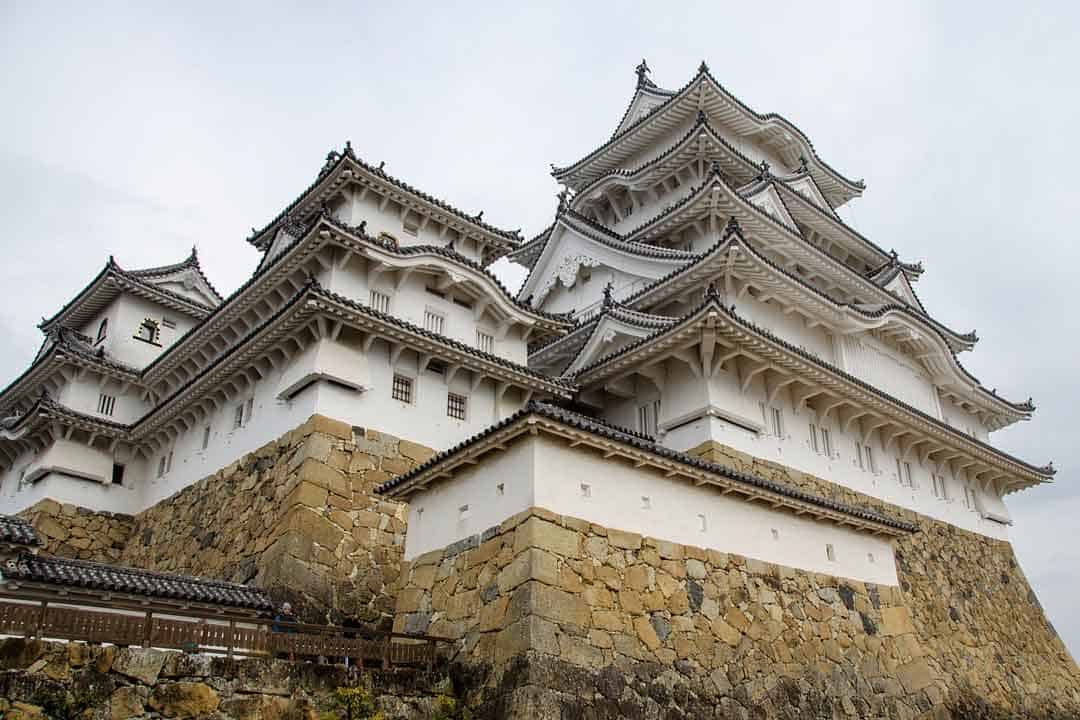 18. Immerse Yourself in the Magic Of The Tokyo National Museum
Japan has plenty of museum, but if you only get to pick one, then make sure it's the Tokyo National Museum.
It's the perfect spot to visit when you don't know where to go in Japan but just want to see something natively Japanese.
This museum has an extensive gallery with the finest Japanese art, like ancient pottery, beautifully crafted kimonos, and ukiyo-e – the famous Japanese woodblock prints.
On top of that, it has a lot of historic objects, like samurai swords and katanas, as well as the largest archaeological collection in Japan.
Location: Ueno Park, Tokyo
Opening hours: 9:30 AM – 5 PM
Price: 620 yen
19. Taste The Finest Sushi in Japan!
Sushi is the finest and most popular dish in Japanese cuisine, which is why every visitor should opt in to try the best one available.
Sushi Dai is one of the best sushi restaurants, where all of its ingredients are completely fresh from the Tsukiji Fish Market downstairs.
Here, you'll be surrounded by plenty of other tourists and locals as it is quite popular. You can get food a la carte, but the courses are the recommended way to go.
There are even options for those that can't eat raw fish, as well as meals for children. There is no better place to eat sushi in Japan!
Location: Tokyo Bay
Opening hours: 5:30 AM – 2 PM
Price: 500 yen and upwards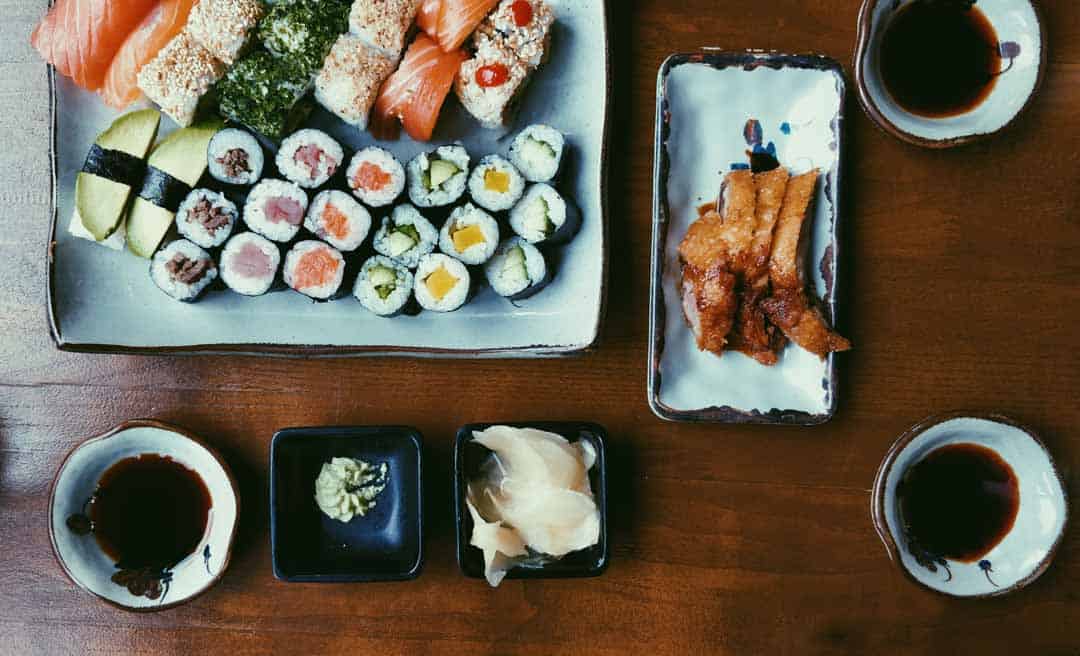 20. Visit the Most Sacred Shrine in Japan
Isse City is home to two very sacred shrines, one of which is the Inner Shrine.
The Inner Shrine, or Kotai Jingu, is the most sacred shrine in the country, and it's over two thousand years old.
It has a very unique architectural style because there it shows no influence from other Asian countries.
Its architecture predates Buddhism.
Kotai Jingu is dedicated to the Sun Goddess, Shinto's most venerated deity, and the shrine itself is rebuilt every 20 years according to ancient Shinto traditions.
The next rebuilding is scheduled to be in 2033, and that will be the 63rd time the shrine will be rebuilt.
Location: Isse City
Opening hours: 5 AM – 6 PM
Price: Free
21. Relax In Rikugen Garden
Considered the most beautiful garden in Tokyo, Rikugen Garden was built in the early 18th century for the 5th Tokugawa Shogun.
Its name means Six Poems Garden, because it's meant to recreate scenes from famous poems.
The style in which it is built is considered to be one of Edo's defining ones, with sizeable strolling gardens, a large central pond, and man made hills surrounding it.
Location: Komagome Station, Tokyo
Opening hours: 9 AM – 5 PM
Price: 300 yen
22. Marvel At The Sculptures in the Hakone Open-Air Museum
A unique balance of nature and art is on display in this museum.
Sculptures are dotted all over the striking landscape outside because these sculptures are meant to be admired while you're enjoying perfect views of the surrounding nature.
You can also head inside if the weather's not the greatest, but walking outside admiring the sculptures of both Japanese and international artists is definitely one of the top things to do in Japan.
There's a space dedicated to different artists, such as Picasso, where you'll find some of his works, as well as photographs detailing aspects of his life.
Location: Ashigarashimo District
Opening hours: 9 AM – 5 PM
Price: 1,600 yen
23. Commemorate The Past In The Nagasaki Bombing Museum
World War II was a devastating time for humanity's history, and that's very evident in the bombing of Nagasaki.
On August 9, 1945, the world's second nuclear weapon detonated over Nagasaki, causing tremendous destruction.
Today, the Nagasaki Bombing Museum commemorates the lives lost and the destruction caused – it's a really somber place to visit.
It recounts the city's experience through items, artefacts, and firsthand accounts, and shows the city's struggle to recover after the detonation.
Location: Nagasaki
Opening hours: 8:30 AM – 6:30 PM
Price: 200 yen
Check out our guide to the top things to do in Hiroshima, where you can see other WWII Monuments like the Hiroshima Peace Memorial Park.
24. Dive the Fantastic Waters
Scuba diving is not one of the things Japan is normally known for; however, it's becoming increasingly popular.
Japan has over thirty thousand kilometers of coastline and an incredible number of diving spots that are unique and interesting to explore.
Marine life is extremely diverse and fascinating. The southern waters of Japan are similar to those in the Philippines and Thailand.
Spots like Miyako Island, Ishigaki Island, and Yoron Island are some of the finest diving spots in the region, although all of Japan's waters are amazing to explore.
25. Take to the Slopes for a Ski Session
The weather in Japan is generally warm and nice, which is why plenty of people are surprised that it has some of the finest ski conditions in the world.
There are few other locations on the planet that have such ideal powder-skiing conditions such as Japan. The winds that cross the Sea of Japan from Siberia carry snow as thick as 10-20 meters.
Hokkaido has several ski resorts, like Niseko and Furano, and Honshu's resorts are generally focused around Nagano.
No matter which part of Japan you choose to ski, you're definitely going to have a great time.
Make the most of your trip with our perfect Hokkaido itinerary!
26. Experience the Art at Naoshima Island
Naoshima is an island with a cozy Mediterranean climate, and with a complete focus on art.
It might be a tiny island but it's entirely filled with museums and galleries, and everywhere you look, you'll see gorgeous views.
The architecture present on this island is one of the finest things to see in Japan, most of which was designed by famous architect, Ando Tadao.
This island also serves as a venue of art festivals and gatherings, and it hosts plenty of museums dedicated to art.
27. Experience a Matsuri Festival
A matsuri is a festival in Japan, although they widely differ from the west.
Japan is known for having more festivals than practically anywhere else in the world, and they're lively events with a lot of energy.
Besides amazing performances and music, on matsuris you'll also find delicious Japanese cuisine and drinks being served at stalls.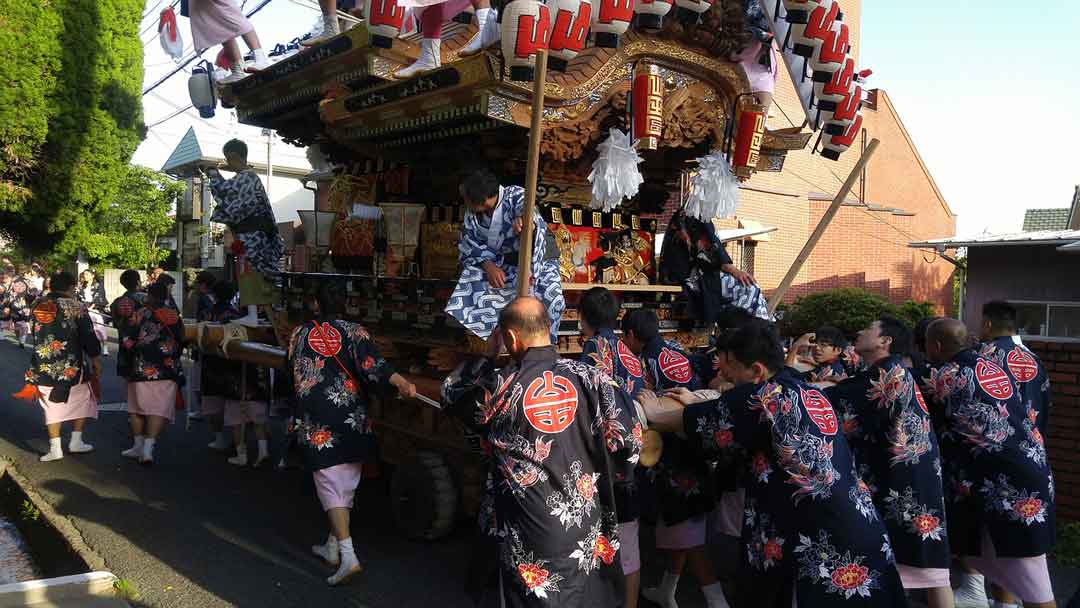 28. Cross the Busy Shibuya Crossing in Tokyo
Although it might not appear as much on first glance, going over Shibuya Crossing is always an exciting affair.
It's one of the largest hubs of people, and it's an intersection that connects two of the busiest railway stations in the world.
It's ideal for those that don't know what to do in Japan and just want to see more of it.
29. Spend The Night in a Capsule Hotel
It doesn't matter if you're looking for a cheap place to spend the night, or just a unique invention in Japan, capsule hotels are fascinating.
They offer a sleeping pod and a little space to stash your luggage in, and that's pretty much it. Most have a common room and shared bathrooms – they're very private, however, and can be found anywhere.
Sleeping in one of them is definitely one of the most unique things to do in Japan.
30. Be Amazed at the Hospitality in a Ryokan
Ryokans are an old-fashioned type of traditional Japanese inn that has existed in Japan for centuries.
They're considered great places to spend some time, and are generally located near hot spring resorts.
If you're looking for some traditional Japanese hospitality, then look no further as they're more than a mere place to stay.
In a Ryokan, you'll get to experience old traditional Japanese culture, lifestyle, baths, and cuisine. Everyone is treated equal, no matter their country of origin.
31. Buy Some Traditional Japanese Crafts
Craftsmanship and artisanship are completely ingrained in Japanese culture.
The Japan Traditional Crafts Aoyama Square is a store as much as it is a showroom, and it's completely supported by the Japanese Ministry of Economy, Trade, and Industry.
You'll find unique traditional Japanese Crafts of any make, such as lacquer work boxes, cut glass, textiles, and pottery, as well as any types of trinkets and items of great quality.
Location: Aoyama District in Tokyo
Opening hours: 11 AM – 7 PM
Price: Free
32. Lounge at Sunayama Beach
Since Japan has such a long coastline, it's only logical that it has some amazing beaches.
Sunayama Beach, which means Sand Mountain Beach, is located on the largest of the Miyako Islands, and it's considered one of the finest beaches in the entire wider region.
Miyako Island itself is a flat island made of elevated coral reef, and because there are no rivers on the island, it has a bit of unique geography.
The beach has plenty of modern amenities, and it's found very close to the city.
Location: Miyakojima City
33. Escape The Hustle and Bustle to Enryakuji Temple
Enryakuji Temple is a complex of Buddhist temples with a long and detailed history, and some of the most beautiful dark forests in Japan surround it.
It's one of the most important monasteries in Japanese history as it's the headquarters of the Tendai sect of Japanese Buddhism. It's considered a Japan must see!
The temple itself is very old, as it was built in the 8th century, and during its peak, it had over 3,000 sub temples and a vast army of warrior monks.
Location: Kyoto
Opening hours: 8:30 AM – 4:30 PM
Price: 700 yen
DISCLAIMER: Some of the links in this article are affiliate links, which means if you book accommodation, tours or buy a product, we will receive a small commission at no extra cost to you. These commissions help us keep creating more free travel content to help people plan their holidays and adventures. We only recommend the best accommodations, tours and products that ourselves or our fantastic editorial team have personally experienced, and regularly review these. Thanks for your support, kind friend!