A Guide to Arizona's Top Attractions
5 min read
Welcome to Arizona, the sixth largest state in the US! With stunning scenery, thriving cities, and a fascinating cultural history, Arizona offers something for everyone – whether you're an outdoor enthusiast, a history buff, or just looking for adventure. Here is why people from all over the world flock to this populous US state:
Key facts about Arizona:
Arizona is a diverse US state with three national parks as well as countless public parks featuring many famous and interesting landmarks, including the Grand Canyon and the Painted Desert.
Arizona has something for everyone, from the magnificent Grand Canyon to the famous Monument Valley.
If you are travelling to the US with kids, take a road trip to ensure you are 100% flexible and can make the most of your time in Arizona

Arizona's Top Attractions:
Let's take a tour to explore some of the US state's most stunning treasures:
1. Natural Wonder: The Grand Canyon
In 2000, the Grand Canyon National Park was declared one of the New Seven Wonders of the World. It is home to much of the magnificent Grand Canyon, unquestionably one of the most breathtaking natural marvels in the world and attracts millions of tourists every year. For many nature enthusiasts, the Grand Canyon is a must-visit destination due to its enormous size, vibrant hues, and unique rock formations. The best way to explore the Grand Canyon is by taking a leisurely trek around the north and south rims, hiking down to the inner Canyon, or taking a helicopter ride. For a more thrilling experience, try white-water rafting down the Colorado River. Don't forget your camera to capture the richness and variety of this beautiful landscape and the variegated shades of the canyon.
Did you know?
The Grand Canyon is over 277 miles long and 6,000 feet deep.
The Grand Canyon was carved out by the Colorado River over several millions of years.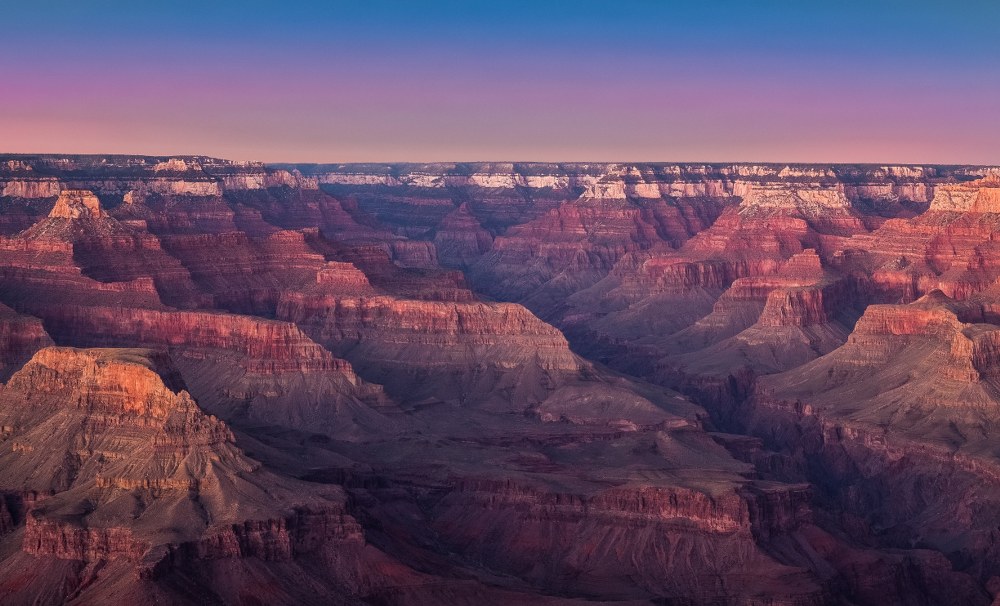 2. Red Rocks and Serenity in Sedona
Sedona is a town famous for its magnificent red rock formations, spiritual retreats, and thriving arts scene. It is located in the centre of Arizona. Drive through the breathtaking Oak Creek Canyon, walk to Cathedral Rock for panoramic vistas, or discover the mysterious energy vortexes that attract those looking for harmony and peace.
Did you know?
The magnificent red rock formations are made up of limestone and sandstone that turned red through a process called iron oxide weathering.
Energy vortexes, which are found in Sedona, are renowned for enhancing spiritual and therapeutic encounters.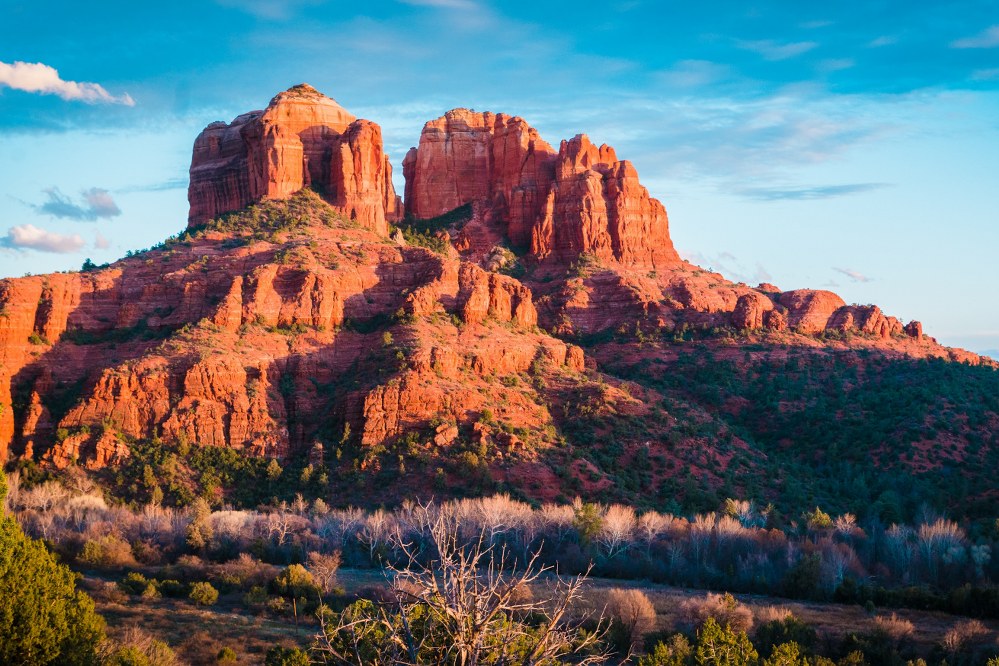 3. Phoenix: The Valley of the Sun
Phoenix, the state's capital, is a vibrant city with year-round warmth and sunshine and lots of things to do for all ages. Spend some time exploring the exciting downtown area, which is home to a flourishing restaurant scene, interesting retail areas, and cultural destinations, such as the Heard Museum, which features Native American art. Discover the wonderful Sonoran Desert flora and wildlife by exploring the Desert Botanical Garden.
Did you know?
Phoenix is a multicultural metropolis and the fifth-largest city in the United States
The Sonoran Desert is the greenest and hottest desert in the world as well as North America's most ecologically diverse desert.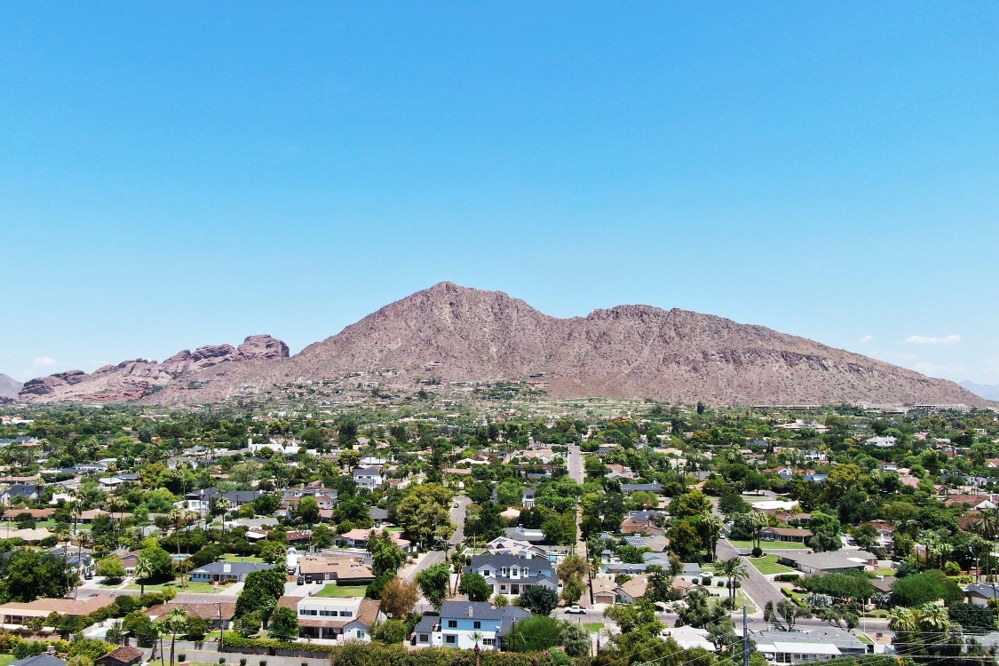 4. Monument Valley: A Symbolic Setting
Monument Valley, a stunning location that will take you to the world of vintage Western films, is situated on the border of Arizona and Utah. Numerous movies have used the instantly identifiable red sandstone buttes, soaring mesas, and wide desert vistas as their background. Experience the spectacular magnificence of formations, such as the Mittens and the Totem Pole by enjoying a guided Jeep tour of the valley. Prepare to be mesmerised as the sun sets painting the sky in vivid colours – a truly unforgettable experience.
Did you know?
The Navajo Nation's Monument Valley is an area of great cultural and spiritual significance.
The valley has appeared in countless films, including the Western classics directed by John Ford.
5. Antelope Canyon: A Work of Art by Nature
Get ready to be mesmerized by Antelope Canyon's splendour, a slot canyon close to Page, Arizona, on the border to Utah. The beautiful, carved sandstone walls of this natural marvel are famed for appearing to ripple and wave, producing a spellbinding visual spectacle. To visit, you need to join a guided tour as the canyon is located on private land. You can go deep into the canyon's winding lanes, where ethereal beams of light produced by holes in the ceiling highlight the colourful rock formations. Every bend in Antelope Canyon reveals a brand-new, beautiful composition, making it every photographer's dream.
Did you know?
The fascinating rock formations in Antelope Canyon were sculpted over many years by flash flood-induced erosion.
There are two parts to the canyon: the Upper Antelope Canyon (also known as The Crack) and the Lower Antelope Canyon (also known as The Corkscrew).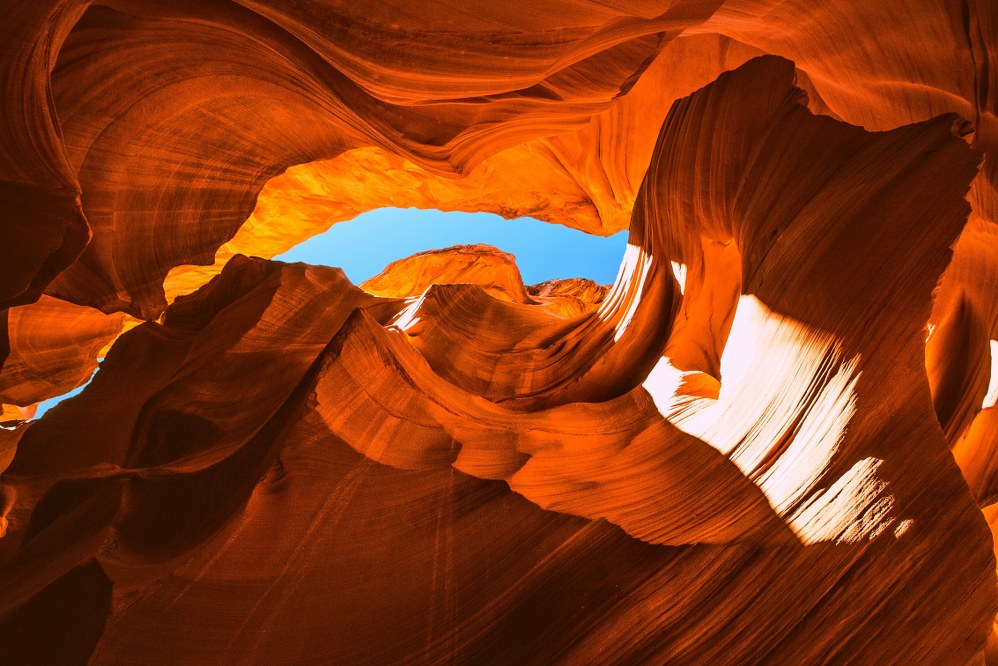 How to get around Arizona
There are many ways to travel by road. If you are going on a road trip, and don't fancy the idea of driving and sleeping in a campervan, you could rent a Sprinter van and book your accommodation along the way. Having your own vehicle means you can explore Arizona's attractions at your own leisure. A Sprinter van also gives you have plenty of room, plush seats and all the amenities of a well-equipped vehicle, whether you're traveling with family or a group of friends.
Final Thoughts
Arizona is a place that appeals to outdoor enthusiasts, nature lovers, and people who want to discover the beauty of America's Southwest. Each place provides a distinctive and remarkable experience, from the breathtaking magnificence of the Grand Canyon to the ethereal beauty of Antelope Canyon, Arizona has it all whether you're fascinated by the grandeur of nature, curious about cultural legacy, or just wish for outdoor pleasures. Grab your camera, head off on a road trip, and let yourself get lost in the stunning scenery, exciting cities, and secret jewels that make Arizona such a fascinating and unforgettable place to visit. Prepare to make lifelong memories in the alluring paradise that is Arizona.
About the author:
Single Parents on Holiday is a small UK tour operator offering single parent holidays in Europe. For our single parent empty nesters and  any other solo travellers over 40 that are looking for company on holiday, we also provide a range of ski and beach holidays for single travellers without kids.