Essential Packing Tips for a Day at Disney
6 min read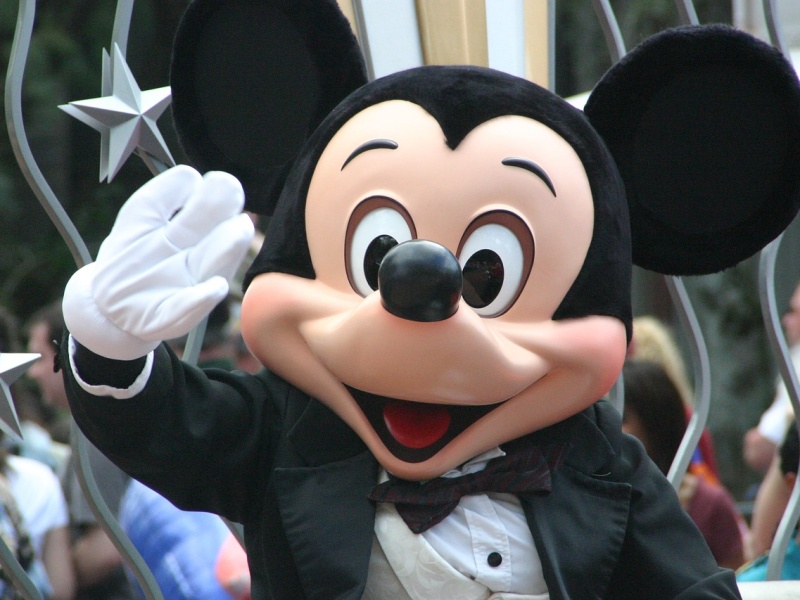 Adventurous, thrilling, and fascinating, Disney theme parks around the world, be it in Paris, Hong Kong, Tokyo, or Disneyland in Shanghai, make for an excellent family vacation. Whether over an extended weekend or only for a day, any time spent at Disney promises plentiful attractions and rides for all ages.
Loved by kids and adults alike, visitors at the world's most famous theme parks get to enjoy rollercoasters, shopping, fun photo-ops, good food, themed rides, and colorful live shows.
However, with so much to do and numerous choices to make, a day at Disney can be overwhelming, especially if it's your first visit.
Therefore, the trick to a successful holiday full of fun and frolicking is following the essential packing tips for a day at Disney. From proper clothing to theme-park necessities, these suggestions will help you maximize your vacation at "The Happiest Place on Earth."
Neck Wallet
Carrying a neck or shoulder wallet is arguably the most important packing tip for a day at Disney. Credit cards, some cash, hard copies of your tickets, your Magic Band, and the park map are items you will use repeatedly. Keeping them organized and handy makes life a lot easier, especially once you start getting tired by sundown.
Shoes
Here's a fun fact about Disney. On average, visitors walk anywhere from 11 to 15 km during a day at any of their parks. Granted, it is a combination of strolls, a little bit of running, and some slow-moving lines. Overall, that's still quite a bit of walking.
As a result, among the top packing tips for a day at Disney is wearing good walking shoes. Pick a pair you've worn before and know is comfortable. Heels are a big no-no, but you can just about get by with flip-flops or sandals.
It's good to know that you can wear open-toe shoes at Disney. But there might be a few rides, especially ones where your legs dangle, where flip-flops are not allowed.    
Snacks
Yes! Disney theme parks are brimming with eating options. Thanks to fantastic restaurants, casual cafes, and street vendors, there is no food shortage around you. 
Nonetheless, one of the essential packing tips for a day at Disney is to bring snacks. For starters, you can save money by getting some of your own food. Secondly, one never knows when hunger will strike, especially on a Disney trip with kids.
At the same time, do bring along a water bottle. Staying hydrated with all the excitement and moving around the park is vital. For refilling the bottle, there are water fountains, or you can request the staff at any of the eating establishments.    
Backpack
A quintessential packing list item for Disney, you'll need a backpack for storing all types of knick-knacks. From a water bottle and change of clothes to snacks, phone charger, camera, a good comfortable shoulder bag is a lifesaver.
Furthermore, a backpack is ideal for carrying a covid-protection kit that usually includes extra face masks, hand sanitisers, and sanitising wet wipes.
Poncho
Among the more unusual packing tips for a day at Disney is the need to bring a poncho. Whether in Orlando or Paris, rain is often a possibility. Still, you can go on enjoying your day without a hitch with proper preparation.
Umbrellas can be cumbersome to hold and are thus best to avoid. On the other hand, ponchos are lightweight, easy to fold and carry, and cheaper. If backpack space is not a problem, bring a raincoat or waterproof windcheater with a cap.  
Disney does sell ponchos at its online store and at its theme parks, but getting your own will definitely save you some money.  
Sunscreen and Medicines
A major mistake first-time visitors to Disney make is not considering the harsh sun. Days can get hot, and sun protection is necessary since you are out in the open for extended periods.
Therefore, sunscreen, sunglasses, and a hat are an absolute must. You can also invest in cooling towels, especially if the weather is humid. Furthermore, when planning your day, try and keep all the indoor attractions and rides scheduled for the afternoon.
Additionally, a packing item that every returning visitor to Disney brings is an anti-chaffing balm. Opt for a stick version, as it is easy to carry and apply during the day. Chaffing is an issue that affects many visitors who aren't aware that a day at Disney involves a lot of walking.  
On the plus side, Disney is hugely caring towards all its guests. Thus, you do not need to bring a first-aid kit in your backpack. First Aid Centres are on-site with professional nurses to take care of minor medical issues.
However, when packing for Disney, remember to bring any specific medications you may require and an extra pair of prescription glasses.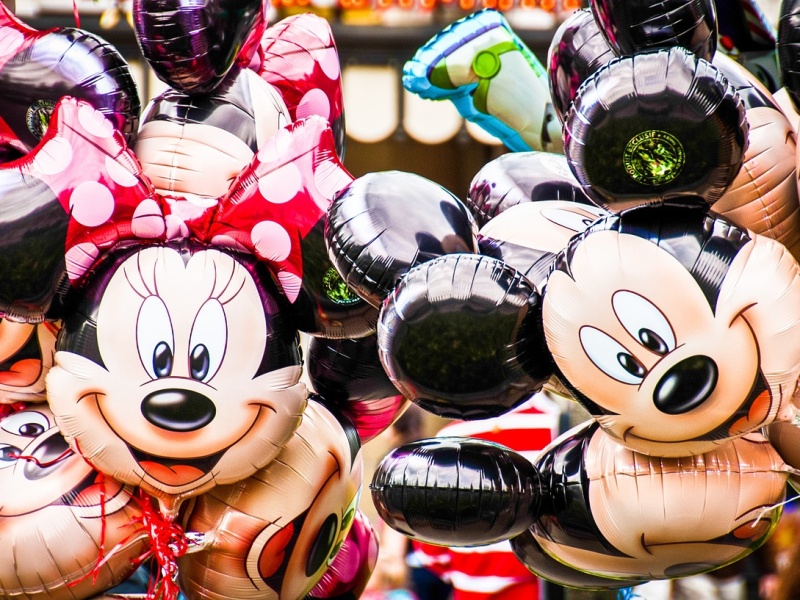 Clothing
Wearing comfortable clothes is more of a recommendation than one of the packing tips for a day at Disney. Since you'll be active most of the time, wear clothes that keep you cool. It is advisable to carry a light sweater if planning to stay for the closing fireworks. Evenings more often than not, tend to be a bit chilly.
While comfort is important, a vacation at Disney does include taking tons of photographs. So, don't go too casual with your clothing choices. For a little bit of fun, you can always colour-coordinate your clothing with that of your favourite character.
Portable Fan
Unless you are visiting a Disney theme park during the cold winter months, a portable fan is a must on your packing list. With plenty of running around in the sun and sanding in lines, the hot and humid weather can be frustrating. Therefore, to keep your cool and stay refreshed, a fan comes in handy.
Nowadays, there are several types of portable fans available. One of the more popular ones is a mist fan that sprays drops of water from an attached water bottle. For a hands-free experience, go for a neck fan instead. If travelling with small kids, a stroller fan is crucial.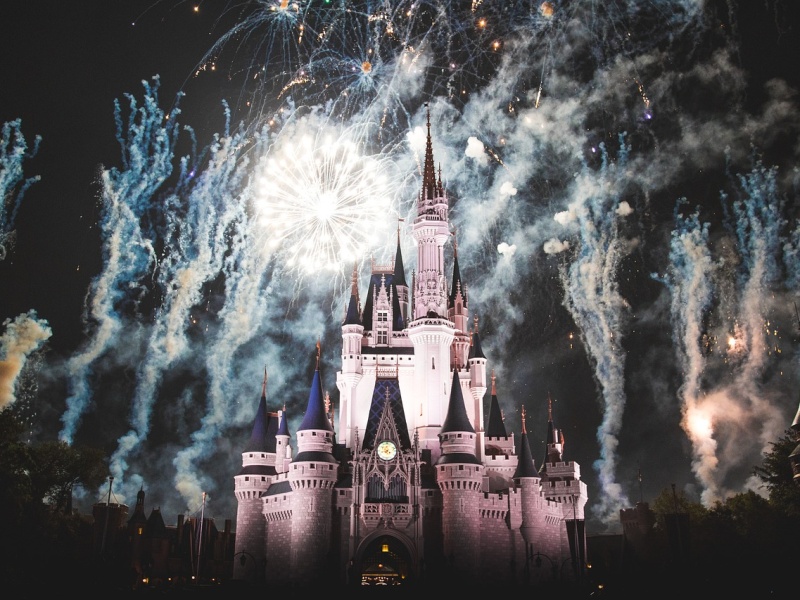 Electronics and Cameras
One of the main packing tips for a day at Disney is to limit the electronics you carry. For instance, having a DSLR or action camera does sound enticing, but they are essential only if you are genuinely into photography. Most visitors make do with their phone cameras, which these days are pretty advanced.
You should, however, remember to carry your phone and camera chargers, as well as a power bank. Although there are outlets throughout the park, they limit your movement. So, having a power bank in your backpack means you can charge your electronics on the go and at any time.
Another must-have electronic packing list essential is AirTags. The tiny-sized tags by Apple are the best way to keep track of your belongings, such as backpacks and strollers. Moreover, when the theme park is very crowded, you can clip an AirTag on little children to know their location at all times.         
Bonus Tip
Besides packing for Disney, preparing for your day in advance is also advisable. Spend a few hours planning an hour-by-hour itinerary.
Rather than running around at the last minute, pick and choose the rides you really want to experience. Keep a few backup rides ready in case of delays or long lines.
Also, try visiting the famous attractions pre-noon, keeping the latter half of the day for repeats or some of the older, less popular rides.