Labor Day Weekend at the Virginia Beach Oceanfront
1 min read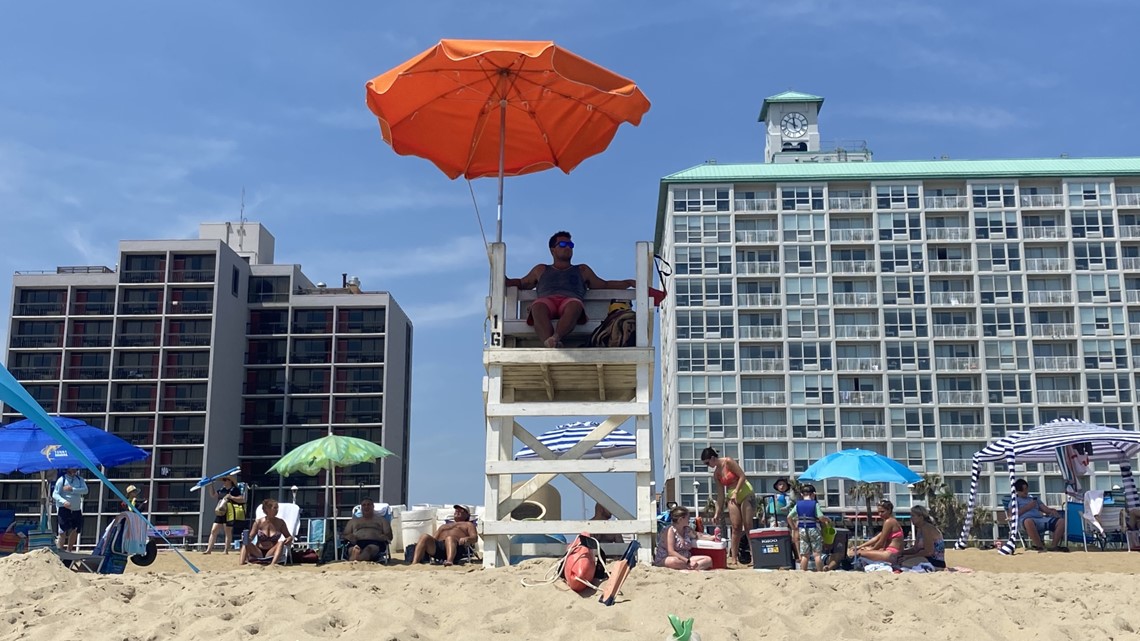 The Virginia Beach Oceanfront was packed as people tried to soak in the last of the summer heat.
VIRGINIA BEACH, Va. — It's Labor Day Weekend, also known as the unofficial end of summer. Tent after tent lined the Virginia Beach Oceanfront Saturday afternoon with beachgoers soaking in the last of the summer heat.  
But if for those planning on heading to the Oceanfront throughout the holiday, don't get too excited. Red flags are out, as strong rip currents are expected throughout the weekend. 
In response, lifeguards have increased patrols and U.S. Coast Guard is standing by for any water response. 
The rough waters had most beachgoers enjoying their weekend from the sand. 
Michael Jarrells visited Hampton Roads from Culpeper, Virginia with his family.  He said he isn't letting the beach conditions ruin his vacation. 
"It was really windy yesterday. Then, the waves were so tall, they wouldn't let us go out but so far, maybe knee deep. But, it was still nice. I mean, we still enjoyed it, spend time with the family out here," Jarrells said.  
When you see red flags, use caution in the water, or stay out of the surf altogether. To get updates on beach conditions, you can text the word 'BEACH' to 67283.