Must-Have Beach Vacation Essentials You'd Never Think Of – Earth's Attractions
8 min read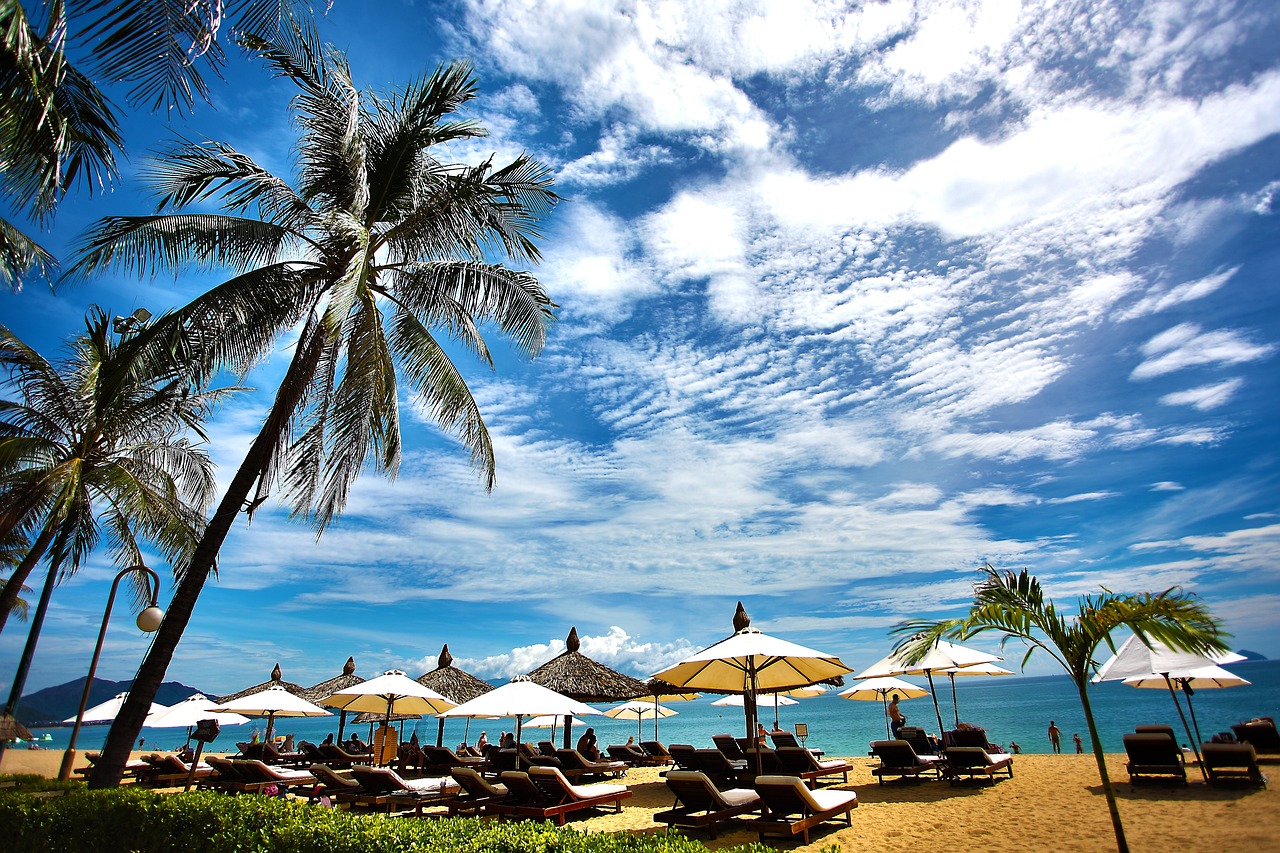 You may be all set with sunscreen, towels, and flip flops for your upcoming beach getaway. But there are likely some not-so-obvious essentials you're forgetting that can make or break your seaside vacation. Don't get caught off guard!
This beach packing list reveals 5 items you probably didn't realize you need for a beach trip. These unexpected yet incredibly useful products will take your beach days to the next level.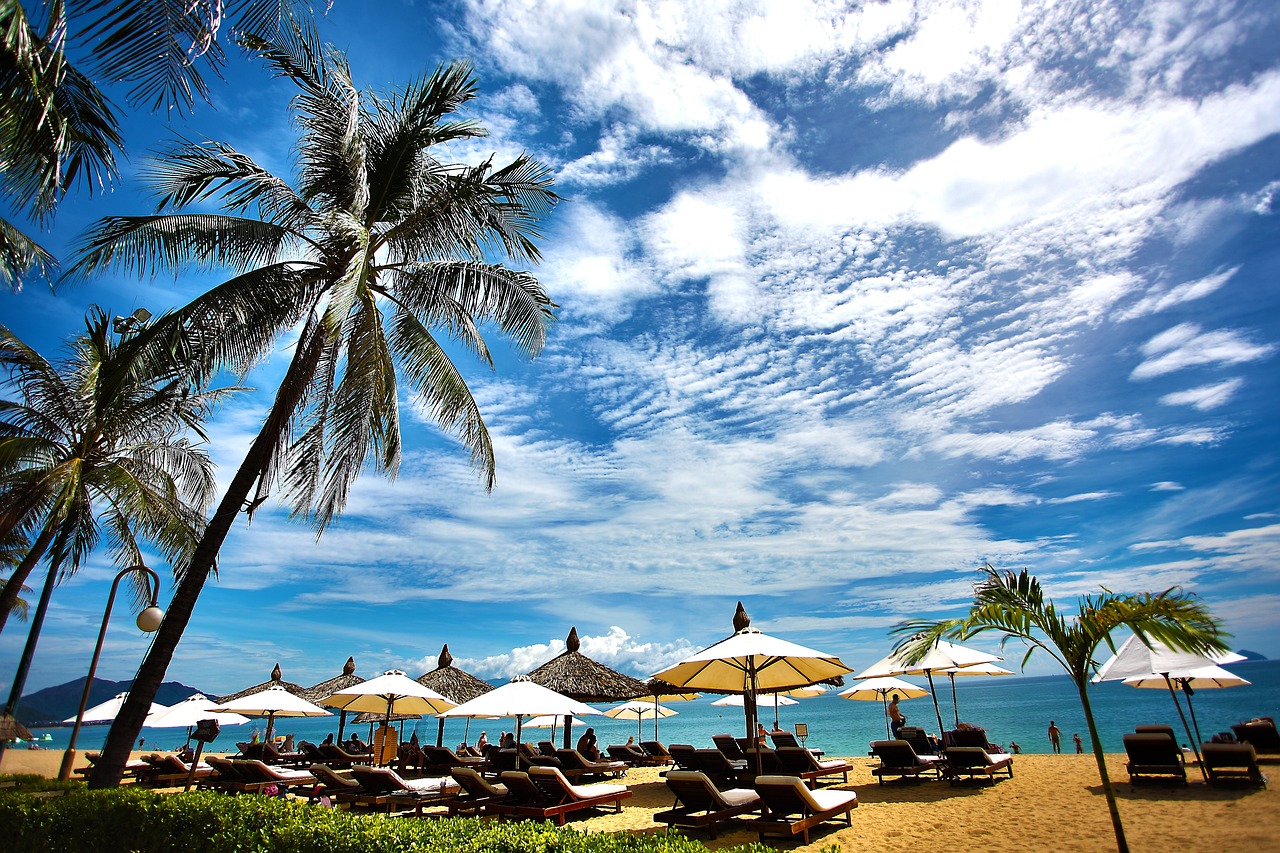 From protecting your phone to a recipient that allows you to have cold water for a longer period of time, it's the little things that go a long way. Read on for the top items that aren't already on your radar, but absolutely should be apart from the beach bag essentials already presented on this site. You'll wonder how you ever got by vacationing at the shore without them!
1. Waterproof / Floating Phone Case
First thing's first – protect that pricey smartphone before you get anywhere near water! Even if you never swim in the ocean, a waterproof phone case is vital for beach trips. All it takes is an unexpected wave, a dunk in the pool, or a spilled drink to wreck your phone.
A waterproof floating case creates a protective barrier that seals out moisture, sand, dirt, and dust. Look for IP68 level waterproofing, meaning the case guards against submersion up to 6 feet deep. It should also float if dropped in water.
Make sure the case has a clear plastic window allowing full touchscreen use without removing your phone. Look for a lanyard to keep the case attached to your wrist or neck. That way your phone can't sink if dropped in the ocean!
The case still enables using your camera for underwater photos. Some designs have built-in screen protectors for extra scratch defense. Get a case in a bright color to easily spot your phone. Don't risk getting caught without this beach trip necessity!
2. External Battery (Power Bank)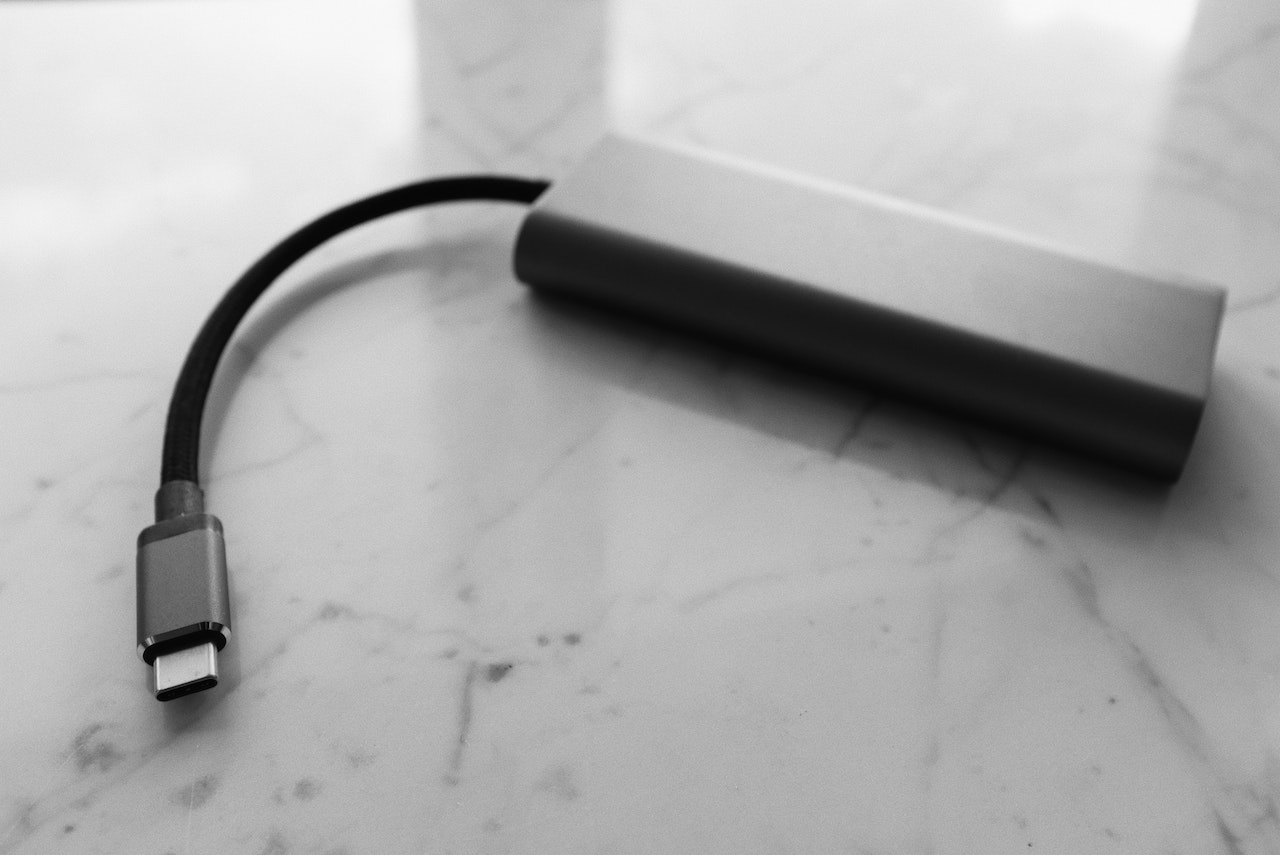 Another beach tech essential is a portable external battery. When you're snapping pics nonstop, constantly checking maps, or uploading to social media, battery life drains fast. And don't get me started on how "much" time batteries resist after a year from purchasing your phone (yes, mine, a renowned brand, lasts less than 12 hours – WITHOUT talking non-stop or playing or listening to music.)
An external battery prevents your phone from dying midday or missing those epic sunset shots.
Look for a lightweight, compact power bank with at least 20,000 mAh capacity for multiple full charges. Ensure it's compatible with your device. Chargers with integrated cables eliminate fumbling with cords.
Choose a rugged, waterproof charger that won't short-circuit from beach splashes. Models with power indicator lights let you monitor the status. Wireless charging capability is a bonus for quick charging without wires.
Keep your portable charger in your beach bag so you can discreetly repower your phone on the go. Don't lose a moment of your vacay to dead battery blues!
3. Inflatable Drink Holder
Holding a cold beverage in hand all day at the beach gets old fast. You need both hands free for activities anyways! Bring an inflatable drink holder to float cans, bottles or cups right in the water with you.
Look for a double drink holder that can carry two beverages at once. The floating tube design should keep them upright to prevent spilling. Make sure the material is durable and stretchy for a snug grip around different cup sizes.
Consider a holder with bungee cord attachment so you can secure drinks while swimming or doing water sports. Some holders have built-in coolers or fit around Yeti Rambler cups. Fun patterns and colors add flair.
Inflatable drink holders free up your hands while keeping hydration close at hand in the ocean or pool. Never risk a rogue wave toppling your margarita again!
Obviously, this beach accessory is not for every occasion – but it may come in handy for many people.
4. Sand-Proof Phone Case
Your smartphone is undoubtedly a valuable tool for capturing breathtaking beach moments. However, sand and water can pose a significant threat to its functionality.
If you do not use a waterproof case, you could consider a sand-proof phone case. This is an ingenious solution that allows you to take photos, send texts, and even answer calls without exposing your device to potential damage.
Whether you're snapping sunset shots or indulging in beach selfies, your phone remains protected.
You can opt for a phone case with a lanyard or wrist strap for easy access and peace of mind. 
5. Insulated Water Bottle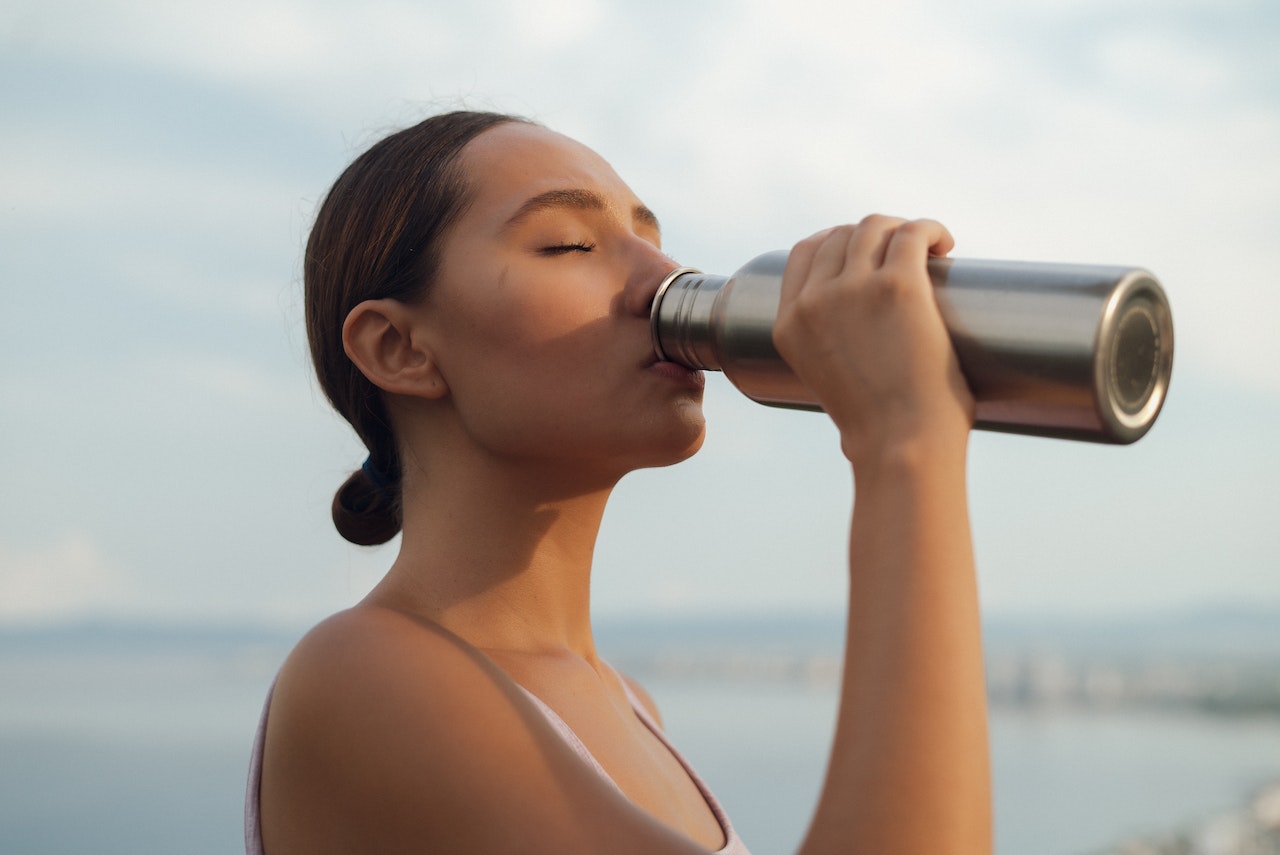 Staying hydrated is crucial during a beach vacation, but warm water can be far from refreshing.
An insulated water bottle is a lesser-known gem that keeps your drinks cold for hours, even under the scorching sun. You can enjoy icy-cold water, refreshing iced tea, or chilled fruit-infused beverages while lounging by the waves.
Say goodbye to lukewarm drinks and hello to hydration perfection. Consider a bottle with a built-in fruit infuser for a flavourful twist on plain water. You can also just add lemon slices or mint to your bottle for extra flavour.
6. Snacks/Fruits
Especially if you are having a beach vacation with kids, one of the must-have beach vacation essentials is… fruits/snacks.
Now, don't get me wrong. Sunbathing is not a picnic.
But you may want to have a banana, a peach, or something similar for the child. Or a few biscuits – a small package.
7. Cooling Towel
The midday sun can sometimes feel relentless. But sometimes, the heat is too much to handle even earlier. A cooling towel is a brilliant solution to beat the heat and stay comfortable and one of the beach products you didn't know you needed.
These towels are designed to retain moisture and provide cooling relief when draped around your neck or over your shoulders. The cooling effect can last for hours, helping you stay refreshed even on the hottest days.
You can choose a lightweight and compact cooling towel that can easily fit into your beach bag. 
8. Packable / Inflatable Daybed
Lounge in comfort with an inflatable or packable daybed designed just for beach bumming. Your back will thank you after hours stuck in a low beach chair.
Look for lightweight, portable mattresses with built-in head/back support and cupholders. Breathable mesh fabrics feel cooler in the sun versus foam mats. Make sure the daybed is mildew-resistant and dries quickly if wet.
For ultimate portability, get an inflatable daybed under 5 lbs that folds to pocket size. Look for durable PVC that won't stretch out over time. Or choose a roll-up padded mat secured with straps. Avoid plastic smells that linger in the heat.
With a plush personal island, you can truly unwind at the beach or pool. No more sand in awkward places either! Your dreamy cabana awaits.
Obviously, this beach item is not for every beach occasion – but…
9. Portable Mini Fan/ Hand Fan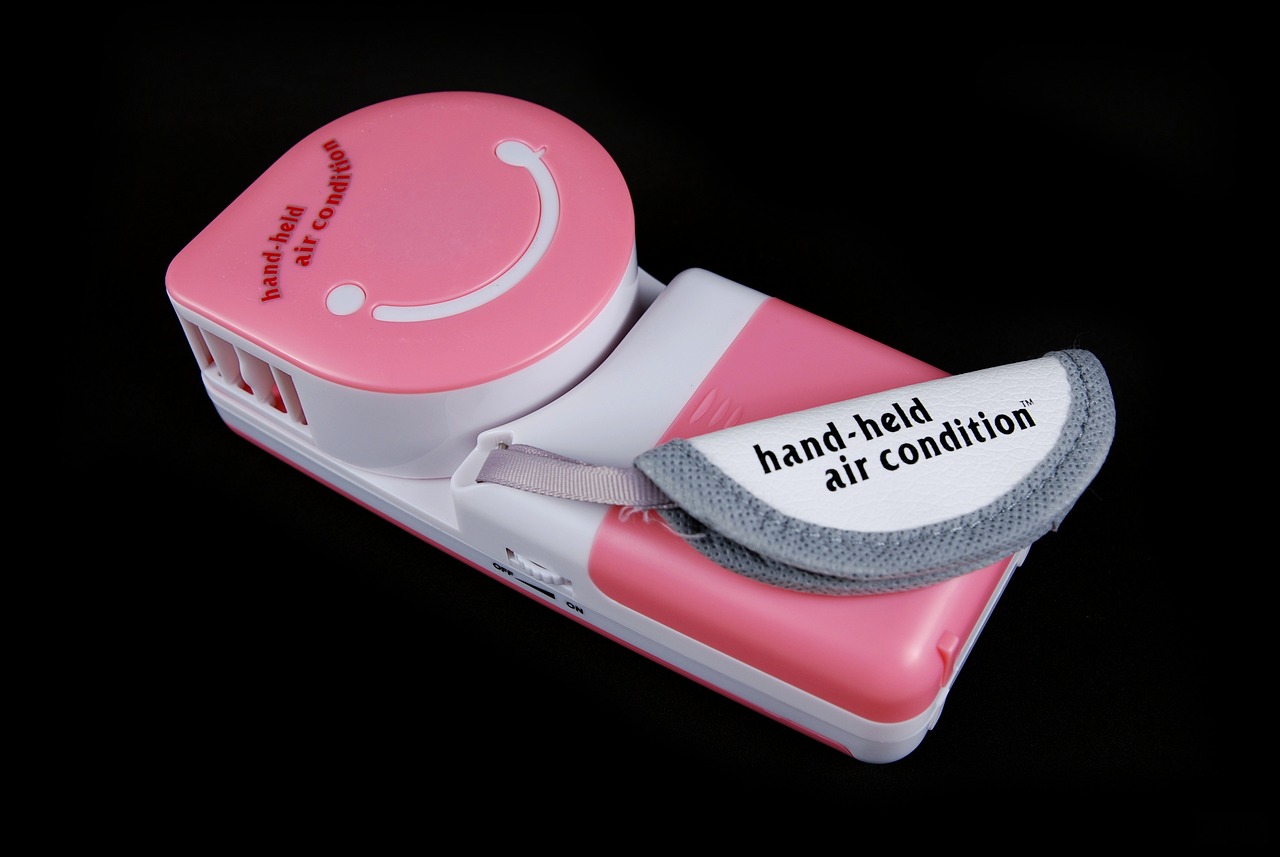 A portable mini fan might not be on your packing list, but it's a clever accessory to have on a scorching beach day. These small fans are battery-operated and provide a gentle breeze that can make a world of difference.
Whether you're lounging under an umbrella or reading a book, this little fan can help keep you cool and comfortable. 
I admit I prefer a hand fan and I usually have one with me everywhere I go all summer long.
10. Inflatable Mattress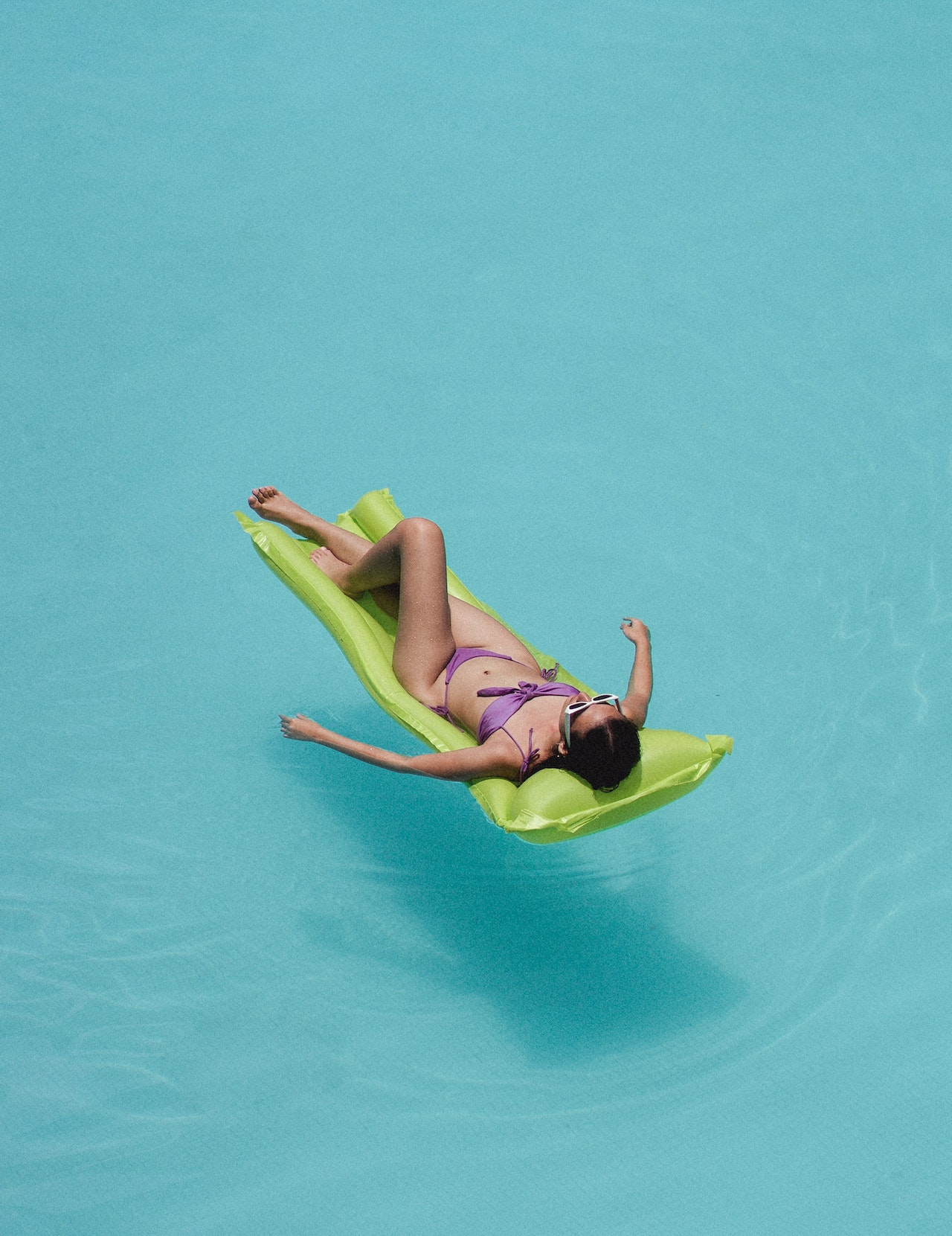 Skip sand creeping into uncomfortable spaces by blowing up your own mattress haven right on the beach. A portable, inflatable mattress creates cushy lounging and snoozing comfort away from crowded towels and chairs.
Choose a lightweight air mattress no thicker than 6 inches for easy inflation. Look for durable, puncture-resistant PVC that withstands sun and sand exposure. Built-in pillows provide nap-ready relaxation. Waterproof designs can even float right in the ocean!
With a private beach mattress, you can bliss out all day catching rays without etching imprints into your back. Talk about beach bum luxury!
11. Baby Powder
Strange as it may seem, baby powder is a secret beach weapon for tackling two uncomfortable woes – chafing and sandstick. Just sprinkle this talc absorber onto the skin before sunscreen to keep sensitivities smooth and minimize clingy granules.
The ultra-fine powder helps soak up moisture and reduces friction that leads to chafing on inner thighs and under swimsuit seams. Bonus – its fresh scent outperforms sweat and ocean funk.
Baby powder also works like a magnet pulling sand away from your skin so it brushes off versus sticking everywhere. No more grit lingering in awkward crevices and clothes! Just don't inhale powders containing talc.
With this old-school nursery item, you can bare more while bearing less irritation and mess. Chill in the sand in confidence with smooth, sand-free skin! 
Unexpected Beach Essentials for Next-Level Vacationing
Don't let missing "extras" put a damper on your coastal getaway. With this beach packing list, you can avoid vacation pitfalls while discovering handy products guaranteed to enhance your beach days.
Make playtime more fun with floating drink holders in tow. Save memories safely in a waterproof phone case. Keep devices charged on the go with a portable power bank. Relax in total comfort on your own inflatable oasis.
Take your beach trip from meh to amazing with game-changing gear you didn't know you were lacking. No more scrambling to shield drinks from waves or numb arms from snoozing flat on your towel. The beach is for building sandcastles and admiring the sunset – not battling avoidable headaches.
These out-of-the-box essentials solve common beach problems you never considered. Don't waste precious ocean time contending with dead phones, sore backs, or spilled mai tais. The less stress, the more your mind can unwind.
With all your beach bases covered, you're free to soak up the surf, laughter, and simple pleasures that beach vacations are all about. Build memories with friends and family while basking in the salt-kissed air and rhythmic waves.
Let these not-so-obvious secrets enhance your coastal escape to remember whether you are going to a secret beach or popular spots (like these in Western Australia.) You can break out the bubble guns, capture stunning seascapes, and party from dawn to dusk armed with this insider beach trip knowledge. Just try not to doze off dreaming about your next getaway before this one ends!