Sierra weekend forecast: Temps stay low, chance of thunderstorms
2 min read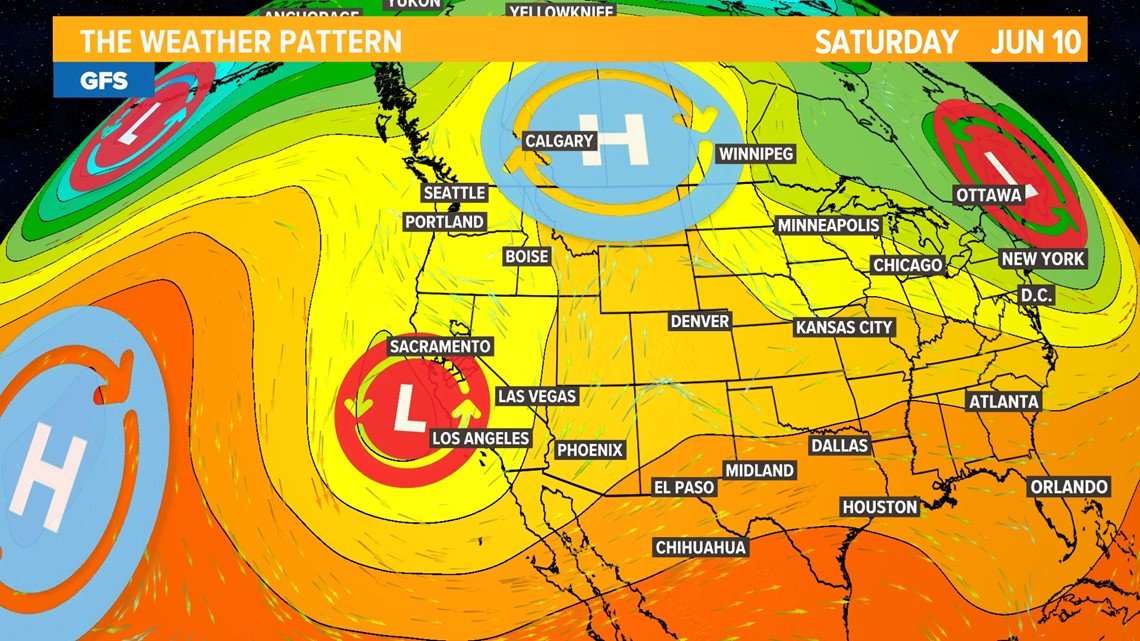 A low pressure system hanging over the coast will keep things cool while raising rain chances
SACRAMENTO, Calif. —
Apart from the first weekend of June, this month has started off mild and will continue to be that way through this weekend and into next week. 
The presence of persistent low-pressure systems following last weekend's heat has dropped temperatures below climatological normal and even introduced daily afternoon thunderstorms in the Sierra, dropping up to an inch of rain in some areas. 
By Sunday, the system will be over the Central California coast and that is when rain chances will be highest across the state.
This weekend may be cool for June standards but the weather will still be excellent. The medium range weather models are hinting at near normal to slightly above average temperatures next weekend so enjoy the beautiful weather while it's still here.
Temperatures in the Sierra will remain below average as well, with highs in the 60s and 70s.
The main story in the Sierra will be thunderstorms, as it has been for much of the last few weeks. The presence of unstable air and high moisture levels point to the potential for heavy downpours and flash flooding in areas where storms pop up, especially due to ongoing snowmelt concerns. 
Other threats that will be present thanks to the thunderstorms will be periods of gusty winds, small hail, and lightning. When thunder roars, head indoors!  The American Hiking Society recommends finishing hikes before noon to limit risk of getting caught in a thunderstorm.
ABC10: Watch, Download, Read