The Ultimate Northern California Road Trip Itinerary (2023 Guide)
17 min read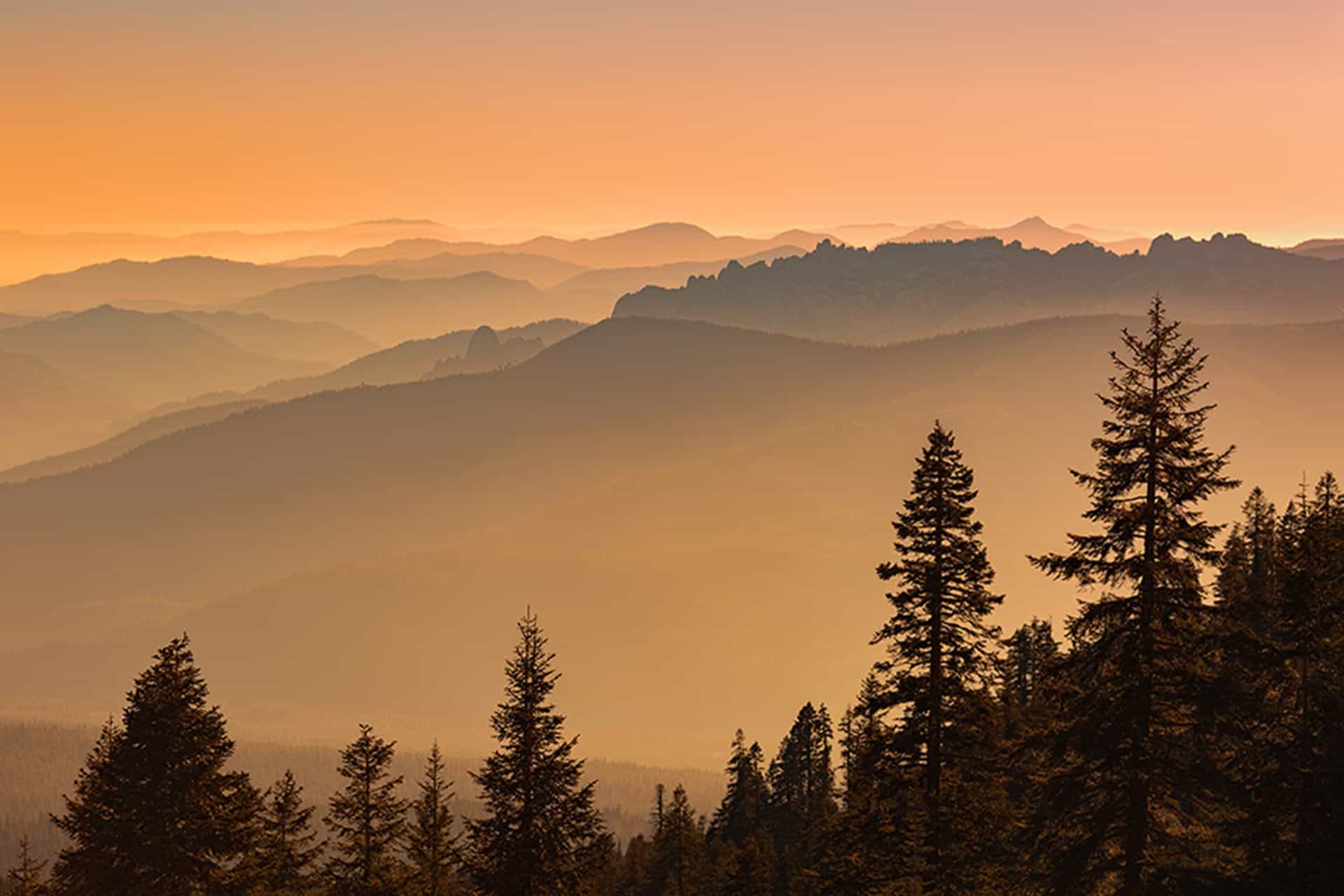 Looking for the perfect Northern California road trip? This ultimate road trip itinerary takes you through the top destinations in Northern California!
As one of the biggest and most diverse states in the USA, California is packed with natural beauty, history, and culture.
One of the best ways to fully experience the wonders of the Golden State is on a road trip! This article will focus on an incredible Northern California road trip itinerary that will help you see the best of the area.
Northern California is incredibly special, and it varies slightly from the warm and sunny Southern California. From the bustling cities of San Francisco and Sacramento to the quaint beach towns along the rugged coast, Northern California has so much to offer travelers.
From touring world-renown wine countries to exploring the wide range of national and state parks, lovers of nature, cuisine, art, and culture will have a blast on this Northern California road trip.
See unique natural landmarks like Burney Falls, Lassen Volcanic National Park, and the iconic Redwoods National Park. Soak in hot springs, hike to the Point Reyes Lighthouse, or go camping and backpacking in one of the many beautiful California state parks.
This Northern California road trip itinerary encompasses all the highlights of the area, and organizes them into a convenient driving route so you can explore the state with ease!
Read Next: Check out our post on all of the other top things to do in Northern California!
How To Get Around Northern California
The easiest way to complete this Northern California road trip itinerary is by renting a car. If you don't already have a car, your best bet is renting one in San Francisco.
This road trip will start and end in San Francisco, so you can easily explore the city and then rent a car when you're ready to hit the road.
This Northern California itinerary visits some remote places that don't have direct public transport, so a car is definitely the best way to explore. You can easily return your rental car back to its original location in San Francisco when the road trip is finished!
The best way to get around is to rent a car and explore on your own! We recommend Rental Cars, which has the largest range of vehicles for the best value on the market.
Where To Stay On Your Northern California Road Trip
Throughout your Northern California trip, there are lots of accommodation options. Even in the national and state parks, lodgings are plentiful.
Because this road trip itinerary is quite flexible, you can choose where you want to spend the night and for how long. Booking.com or Airbnb are great options for finding accommodation in each location.
You can also camp in many places, or try the road trip with a campervan so you can sleep in your vehicle. Be sure to check any national and state parks websites for a full list of campgrounds and regulations on this road trip!
If you're looking for an awesome place to stay in Port Stephens, we personally love using Airbnb. If you've never used the platform before, sign up using this link to get USD$35 off your first booking.
How Long Do You Need For A Northern California Road Trip?
We recommend about two weeks for this Northern California road trip. You could probably visit all the destinations listed in about one week if you wanted to, but it's better to take your time and really soak it all in.
Some destinations require more time to explore, such as Yosemite National Park, Lake Tahoe, and San Francisco. You could easily spend 3-7 days in each of these locations and stretch your Northern California road trip into 3 weeks or more.
But the time frame of this Northern California road trip is flexible, so feel free to modify or change it however you want. To give you an idea of the time and distance of the road trip, here are some approximate stats about the route we've mapped out:
Total Driving Distance: 1,520 miles or 2,460 kilometers
Total Driving Time: 32 hours
These stats are just for driving from destination to destination. Each traveler's actual Northern California road trip may differ depending on any side trips or modifications you make. But use this as a rough guide and feel free to create your own Northern California road trip itinerary that suits you!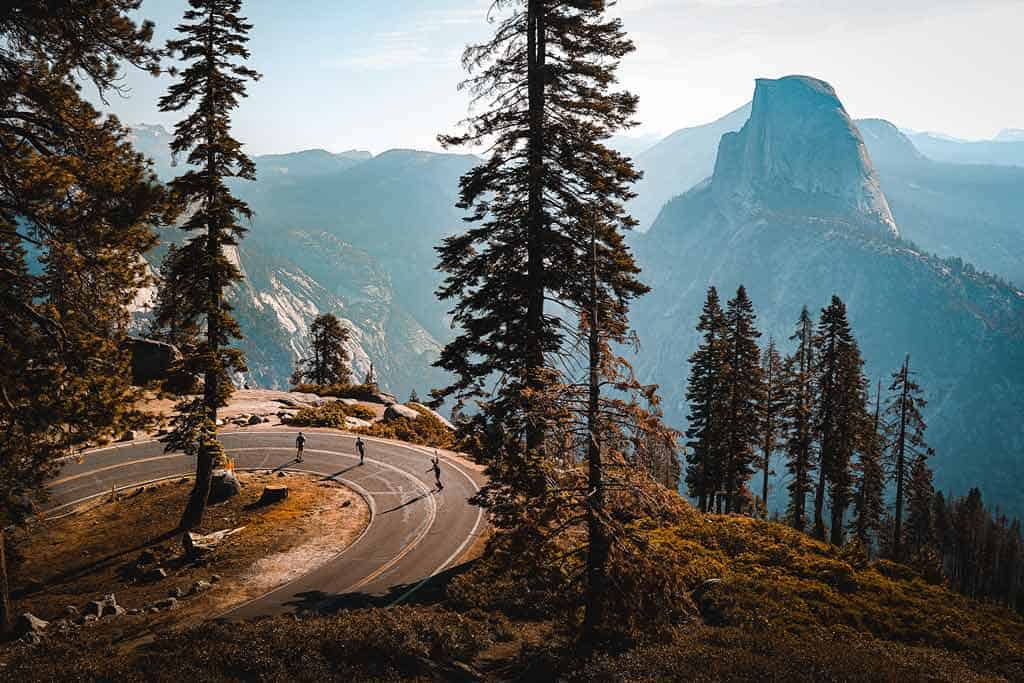 Find more things to do in the Golden State with our complete list of the best things to do in California!
The Ultimate Northern California Road Trip Itinerary
Let's dive into this ultimate Northern California road trip itinerary! Beginning in San Francisco, spend some time admiring the Golden Gate Bridge, Fisherman's Wharf, and other highlights of this iconic city.
Then grab your rental car and continue on towards the area's top wine countries, national parks, and lakes. You'll head east towards the Nevada border, then loop up towards the Oregon border before returning to the West Coast and driving back down to San Francisco.
Stop 1: San Francisco
You'll begin your Northern California road trip in the mighty city of San Francisco. This vibrant and iconic metropolis is known for its stunning natural beauty, diverse culture, and technological innovation.
Before you set off on your road trip, be sure to spend at least a few days enjoying all that San Francisco has to offer. Make sure you see the iconic Golden Gate Bridge, which spans the entrance to San Francisco Bay and offers breathtaking views of the city skyline.
Other attractions in addition to the Golden Gate Bridge include the former prison, Alcatraz Island, and the windy and scenic Lombard Street.
For art enthusiasts, the San Francisco Museum of Modern Art showcases an impressive collection of contemporary and modern art, while the de Young Museum in Golden Gate Park offers a blend of American art and international exhibits.
The city's diverse neighborhoods each have their own unique character and attractions. The vibrant Mission District is a hub of culinary delights, boasting an array of international cuisines, colorful murals, and trendy boutiques.
Fisherman's Wharf is a bustling waterfront area known for its fresh seafood, lively street performers, and iconic attractions like Pier 39 and the historic cable cars.
With its captivating blend of coastal charm, cultural richness, and technological innovation, San Francisco is the perfect place to begin any Northern California road trip.
Plan your stay with our 3 Days In San Francisco Itinerary!
Stop 2: Napa Valley
Driving time from San Francisco: 1.5 hours
After experiencing the best of San Francisco, head to what is arguably the top wine region in the USA: Napa Valley. Renowned for its picturesque vineyards, rolling hills, and Mediterranean-like climate, Napa Valley is a true gem of Northern California.
With over 400 wineries and many miles of hiking and biking trails that wind through the lush landscapes, you'll have a blast soaking in the luxury and tranquility of Napa.
Wine tasting is, of course, the top activity to try here. Book a guided wine tour so you can learn about the local delicacies and boutique wineries from a local!
In addition to wine tasting, you can also enjoy food and culture while visiting Napa Valley. The region is home to renowned culinary institutions, attracting top chefs from around the world.
Visitors can treat their taste buds to exceptional farm-to-table cuisine, sample artisanal cheeses and olive oils, or attend culinary events and food festivals that showcase the region's gastronomic delights.
Napa Valley also hosts a variety of cultural events throughout the year, including music festivals, art exhibitions, and theater performances. For those seeking relaxation, the valley's natural hot springs and world-class spas provide the perfect retreat to unwind and rejuvenate.
Stop 3: Sonoma Wine Country
Driving time from Napa Valley: 50 minutes
Right next to Napa is another iconic wine country in Northern California, Sonoma Valley. These two locations are so close that you can choose to just visit one or the other. But if you're a real wine lover, you may want to spend at least one full day in both places!
With its rolling vineyards, historic villages, and cultural landmarks, Sonoma Valley offers a rich tapestry of flavors and experiences for wine enthusiasts and travelers alike. The region is home to hundreds of wineries, ranging from boutique family-owned estates to renowned producers.
The valley's natural beauty is also a major draw, with opportunities for outdoor activities such as hiking, biking, and hot air balloon rides, allowing visitors to immerse themselves in the scenic splendor of the region.
Sonoma Valley's rich history and cultural heritage further enhance its appeal. Sonoma County is dotted with charming towns and historic sites where visitors can explore adobe buildings, mission churches, and museums that showcase the region's past.
Sonoma State Historic Park is the center of the area's history, so this is a great place to learn about the culture, architecture, and traditions of Sonoma County.
Stop 4: Sacramento
Driving time from Sonoma Valley: 1 hour and 25 minutes
Once you've had your fill of wine tasting, head to the dynamic city of Sacramento. As the capital city of California, Sacramento blends a rich history with modern amenities.
Sacramento's historical significance is evident in its well-preserved Old Sacramento district, which showcases the city's Gold Rush heritage through its charming wooden sidewalks, historic buildings, and museums. Hop on a Gold Rush River Cruise to learn more about the history as you sightsee down the Sacramento River!
The city also boasts a vibrant arts scene, with numerous galleries, theaters, and performance venues that host a variety of events, including art exhibitions, live music, and theater productions.
For outdoor enthusiasts, Sacramento offers ample opportunities for recreational activities. The American River Parkway provides miles of trails for hiking, biking, and jogging, while the rivers offer options for boating, kayaking, and fishing.
Travelers can easily spend up to 3 days in Sacramento, but there is much more to explore on this Northern California road trip. One or two days in the city is sufficient because next you're heading out to some of the most stunning national parks and lakes in Northern California!
Find more things to do in Sacramento here!
Stop 5: Yosemite National Park
Driving time from Sacramento: 3.5 hours
The next stop on your Northern California road trip itinerary is one of the country's most beloved national parks.
Yosemite National Park, located in the majestic Sierra Nevada Mountains of California, is a natural wonderland that captivates visitors with its awe-inspiring landscapes and untouched wilderness.
Spanning over 750,000 acres, Yosemite is famous for its towering granite cliffs, cascading waterfalls, ancient sequoia groves, and abundant wildlife.
The park's crown jewel is the iconic Yosemite Valley, a glacially-carved valley that boasts breathtaking vistas such as El Capitan, Half Dome, and Bridal Veil Falls.
Hiking trails crisscross the park, offering opportunities for both casual strolls and challenging treks. From the misty meadows of Tuolumne Meadows to the serene beauty of Glacier Point, Yosemite's diverse ecosystems and geological formations provide endless exploration.
Whether it's rock climbing, camping, wildlife spotting, or simply basking in the tranquility of nature, Yosemite National Park offers an unforgettable experience for outdoor enthusiasts and nature lovers.
No Northern California road trip is complete without a visit to Yosemite National Park!
Stop 6: Lake Tahoe
Driving time from Yosemite National Park: 5 hours
After exploring Yosemite Valley, set aside a full day to travel from there to Lake Tahoe. It's a 5-hour drive, but after all the hiking and adventuring you may need a bit of R&R.
Enjoy a leisurely drive through the western side of Northern California, then get ready to explore another natural wonder!
Lake Tahoe is a pristine alpine lake that enchants visitors with its crystal-clear turquoise waters and dramatic mountain scenery. Spanning over 190 square miles, Lake Tahoe is not only the largest alpine lake in North America but also one of the most beautiful.
The lake's azure blue waters are surrounded by jagged mountain peaks, lush forests, and sandy beaches, creating a breathtaking backdrop for outdoor adventures and relaxation.
Whether it's kayaking or paddleboarding on the lake's calm waters, hiking through the scenic trails that line the shoreline, or simply lounging on the beach, Lake Tahoe offers an array of recreational activities for visitors to enjoy.
One of the highlights of Lake Tahoe is Emerald Bay State Park, a natural gem with stunning emerald-green waters. Book a boat cruise of Emerald Bay and South Lake Tahoe to cover more ground while sightseeing in this beautiful place.
Tahoe City is the urban hub of the area. If you're looking for places to stay, dine, or buy supplies, Tahoe City is a great place to base yourself for your explorations of Lake Tahoe.
In the winter, the region transforms into a winter wonderland, attracting skiers and snowboarders to its world-class ski resorts, such as Heavenly, Squaw Valley, and Northstar, where they can carve through fresh powder and take in panoramic views of the frozen lake.
Stop 7: Lassen Volcanic National Park
Driving time from Lake Tahoe: 3.5 hours
Next on your epic Northern California road trip itinerary is Lassen Volcanic National Park. This geologically diverse and visually striking national park showcases the remnants of volcanic activity in Northern California.
The park is home to Lassen Peak, an active volcano and the southernmost peak in the Cascade Range, which offers breathtaking views from its summit.
Visitors can explore a range of volcanic features, including steaming fumaroles, bubbling mud pots, and colorful hot springs, all within the park's hydrothermal areas.
Lassen Volcanic National Park also boasts beautiful mountain lakes, meadows filled with wildflowers, and dense forests that provide opportunities for hiking, camping, and wildlife watching.
From the dramatic landscapes to the unique geological formations, Lassen Volcanic National Park is definitely worth a stop on any Northern California road trip itinerary!
Stop 8: MacArthur Burney Falls Memorial State Park
Driving time from Lassen Volcanic National Park: 1 hour
The natural wonders just keep coming on this Northern California road trip! From Lassen Volcanic National Park, head north to one of the state's best state parks: MacArthur Burney Falls Memorial State Park.
Surrounded by towering evergreen forests, MacArthur Burney Falls Memorial State Park offers a tranquil escape from the hustle and bustle of everyday life.
Burney Falls is undoubtedly the highlight of this beautiful state park. The magnificent 129-foot waterfall never fails to amaze visitors with its cascading beauty and crystal-clear waters.
Fed by underground springs, Burney Falls is surrounded by lush greenery and moss-covered cliffs, offering a serene and picturesque setting for nature lovers and photographers to enjoy.
Once you've admired Burney Falls and the surrounding nature of one of the top state parks in Northern California, hit the road again and continue your road trip!
Stop 9: Lava Beds National Monument
Driving time from Burney Falls: 1 hour and 45 minutes
Your Northern California itinerary continues as you head north toward the Oregon border. Stop for the day at Lava Beds National Monument, a fascinating destination that showcases more of the region's volcanic history.
The monument is home to a vast network of lava tube caves formed by ancient volcanic eruptions, offering visitors an opportunity to explore these otherworldly underground formations.
As visitors navigate through the labyrinthine passages, they can marvel at the intricate lava formations, ice formations, and diverse geological features.
Additionally, Lava Beds National Monument boasts an abundance of cultural and historical significance, with numerous Native American rock art sites and the presence of the Modoc War battlefields, providing a rich tapestry of human history.
With its captivating geological wonders and cultural heritage, Lava Beds National Monument offers an unforgettable adventure for those seeking to delve into the region's volcanic past and connect with nature and history here.
Stop 10: Shasta Trinity National Forest
Driving time from Lava Beds National Monument: 1 hour
It's time to take your Northern California road trip back south toward the magical Shasta Trinity National Forest. Encompassing over 2.2 million acres of stunning natural beauty in Northern California, Shasta Trinity National Forest has mountains, valleys, trails, hot springs, and more.
Hikers and backpackers are spoiled for choice with an abundance of spectacular trails to explore. The Pacific Crest Trail winds through the forest, offering breathtaking views of the surrounding mountains and valleys.
For a more challenging adventure, the Mount Shasta Summit Trail provides an opportunity to conquer the majestic peak.
Lake Shasta is a magnificent reservoir renowned for its beauty and recreational opportunities. With over 365 miles of scenic shoreline, Lake Shasta offers abundant opportunities for boating, fishing, water skiing, and swimming.
There are some great lodges and hotels near Lake Shasta, or you can stay at one of the many popular campgrounds in the forest including McBride Springs Campground, Fowlers Campground, and Panther Meadows Campground.
Stop 11: Redwood National Park
Driving time from Shasta Trinity National Forest: 3 hours
Continue your exploration of California's majestic forests by heading toward the coastal redwoods. Located near the Northern California coast, Redwood National Park is a sanctuary of ancient giants and awe-inspiring beauty.
Renowned for its towering coastal redwood trees, the tallest trees on Earth, Redwood National Park offers a majestic and serene atmosphere. It's definitely a highlight of any Northern California road trip.
Hiking trails like the Lady Bird Johnson Grove Trail and Tall Trees Grove Trail lead visitors through lush forests of towering redwoods, providing an up-close experience with these magnificent giants.
For breathtaking viewpoints, the overlooks along the Newton B. Drury Scenic Parkway and the Klamath River Overlook offer stunning vistas of the rugged coastline and the convergence of the forest and the sea.
With its enchanting trails and mesmerizing viewpoints, Redwoods National Park is an unparalleled destination for nature lovers exploring California.
Stop 12: Trinidad State Beach
Driving time from Redwood National Park: 25 minutes
After hiking amongst the redwoods, get ready to soak in more of that salty Pacific Ocean air on the Northern California coast. The next stop on your road trip itinerary is Trinidad State Beach, known for its dramatic cliffs, beautiful sandy shores, and crystal-clear waters.
Visitors can stroll along the shoreline and search for seashells, watch seabirds soar overhead, or simply bask in the tranquility of the coastal scenery.
This beach is a hidden gem that invites visitors to relax, connect with nature, and immerse themselves in the serene landscape of the Northern California coast.
You only need to spend a short time here as there isn't much to do besides relax by the beach. But it makes a nice break from driving on your Northern California road trip!
Stop 13: Humboldt Redwoods State Park
Driving time from Trinidad State Beach: 1 hour and 20 minutes
After enjoying the beach, you can explore even more magnificent redwood trees if you want! Humboldt Redwoods State Park is a bit further south than the famous Redwoods National Park, but it offers a similar experience.
If you're short on time or you're not that interested in redwoods, you can choose one of the two parks to explore. But if you do have time, Humboldt Redwoods State Park is absolutely worth it!
Spanning over 53,000 acres, the park is home to more of California's iconic Redwoods, including the famous "Avenue of the Giants" where towering redwoods line the scenic drive.
The park offers a variety of hiking trails, such as the Founders Grove Trail and the Rockefeller Loop, which wind through towering groves, fern-filled canyons, and meandering rivers.
Visitors can marvel at the sheer grandeur of the redwoods, take in the peacefulness of the forest, and witness the intricate interplay of light and shadows filtering through the dense canopy.
Stop 14: Fort Bragg
Driving time from Humboldt Redwoods State Park: 2 hours
Continue south down California's west coast as you make your way back toward San Francisco. Your next stop is Fort Bragg, a charming coastal city located in Mendocino County. With its dramatic coastal scenery, Fort Bragg offers a tranquil retreat for beach lovers and nature enthusiasts alike.
The city's iconic Glass Beach, known for its shimmering sea glass scattered along the shore, is a popular attraction that showcases the beauty of nature's transformation.
Visitors can also explore the Mendocino Coast Botanical Gardens, wander along the scenic Noyo Headlands Park trail, or embark on a scenic coastal drive along the Pacific Coast Highway.
Fort Bragg is a coastal gem that invites visitors to relax, connect with nature, and enjoy the laid-back atmosphere, and it's a convenient stop on your Northern California road trip itinerary.
Stop 15: Point Reyes National Seashore
Driving time from Fort Bragg: 3 hours and 45 minutes
From Fort Bragg, you'll continue south along the route of the Pacific Coast Highway until you reach Point Reyes National Seashore. This protected nature preserve is one of the final stops on your Northern California road trip itinerary!
Point Reyes National Seashore is known for its rugged cliffs, idyllic beaches, and expansive grasslands. The Point Reyes Lighthouse is an iconic landmark here, as is the scenic Cypress Tree Tunnel.
Visitors can explore the wide variety of hiking trails that wind through the park, such as the famous Tomales Point Trail, which offers lovely views of the ocean and the chance to spot tule elk.
The Chimney Rock Trail also offers lovely views of Drakes Bay and the Northern California coastline.
Hiking, biking, kayaking, whale watching, and birdwatching are all common ways to pass the time in the stunning Point Reyes National Seashore.
Stop 16: Muir Woods National Monument
Driving time from Point Reyes National Seashore: 1 hour and 15 minutes
After soaking in the views at the seashore, there is one more stop on your Northern California road trip before you return to San Francisco.
Located just north of the city, Muir Woods National Monument offers travelers the chance to connect with nature and witness the grandeur of more giant trees.
Named after renowned naturalist John Muir, the monument is home to a pristine coastal redwood forest, where towering trees reach heights of over 250 feet and create an enchanting atmosphere.
As visitors stroll along the well-maintained trails, they are surrounded by the quiet serenity of the towering redwoods, with rays of sunlight filtering through the dense canopy above.
Return To San Francisco
Once you've seen the best of the Muir Woods National Monument, it's time to head back to San Francisco and return your rental car.
You've probably gathered that this Northern California road trip itinerary can be modified or completed in reverse. There is no right or wrong way to explore the beautiful Golden State, and this road trip itinerary certainly doesn't cover all of the state's wonders.
But we've tried to create a good starting point for exploring Northern California! There is so much beauty here, and there are plenty of amenities along this driving route that make any road trip convenient and fun.
DISCLAIMER: Some of the links in this article are affiliate links, which means if you book accommodation, tours or buy a product, we will receive a small commission at no extra cost to you. These commissions help us keep creating more free travel content to help people plan their holidays and adventures. We only recommend the best accommodations, tours and products that ourselves or our fantastic editorial team have personally experienced, and regularly review these. Thanks for your support, kind friend!