Tips for when to book holiday travel from NerdWallet
7 min read
While it may still be early fall, the time to figure out your holiday travel is here. From flights to hotel stays to finally taking that trip to Europe to visit the Christmas markets, travel costs can add up.
On the latest episode of PennyWise, host Nat Cardona is joined by Sally French  of NerdWallet with tips when to start booking your travel for the holidays.
Read more on NerdWallet here!
More tips to save money while making travel arrangements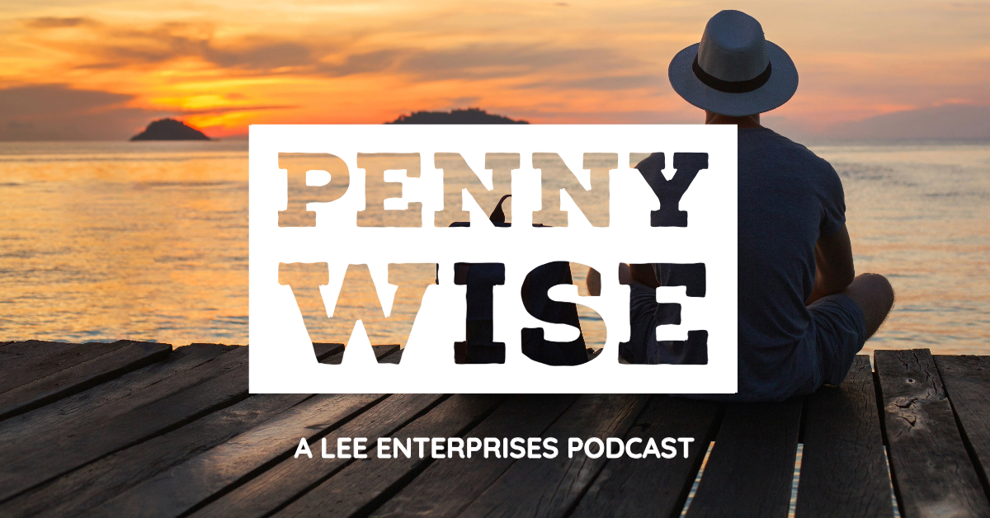 Want to travel around but don't have a travel buddy? A solo vacation can come with added costs, but a NerdWallet expert has tips to help you save money!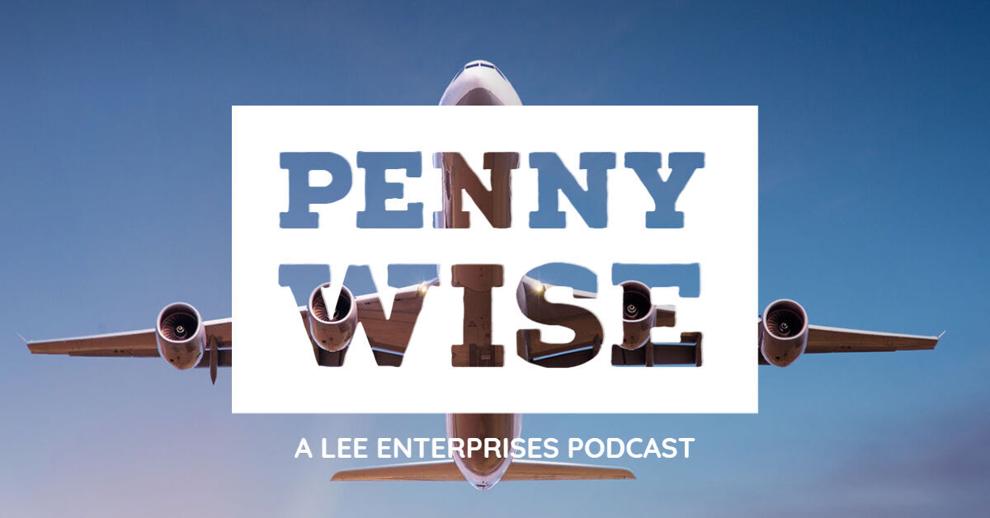 Winter travel — especially during the holidays — can be trying on both your patience and your pocketbook. Use these tips to plan ahead!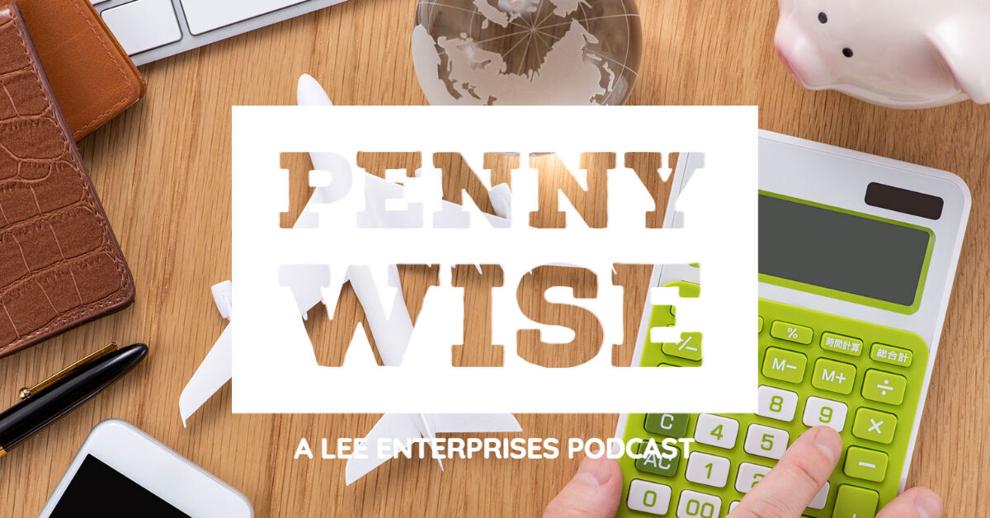 Travel is the fastest growing segment of the "buy now, pay later" purchasing trend. It may work for some, but there are some big pitfalls, too.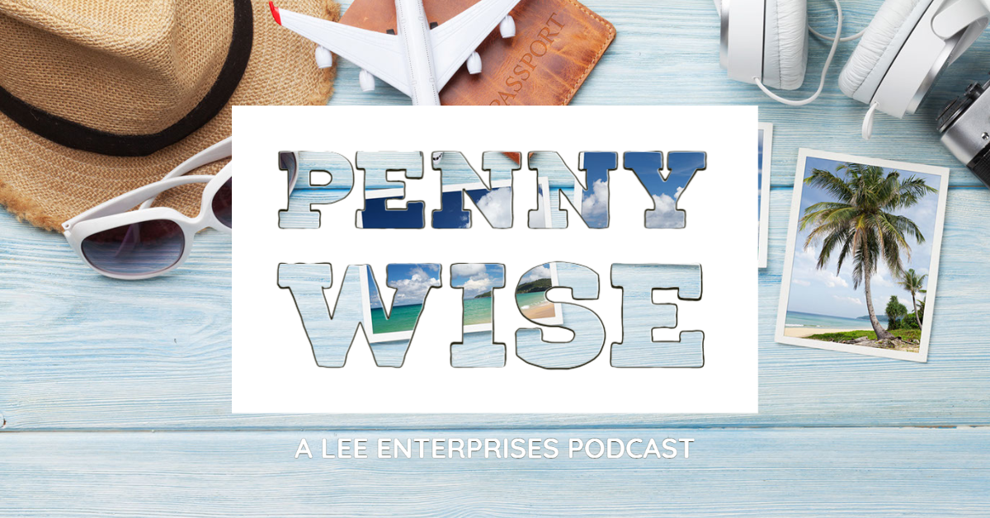 Who knew that summer vacations could be so much work? PennyWise has tips to help you save money before you leave home.
Note: The following transcript was created by Adobe Premiere and may contain misspellings and other inaccuracies as it was generated automatically:
Welcome to Pennywise Lee Enterprises podcast. I'm your host, Nat Cardona. 
It may be the very start of fall, but if you plan to travel for the holidays, now is the time to do your research and pull out your wallet. We have Nerdwallet travel rewards expert Sally French here with some tips to save on holiday travel this year. Okay, so talking about holiday travel, you know, as people look towards the next couple of months, you've got Thanksgiving and then it seems around Christmas, people are flying here, they're everywhere. Is there any advantage to last minute flights? I know that last year that was a big thing.
Yes. In general, booking last minute flights is not something you should bank on. We typically see last minute hotel deals because hotels just want to fill up whatever available rooms that they have. But that's not really the case with airfares because people would be desperate to book a last minute flight. We actually see airfares get more expensive last minute.
So I don't want to completely write off the idea that you won't find a great last minute airfare. But the reality is you should plan to book your airfare now, especially for holiday travel there.
So a lot of that would entail tracking prices. So let's go into that.
Yes. So there are a number of apps that make it pretty easy to track your prices. One of the great ones is Google flights. And Google flights has a bunch of individual features that can make this helpful. So Google flights has a calendar display that will show the flight prices across all the airlines for any day of that month.
This is great for people who want to fly, let's say, for the holidays, but are flexible. If they fly out on Tuesday or Thursday, they don't really care. Google Flights Calendar View makes this really easy. Another thing that you can do is if you know you want to fly a specific airport, which is pretty common. If you're going to visit family for the holidays, you can enter in that airport versus your home airport.
And Google flights will send you an alert when it sees that airfares are cheaper than usual to that destination.
I am a huge believer in that calendar layout that you just mentioned. There's nothing more beautiful in my like, planning mind when it's you know, this says 380 on Tuesday and then a week later on a Friday, it's whatever, 300. I just love the breakdown. It's just all it's so neat how they do it right.
And, you know, you would be so surprised at how much the price is different just by adjusting your flight by a couple of days. And there are just a lot of people who automatically assume they're going to fly out one day because they think that's most convenient for them. But when you realize maybe extending by one day could save you $200 times all for people in your family, then this can be a huge savings.
So don't overlook that calendar view and see if you can change your trip gates by just one or two days to possibly save money.
Sure. And I just kind of want a ground back here. So for Thanksgiving, when would be a good time to book for that long weekend?
Yes. So definitely I would recommend booking that Thanksgiving travel by mid-October at the latest. However, Nerdwallet in general recommends booking travel 1 to 3 months out, and the reality is for the holidays, people should probably. But even earlier, we know that more people are planning to travel for the holidays this year versus last. And holidays are one of the busiest days to fly.
In fact, in each of the past four years, the Sunday after Thanksgiving was the most crowded day to fly of that week. So you want to avoid traveling that week. And perhaps most interestingly, is that every year in the past four years, aside from 2020, the Sunday after, after Thanksgiving was also the busiest single day to fly of the entire year.
Well, my gosh, everyone. I mean, that's the classic camera shot. And see ABC, CBS, whatever that reporter in the airport. And it's utter chaos happening in the background as people try to go home for Monday to start.
Right? Right. Everyone thinks that they need to fly homeless sunday after thanksgiving. But that's exactly it is. Use that calendar view and realize that there's going to be way lighter traffic if you change your travel itinerary by just a couple of days. In fact, the best day to travel post holiday is giving. Tuesday has among the lightest crowds.
So is the Wednesday after and so does Black Friday. If you want to do that Thanksgiving dinner and just fly home the next day, that's also a great day to travel.
Okay. And then as far as the Christmas holiday goes, that end of December or last week or two. What's the suggestion with purchasing or booking your flight any time soon?
Yes. Again, it's never too early to book Christmas travel, especially when we're talking about right now. It's just, again, a busy day to fly. That said, if you want to avoid crowds, travel on Christmas Day itself is a pretty light day. So if you are in a pinch, you've booked last minute, you don't know what to do. Maybe except that you travel on Christmas Day.
It'll be less crowded, probably cheaper, and everyone will probably be a lot more merry on the flight that day anyway.
Just fly and show up for dinner. That's fine. You think that's your only obligation?
I agree. Open presents at home, fly and then have family dinner over at your next place.
And make it all in. Let's talk about European travel. Whether you're a family or you're being adventurous. This one's often a little bit more difficult because not necessarily direct flights. You usually have two legs of a flight that you have to do. Let's get into that.
Yes. So we're seeing a lot of interest in European travel, especially for the holidays. You can go abroad to the Christmas market. People love that. It's so magical. But the reality is, even though we're seen flight prices drop domestically, we're seeing a high interest in European travel. Everyone wants to go there to make up for lost time during the pandemic.
So what we're seeing is that European travel is past its 2019 travel levels and the best time to book an international flight. So that would be the European flight from the U.S. is 72 days or more before departure. Once it's within that ten weeks window, we see airfares start to rise significantly. Unfortunately, we are sort of past that booking window for holiday travel to Europe.
But again, that's where you start to employ those tricks, like being open to the exact day that you travel, maybe booking that basic economy airfare instead to save money.
Sure. And that just goes back to this next point for the article. Being flexible, we've really kind of beat the dead horse on that throughout everything that we just talked about. So, I mean, anything you want to add as far as holiday travel goes as people are planning the next couple of months?
One of the big things that I think some people almost forget about traveling to Europe is that Europe is not celebrating Thanksgiving. So if you do want to go to the Christmas markets, a lot of people want to go for Christmas, but consider traveling for Thanksgiving because you won't see that huge spike in not only airfares but hotel prices, because for them, the end of November is pretty much just a normal day.
So stay home for Christmas and maybe consider doing in Europe for Thanksgiving.
Yeah. Kick off the holiday season that way. That's that's a really good tip. Yeah. And so be that Christmas.
Shopping at the Christmas markets. And then you have your gifts ready to go.
Yeah, go to Germany. That would be really cool. That's on my bucket list.