TokyoTreat vs Bokksu – Which One is Better?
6 min read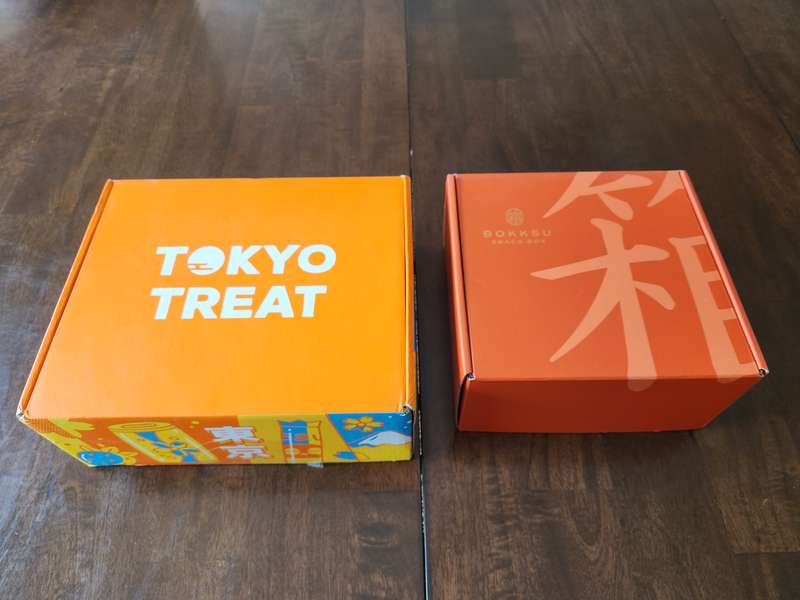 Snack enthusiasts, are you geared up for a TokyoTreat and Bokksu face-off?
Our family of four taste-testers embarked on a culinary journey through these two impressive Japanese snack subscription boxes. Both are significant challengers, offering an array of tantalizing treats, each sporting an attractive price tag, and both with the benefit of free worldwide shipping. Let the flavor battle commence!
We've talked before about TokyoTreat snack boxes, and what we enjoyed the most about them. Today we try another TokyoTreat box, and compare it to one of their competitors: Bokksu.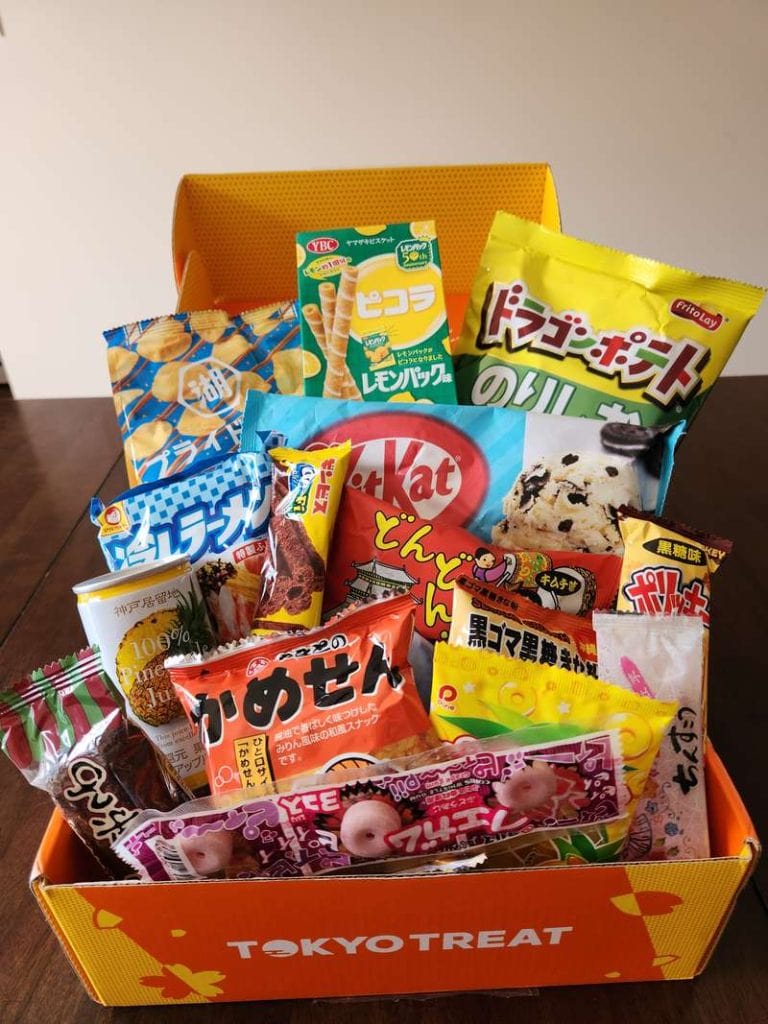 Get ready globetrotters, foodies, and Japan enthusiasts, as we unpack a savory and sweet showdown between TokyoTreat and Bokksu, two titans of the Japanese snack subscription box world.
The pressing question of the day: which box of Japanese delicacies truly delivers the most authentic and delicious experience?
Sure, they both come with a palatable price point and the allure of free worldwide shipping – a definite nod of approval there!
But each comes with its unique blend of goodies, promising a different yet equally exciting venture into the realm of Japanese snacks.
So, fasten your seat belts and whet your appetites as we dive headfirst into this taste-off to see which box can truly transport your senses to the streets of Japan!
TokyoTreat vs Bokksu
Ever fantasized about a dusk-time ramble through Kyoto's lantern-lit lanes or a mid-afternoon saunter through Hokkaido's bustling markets, all while indulging in Japan's intriguing munchies?
No matter if you've already wandered through Japan's mesmerizing streets, dreamt about a culinary adventure on the island nation, or just have an insatiable curiosity for unique snacks, this review is your one-way ticket to a genuine Japanese taste-venture.
Cozy up and ready your palates, folks, because we're about to delve into the TokyoTreat and Bokksu subscription boxes – your express ticket to Japan's edible treasures!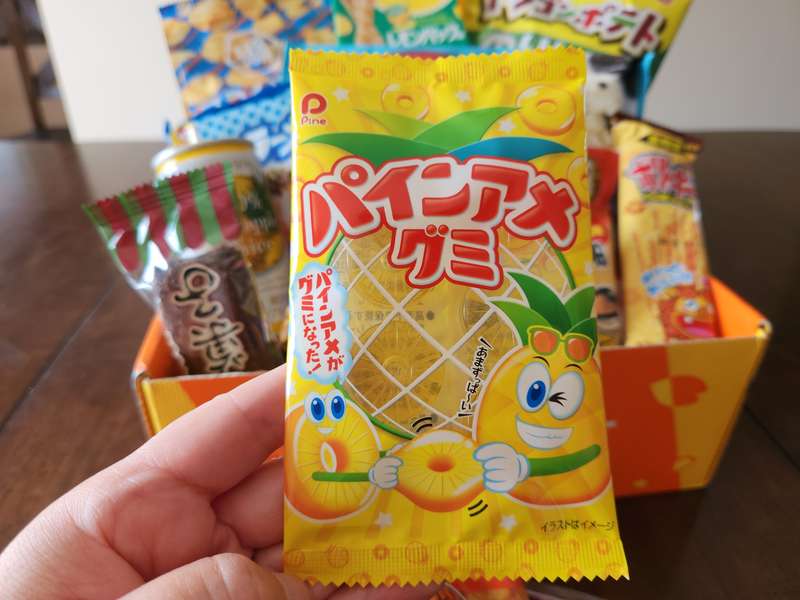 We'll talk about what both Japanese snack boxes do well, what they have in common, and what they do differently,
Let's look at TokyoTreat and Bokksu and see which we liked better!
First impressions
Let's embark on a gastronomic odyssey through Japan's snack-scape with TokyoTreat and Bokksu!
Both boxes arrived on our doorstep in good condition, and on time.
The most obvious difference here is that TokyoTreat's box is much larger!
Both boxes came with a helpful, and detailed, booklet describing the snacks, and talking about Japanese culture.
The Bokksu booklet had a section that taught a few Japanese words, which was a lot of fun.
The TokyoTreat booklet was 25 pages long, and packed full of interesting facts about Okinawa, photos and descriptions of each snack, and a contest. The book opened on the left hand side, like Japanese language books do, and I thought that was a neat detail. The theme for this box was Okinawa seaside snacks.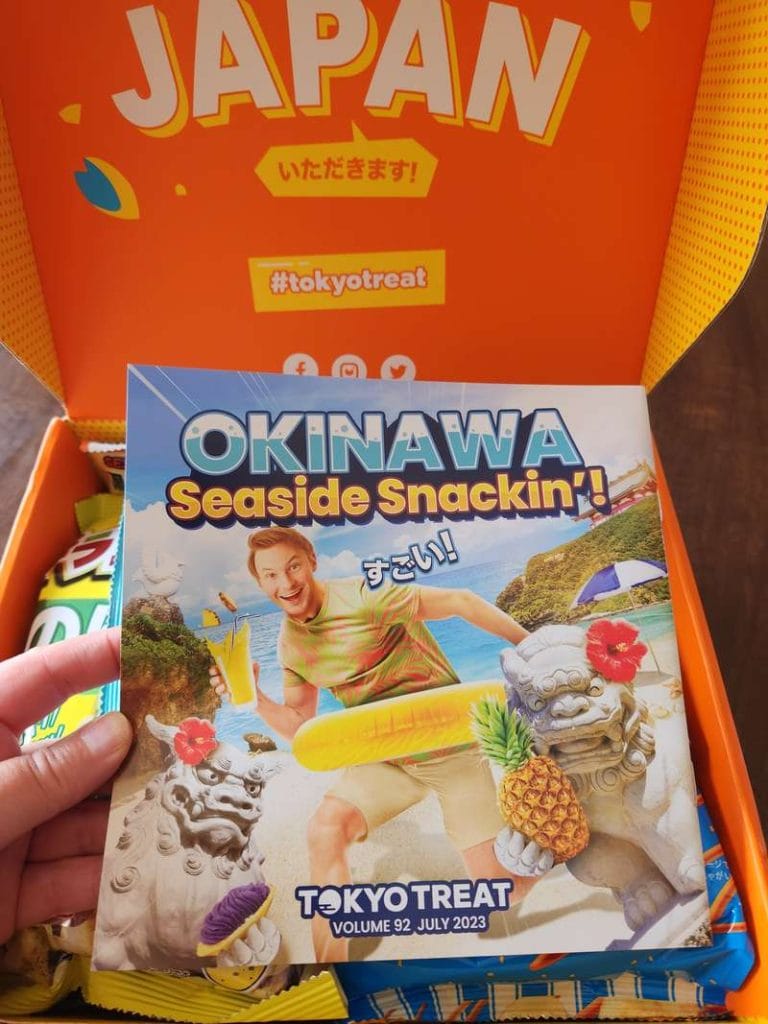 What's in the Tokyo Treat box?
15 to 20 full size Japanese snacks
1,300g (2.86 lbs) or more in each Tokyo Treat box
Tokyo Treat boxes include exclusive Japanese drinks, instant ramen, rare Japanese KitKat flavors, salty and crunchy chips or snacks, fun candy, plus cakes, cookies and breads.
Each box includes a 24 page culture guide, with photos of the snacks, and a full description.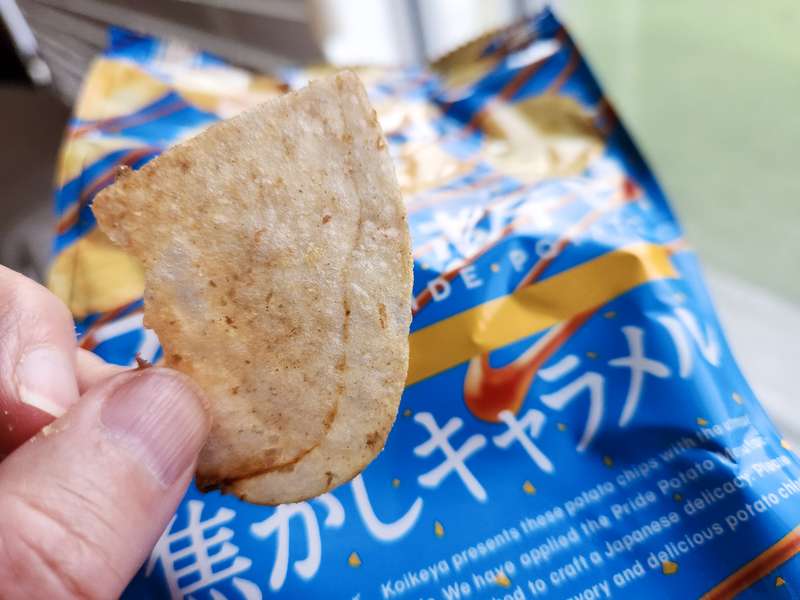 What's in the Bokksu box?
Each Bokksu box comes with 22 Japanese snacks, candies, and tea
Bokksu boxes include treats like mochi, senbei and cakes, with a mix of sweet and savory, a new tea pairing, and Bokksu exclusives made by local makers only for Bokksu
a 24 page guide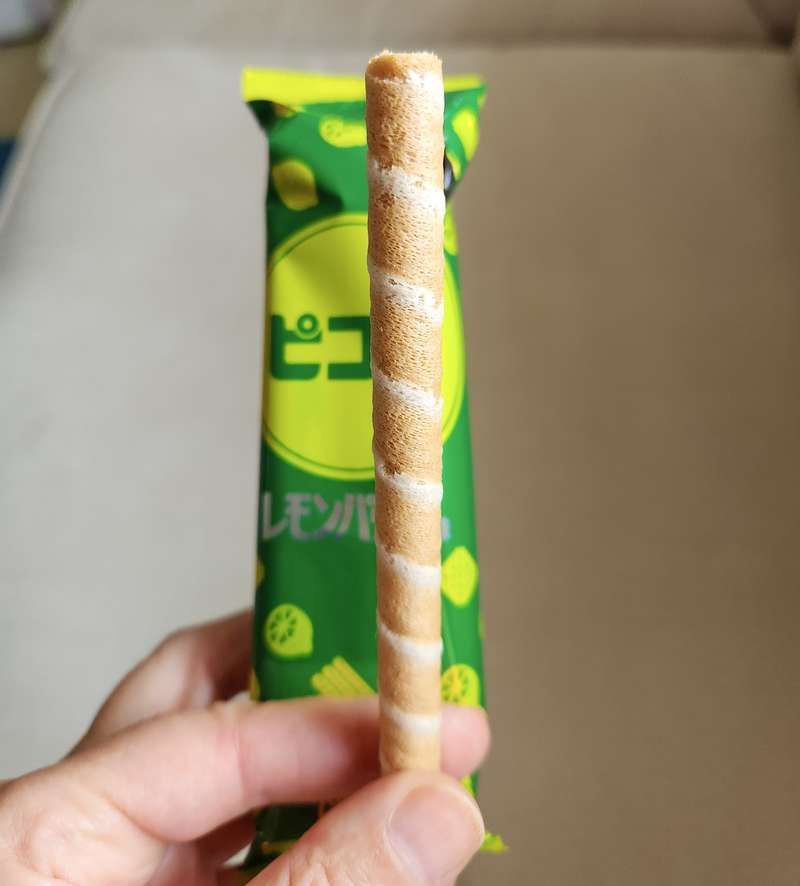 The snacks
Both boxes were packed full of delicious snacks!
The larger TokyoTreat box was full of 20 full size snacks, Japanese drinks, instant ramen, rare Japanese KitKat flavors, salty and crunchy chips or snacks, fun candy, plus cakes, cookies and breads.
This is the third ToyoTreat box we've gotten, and all three have been equally full of great snacks.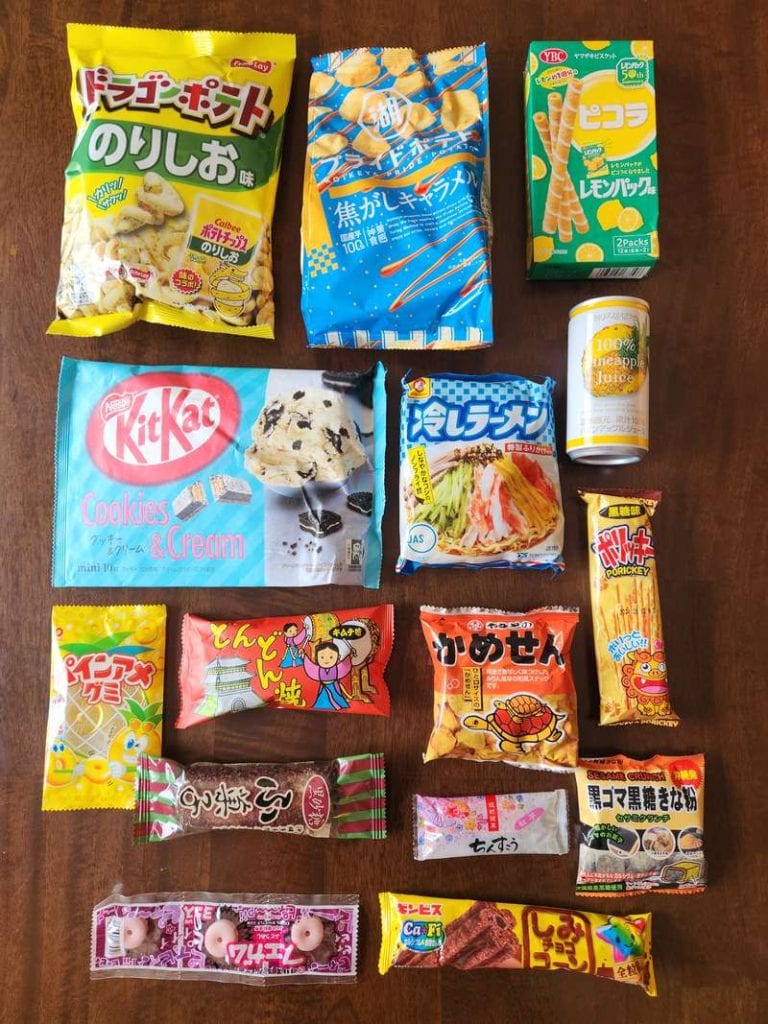 The Bokksu box comes packed with 21 snacks, including tea, aligning the total count of delicacies in both boxes. However, the composition of these treats varies between the two.
The goodies from both boxes were fantastic and rocked my taste buds!
One of the first snacks we tried from TokyoTreat was the cookies and cream KitKats, and they were delicious, and definitely satisfied our sweet cravings.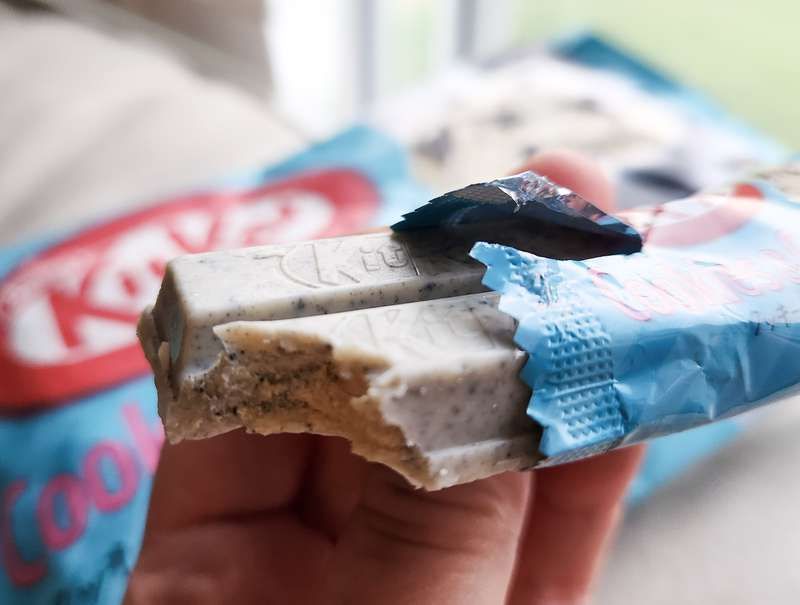 Sure, I've still got a bunch of snacks to munch through, but let me tell you, both boxes have absolutely smashed it this month. They're both killin' the snack game, no doubt about it!
See our full Tokyo Treat review here.
Bokksu snack boxes are geared to display Japanese culture and support small family-run businesses in Japan. They say they directly source their artisanal snacks from local snack makers in Japan, rather than using commercial snacks.
Bokksu's boxes change each month, and focus on a theme that's curated around Japanese holidays, festivals, and prefectures
Shipping is free on all subscriptions, and they ship to a long list of countries.
While the Bokksu snacks were delicious and unique, there are a couple of places where the Bokksu box doesn't quite measure up.
First, the Bokksu box doesn't include a Japanese drink, while TokyoTreat does.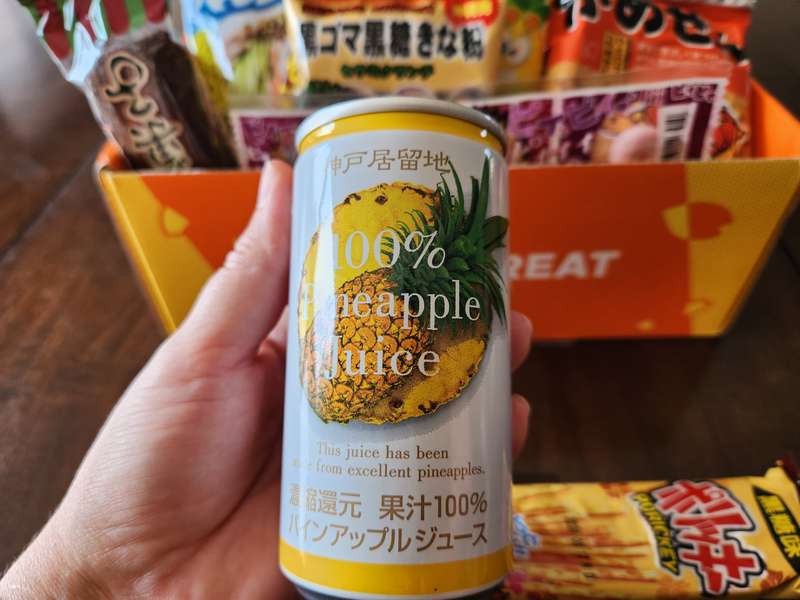 Secondly, if you're a fan of ramen, you're out of luck with the Bokksu box, as our box didn't include a ramen offering, but TokyoTreat did.
There's even a recipe in the TokyoTreat box, outlining how to serve it with summer toppings like cucumber, ham, egg and special furikake on top.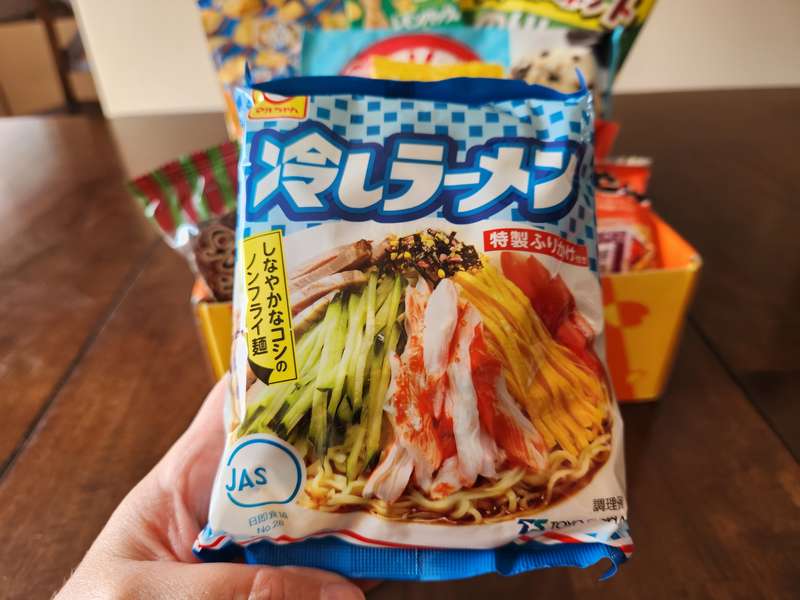 TokyoTreat vs Bokksu – which is more affordable?
Bokksu lets you choose a 12 month, 6 month, 3 month, or monthly subscription.
12 months for $39.99/month
6 months for $43.99/month
3 months for $45.99/month
1 month for $49.99/month
TokyoTreat offers four subscription plans:
12 month plan for $32.50/month
6 month plan for $33.50/month
3 month plan for $35.50/month
a monthly plan for $37.50/month
TokyoTreat definitely wins out for cost. They're cheaper for all four subscriptions.
If you want the best value, TokyoTreat's 12 month plan is only $32.50, while Bokksu will set you back $39.99 per month. If you just want to try a month-to-month subscription, ToyoTreat's is just $37.50 for a month, while Bokksu is $49.99.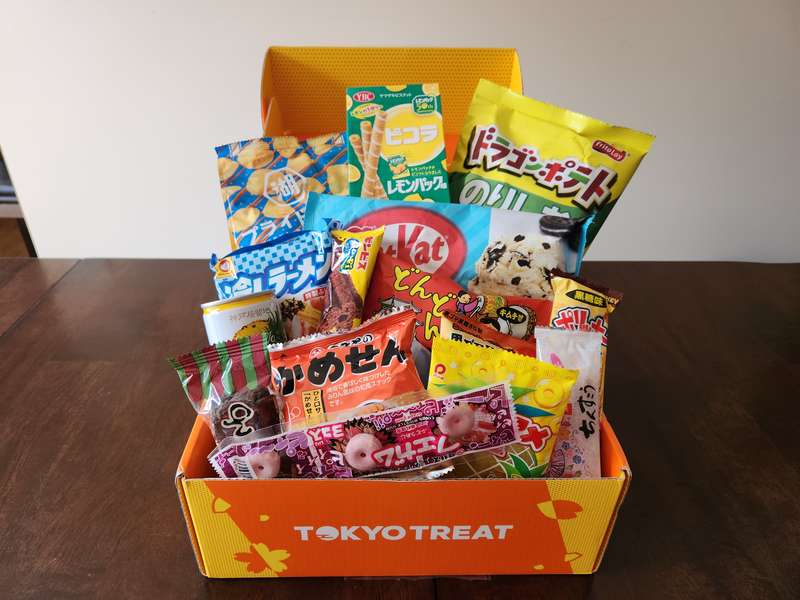 TokyoTreat vs Bokksu for vegetarians, food allergies, and dietary restrictions
What I really like about TokyoTreat is that there's complete information on allergens in the box.
Since three of the four members of our family are vegetarian, I really appreciated that each snack item was marked as safe for vegetarians (or not) in the culture guide.
Bokksu also hits the mark here, with allergens and vegetarian friendly snacks clearly marked in the booklet.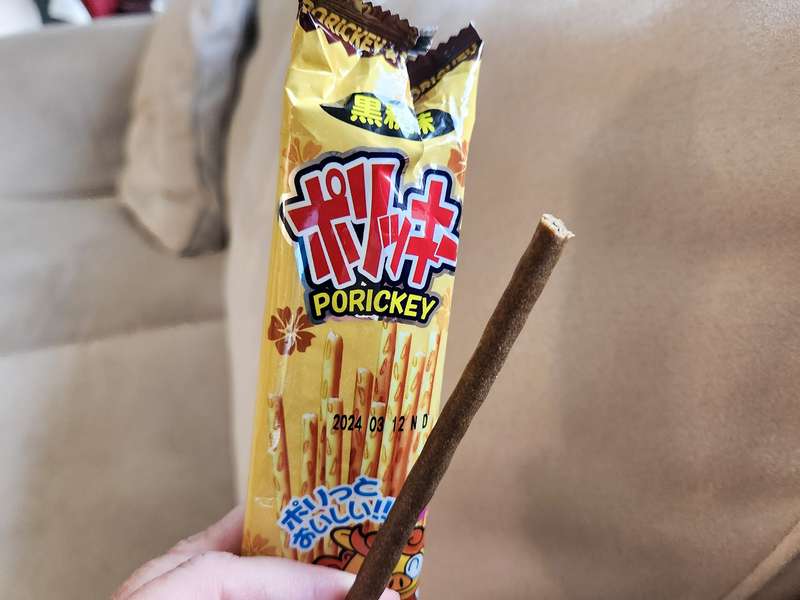 Which is better – TokyoTreat or Bokksu?
TokyoTreat and Bokksu both offer high quality Japanese snack boxes, and I think most people would love either one. For me, the winner lies in the details, price, and size.
TokyoTreat is the clear winner in box size and price as well. On top of that, the TokyoTreat boxes are always fun, colorful and full of great snacks, and come with ramen and a drink, which Bokksu doesn't offer.
From the moment the TokyoTreat box comes in the mail, to the moment each snack is done, I feel like we've been transported to Japan without ever leaving our home.