How to Explore New Zealand with Kids
7 min read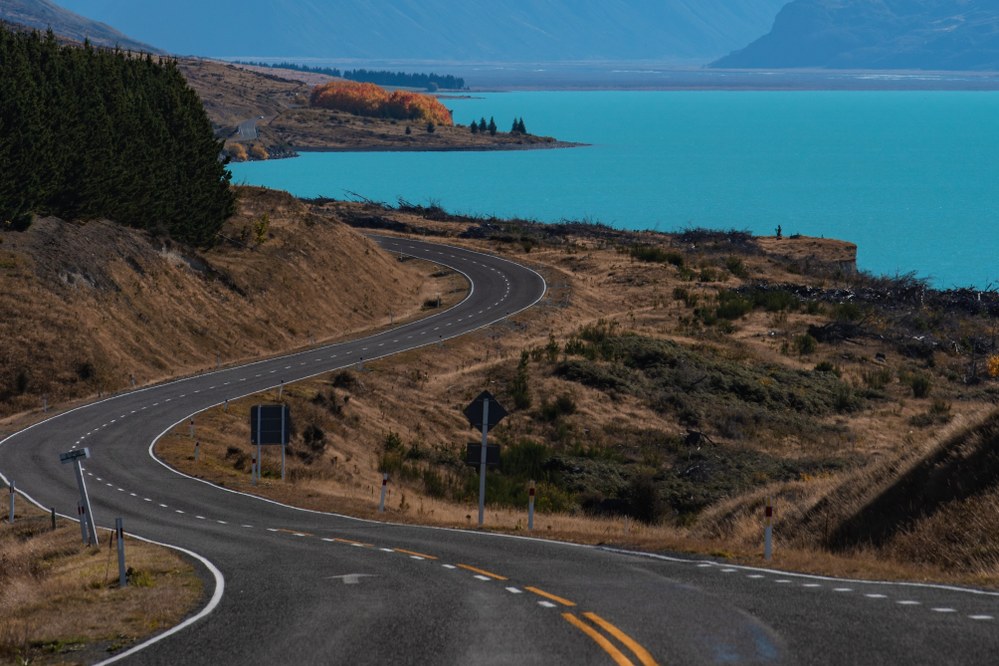 When it comes to family holidays, nothing can compare to New Zealand. It is a country that promises exciting adventures filled with breathtaking landscapes, fascinating culture, and unforgettable experiences.
But as you plan your journey, it's essential to consider the unique needs and interests of your little ones to ensure a successful and enjoyable trip for you all. From immersing yourself in the country's vibrant cities, such as Christchurch, Auckland, and Wellington, with its breathtaking natural wonders like the Milford Sound, to embracing its rich Māori heritage and the high-adrenaline adventure activities Queenstown is famous for, there are several things you can do to maximise your time in Aotearoa.
This article provides valuable insights and practical advice on planning, engaging, and navigating through the land of the long white cloud, ensuring a truly wonderful family vacation. So, get ready to take some notes as we share our tips on exploring New Zealand with your kids.
Plan Ahead
Careful planning is crucial for a smooth and enjoyable trip with kids around New Zealand, especially when you are planning a road trip as a single parent.
Start by researching the various attractions and destinations that are suitable for families. Do you want to go to the North or South Island? Are you more interested in spending time in the cities or seeing the breathtaking scenery on the Lord of the Rings driving tour? Does sky jumping off the Auckland Sky Tower or ziplining through an untouched native forest in Rotorua appeal? Consider the interests and ages of your children and choose activities that will engage and entertain them.
Also, take into account the duration of your trip, the distances between locations and the availability of child-friendly facilities such as accommodation, restaurants, and restrooms on the way. By planning, you can create an itinerary that maximises your time and ensures you meet every family member's needs – setting the stage for an unforgettable adventure in New Zealand.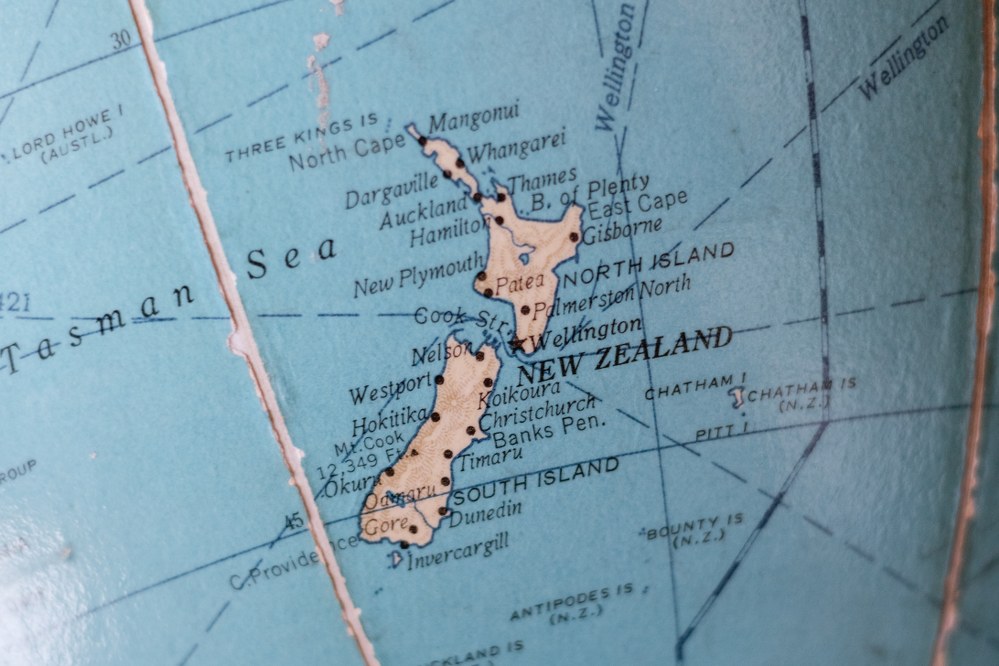 Hire a Car
When exploring New Zealand with kids, hiring a car is undoubtedly one of the best ways to navigate the country.  Renting a car with a company like GO Rentals not only provides you with the flexibility and convenience to explore at your own pace, it also makes accommodating your children's needs more straightforward. Opting for a car allows you to travel to remote areas, access family-friendly attractions and easily transport any necessary supplies or equipment.
Ensure that the car is child-friendly, with appropriate seating options, such as car seats or boosters, to facilitate your children's safety and comfort during the journey. Additionally, having a transport vehicle allows you to plan rest breaks whenever needed, allowing your kids to stretch their legs or nap. In short, hiring a car allows you to create a personalised itinerary, navigate through New Zealand's stunning landscapes and embark on memorable family adventures with ease.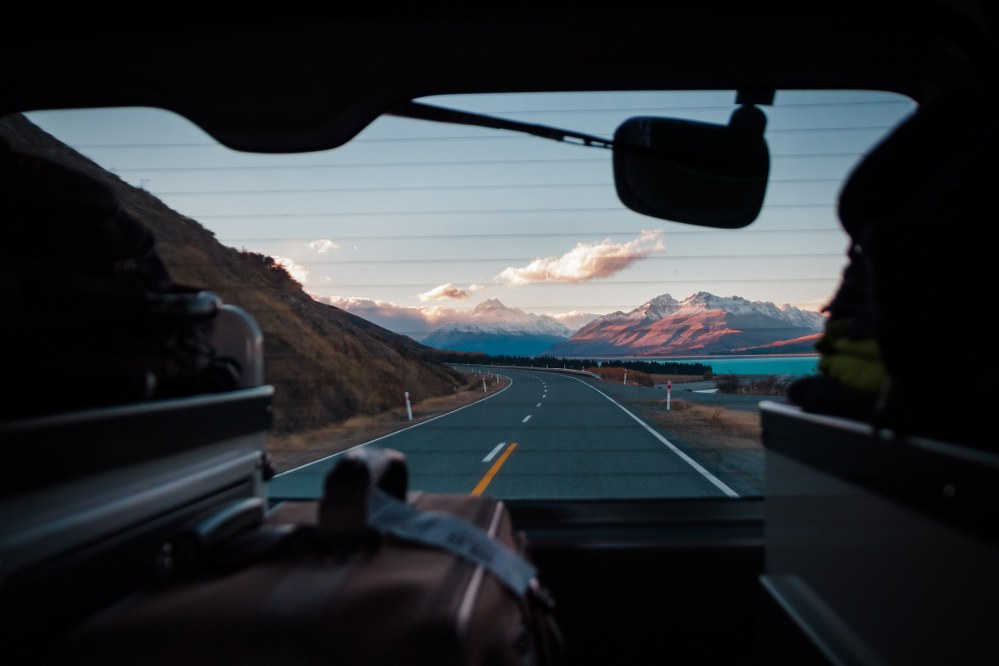 Embrace Nature
New Zealand is a paradise for nature lovers, and there's no better way to create lasting memories with your kids than by immersing yourselves in the country's stunning landscapes. From snow-capped mountains and pristine beaches to lush rainforests and geothermal wonders, there's a wealth of natural beauty to explore.
Take advantage of the numerous national parks and conservation areas, including Fiordland National Park, Abel Tasman National Park, or Nelson Lakes National Park, where your children can experience firsthand the wonders of the outdoors.
Go on family-friendly walking trails, embark on wildlife spotting adventures such as whale watching in the Hauraki Gulf in Auckland and the wonderful Kaikoura on the South Island, and participate in guided tours that provide insights into the unique flora and fauna of New Zealand.
Ultimately, encouraging your kids to connect with nature offers them an educational experience and instils a sense of appreciation and environmental stewardship.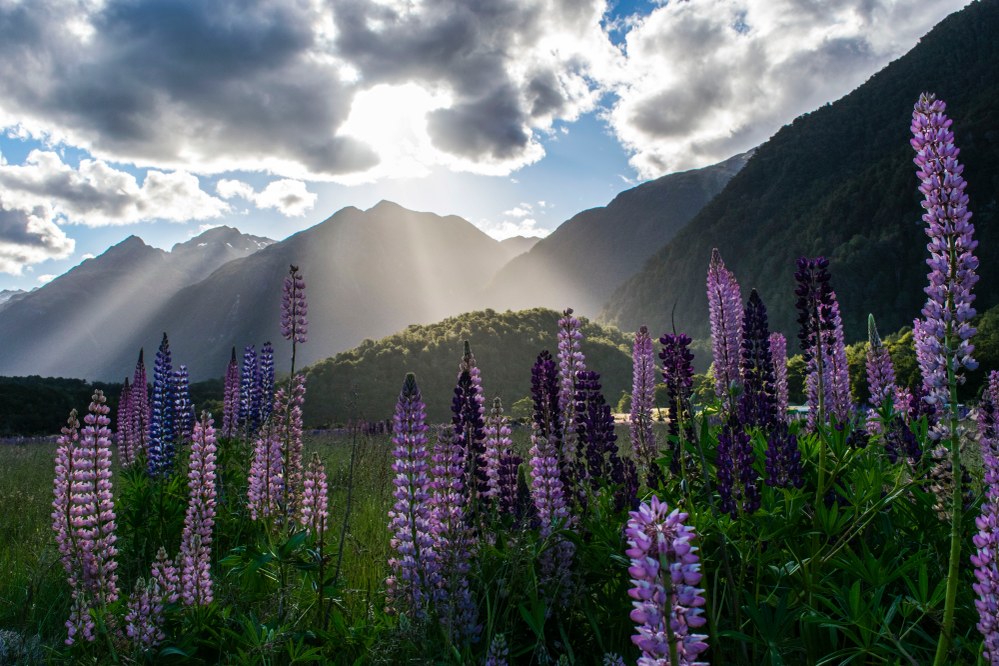 Experience Māori Culture
New Zealand has a rich Māori heritage, and immersing your family in this vibrant culture is highly recommended when exploring the country with kids.
Take the opportunity to visit Māori cultural centres and villages including Whakarewarewa Village – the oldest in the country. There your children can witness traditional performances, learn about customs and traditions, and even participate in interactive workshops. These experiences provide not only a window into the history and values of the indigenous people of New Zealand, but also foster a sense of cultural appreciation and understanding.
Your kids can learn Māori greetings, try traditional arts and crafts, and hear ancient stories and legends. By experiencing Māori culture together, you and your family will better appreciate New Zealand's cultural diversity, leaving you with lasting memories and a broader worldview.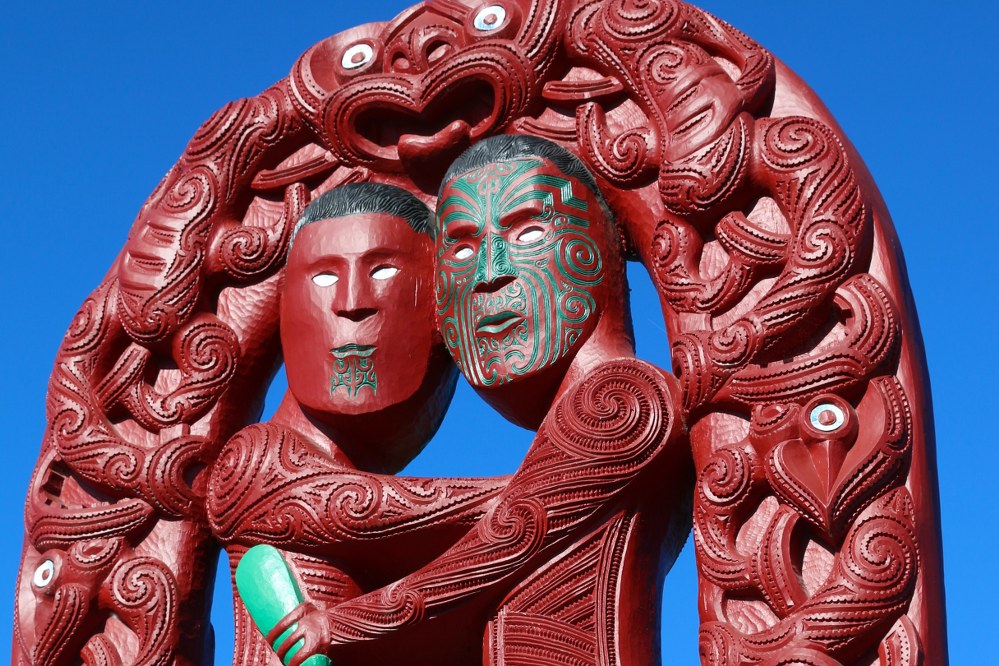 Family-Friendly Activities
New Zealand offers many family-friendly activities catering to children of all ages. Whether you're seeking thrilling adventures or more relaxed pursuits, there's something for everyone.
Engage your kids in outdoor activities like ziplining through lush forests, kayaking on crystal-clear bodies of water like Lake Taupo or Lake Wanaka, or even experiencing the adrenaline rush of bungee jumping (with age-appropriate restrictions). For a more leisurely experience, visit animal sanctuaries like Cape Sanctuary in Hawke's Bay or Moutohora Island in the Bay of Plenty, where your children can get up close and personal with unique wildlife, or explore farm tours to learn about rural life and interact with friendly farm animals. In addition, amusement parks like Splash Planet in Hastings and Velocity Valley in Rotorua and adventure playgrounds including the one in Auckland offer endless entertainment with rides, games, and fun-filled attractions.
Choose activities that align with your family's interests and allow for a mix of entertainment, education, and interaction, ensuring everyone has a memorable and enjoyable experience in New Zealand.
Safety First
Prioritising safety is always important on any family holiday, so make sure you check all the things you need to know before travelling to New Zealand.
Start with familiarising yourself with local safety guidelines, weather conditions, and any potential risks associated with the activities you plan to undertake. Ensure your children wear appropriate footwear, clothing, and safety gear for each adventure. It's advisable to carry a well-stocked first aid kit and essentials like sunscreen, insect repellent and any necessary medications to address common travel concerns. Stay informed about any potential hazards in your visiting areas and take necessary precautions. Also, remember to closely supervise your children, especially in natural environments like beaches, forests, or mountains.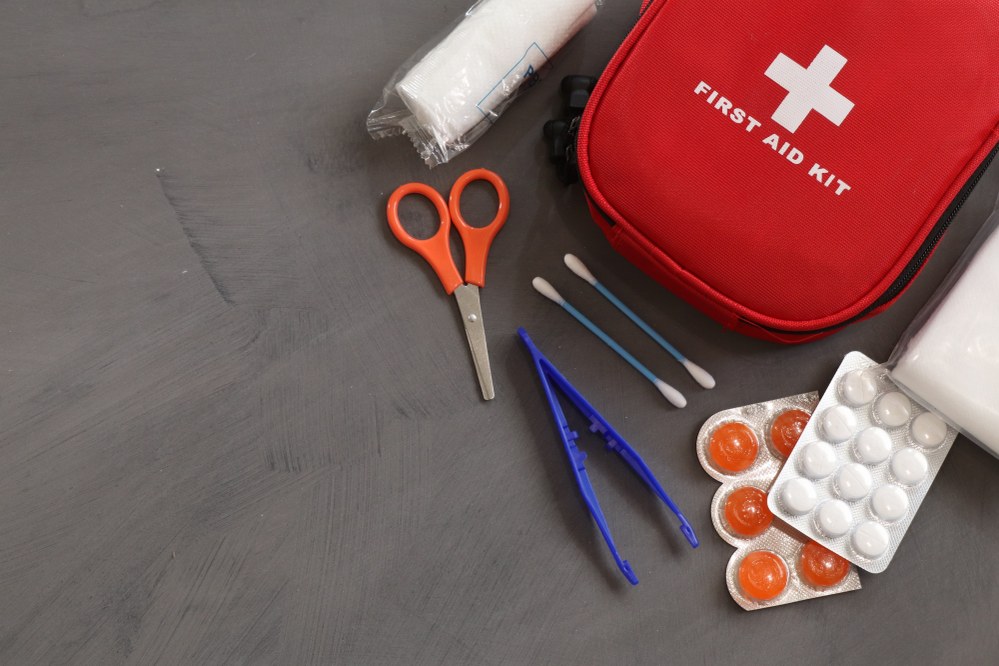 Slow Down and Relax
While filling your itinerary with numerous activities and sights is tempting, it's essential to remember that travelling with kids requires some flexibility and downtime.
Allow for relaxation and unstructured playtime, especially after long drives or busy sightseeing days. New Zealand boasts beautiful parks, playgrounds, and beaches where children can burn off energy and engage in spontaneous adventures.
Take breaks to appreciate the stunning scenery and encourage your kids to explore their surroundings at their own pace. This is particularly important when you travel as a single parent as there is only one adult driving. Embrace a slower pace of travel, allowing your children to truly immerse themselves in the beauty and tranquillity of New Zealand. Incorporating moments of relaxation into your itinerary creates a more enjoyable and rejuvenating experience for everyone, making cherished memories along the way.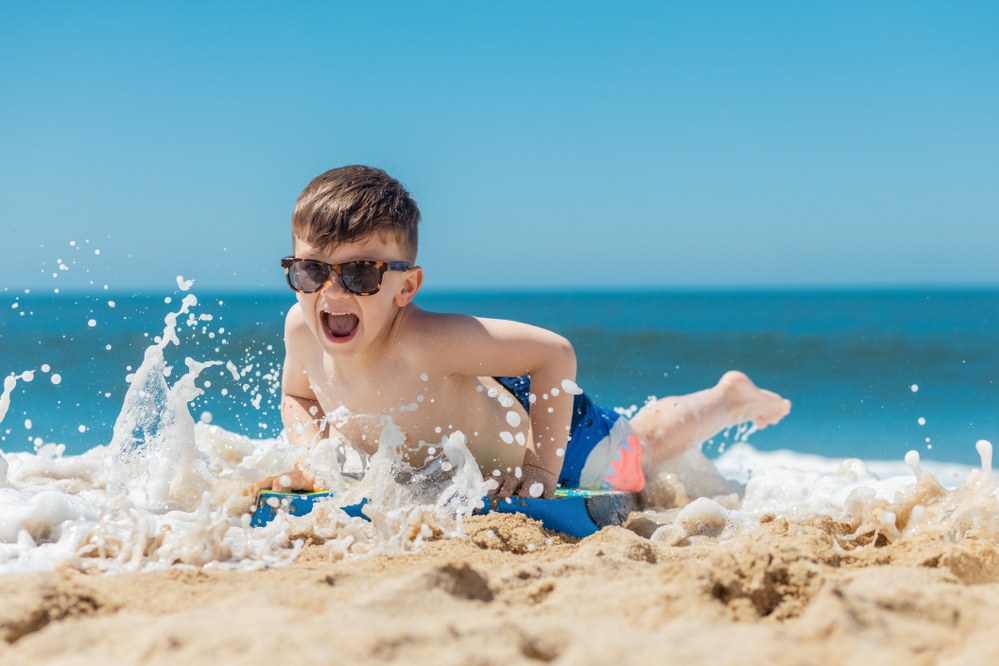 Involve the Kids
If you often go on holidays with teenagers, you are likely already involving your children in the planning and decision-making of your trip. Encourage them to be active participants by including them in activities, such as choosing attractions, researching destinations and even budgeting (depending on their age). This involvement empowers them and helps build their decision-making skills and sense of responsibility.
Consider their interests and preferences when selecting activities, ensuring everyone in the family has something to look forward to. Giving your kids a voice (even the younger ones) and involving them in the planning process fosters a sense of ownership and excitement, making the journey to New Zealand a genuinely collaborative and memorable adventure for the whole family.
Capture the Memories
Holidaying in New Zealand with your kids is an experience you'll want to cherish, so be sure to capture the precious moments along the way.  Take plenty of photos and videos of your family's adventures, from the breathtaking landscapes to the joyous smiles on your children's faces. Encourage your kids to get involved in capturing the memories of  your single parent holidays as well, whether it's using a camera or smartphone to take their own pictures or videos.
Create a travel journal or scrapbook together, where everyone can contribute drawings, notes, and mementoes from the trip. This collaborative effort is a fantastic way of preserving holiday memories and serves as a creative outlet for your children. As you reflect on these captured moments, you can relive the magic and share the stories with friends and family, keeping the spirit of your New Zealand adventure alive for years.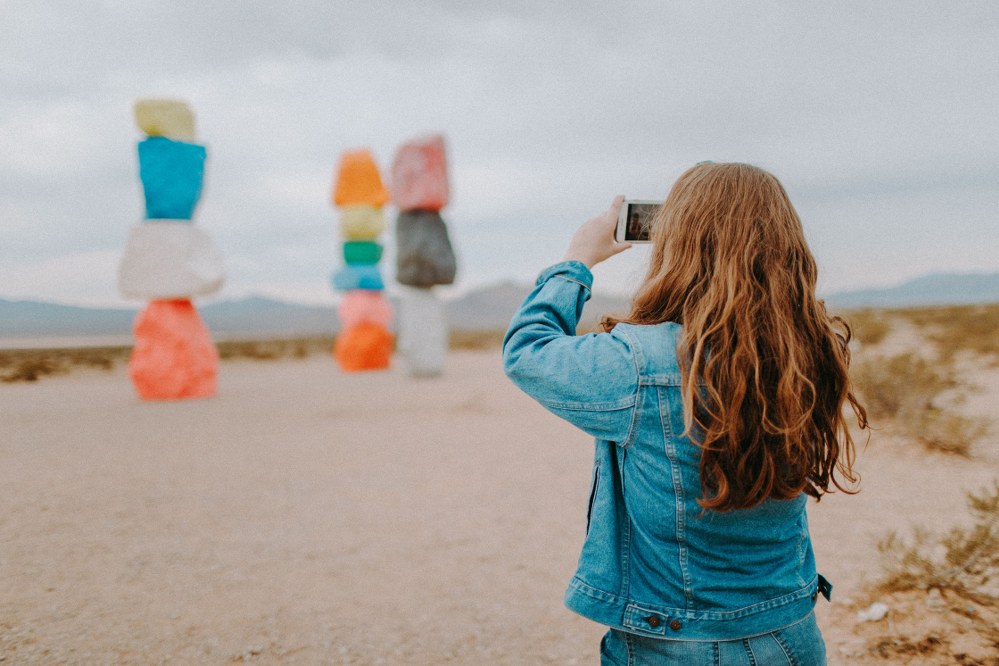 Conclusion
New Zealand's beauty, cultural richness and family-friendly offerings make it an ideal destination for creating lifelong memories with your kids.
If you involve them in the planning process, hire a car and encourage them to embrace the landscape, culture, and family-friendly activities the country offers, your family holiday to New Zealand will surely be one you'll always remember fondly.